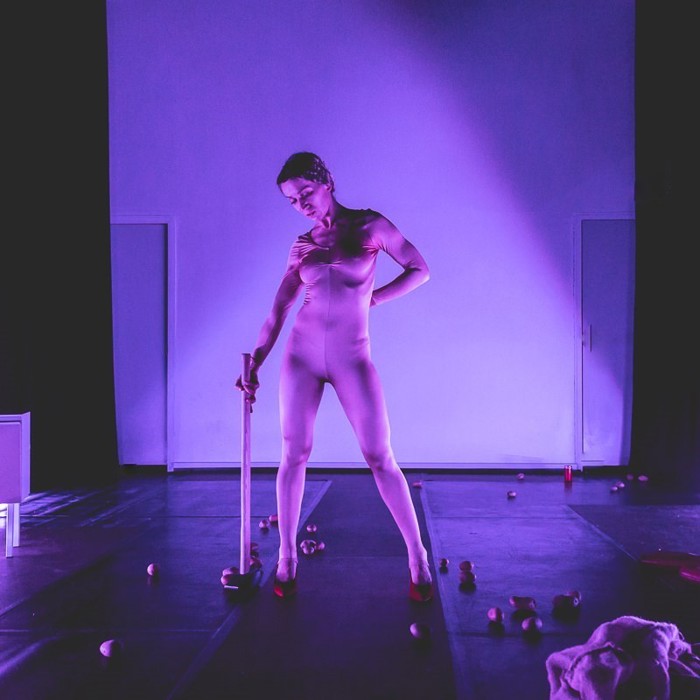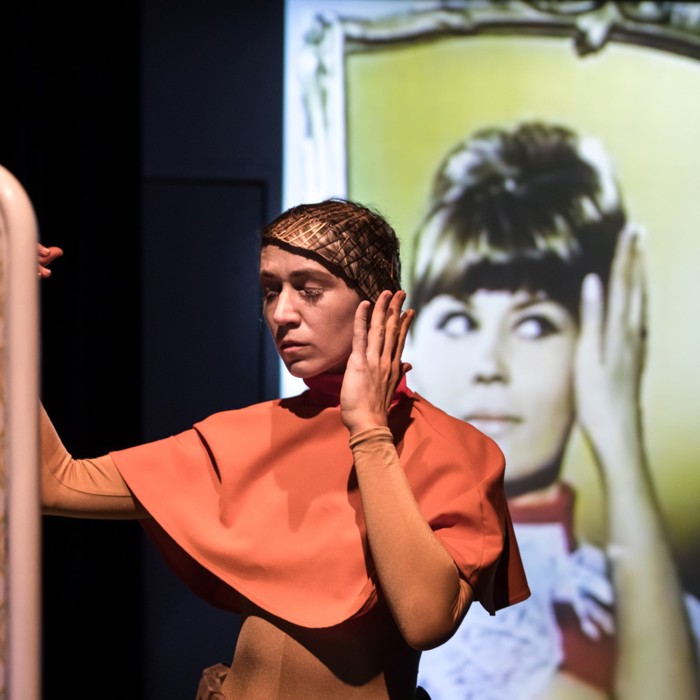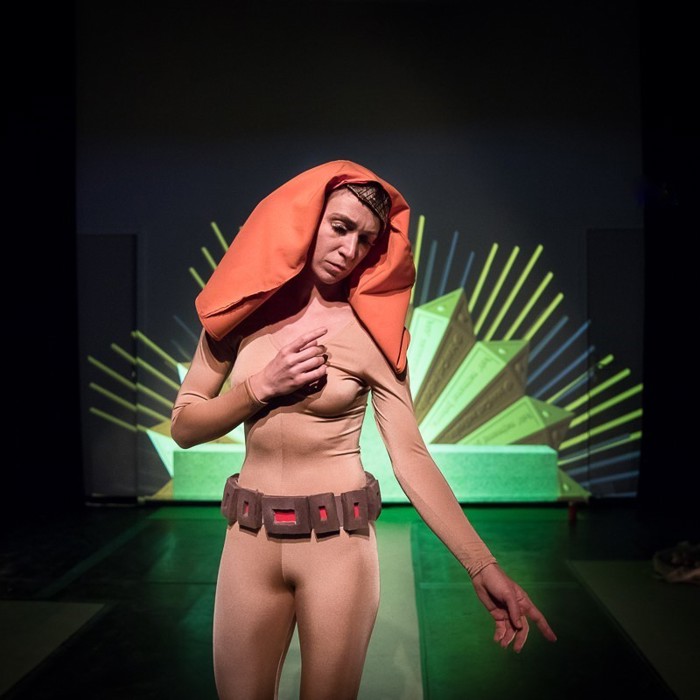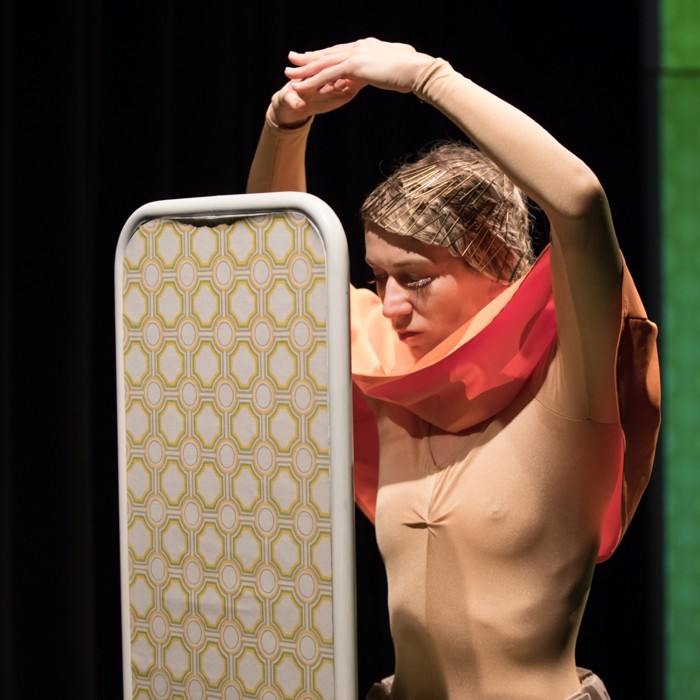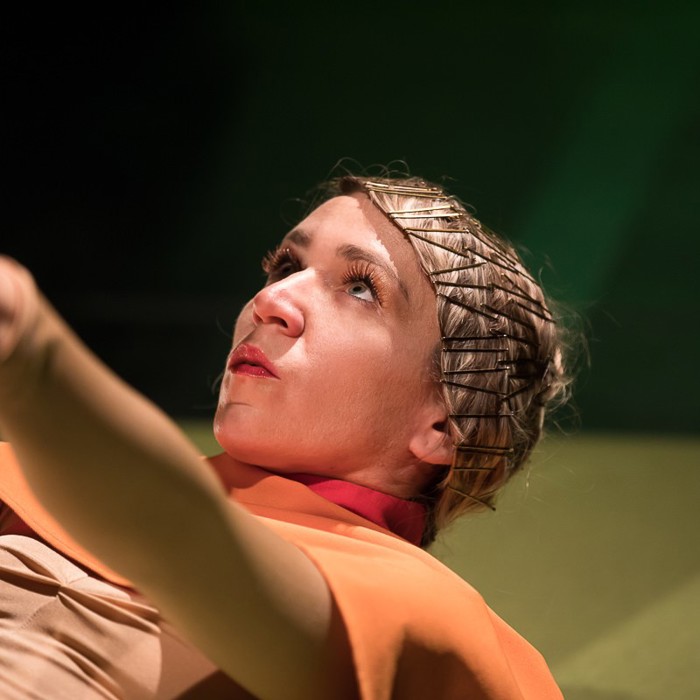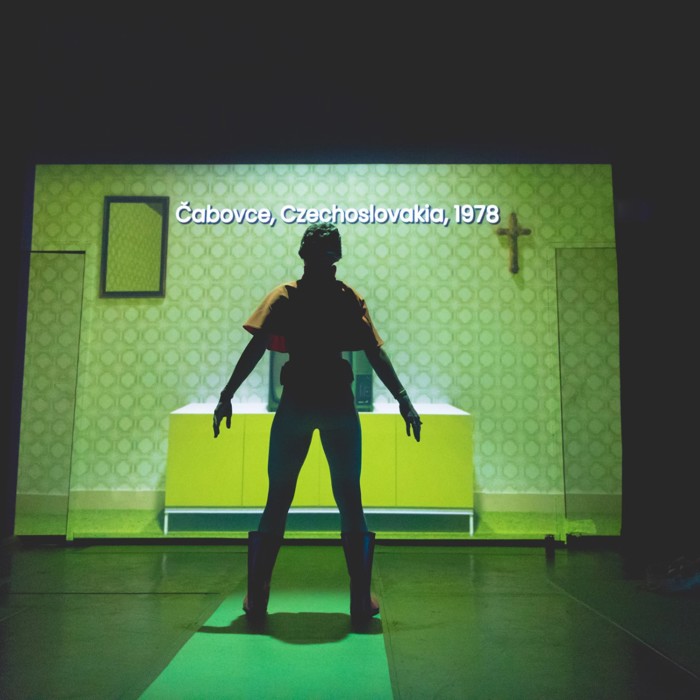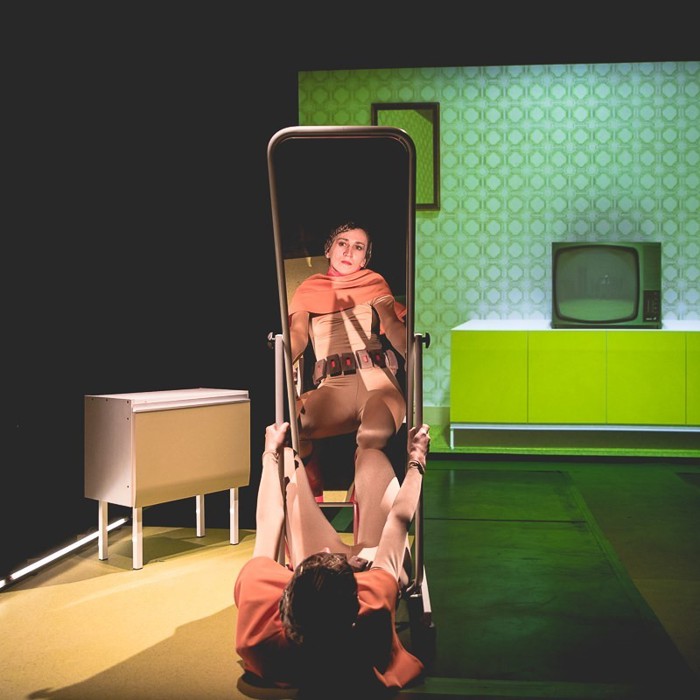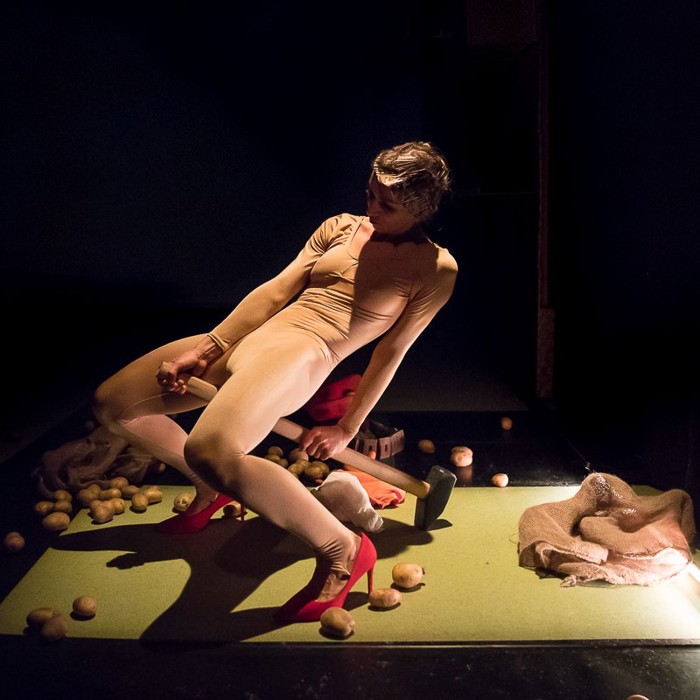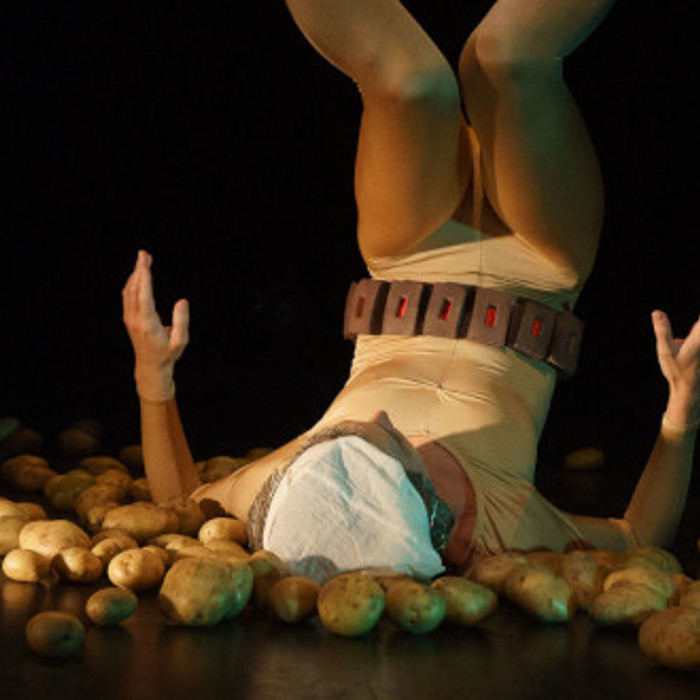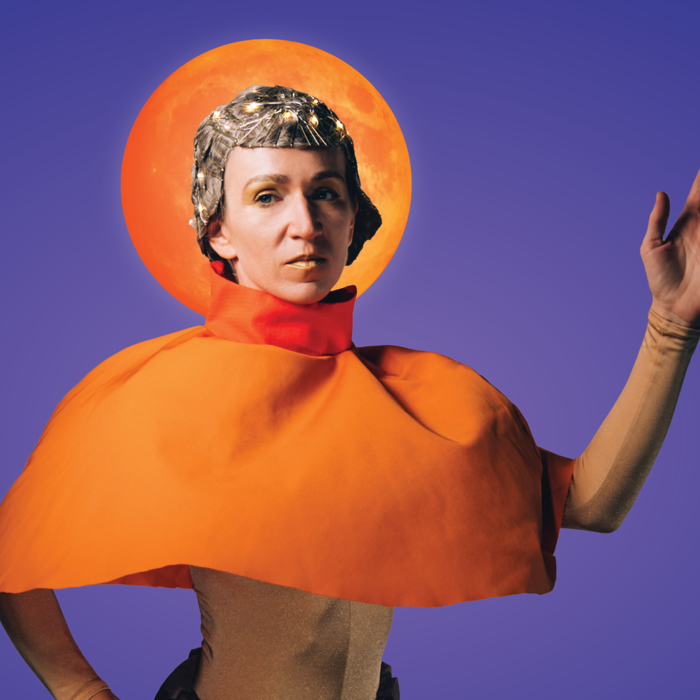 Feminism and Femininity
FRESH: MAJKA / XL
Language No Problem
By:
Sandra Kramerová
Age:
XL
Genre:
Dance theater
Maaspodium, Rotterdam
From € 8,00
Maaspodium, Rotterdam
From € 8,00
MAJKA
Where women here in the West emancipated themselves from the kitchen sink, women in Eastern Europe worked very hard for the country. And all of that in high heels! This evening's new FRESH edition Majka by Sandra Kramerová is all about Eastern Bloc feminism.
The performance Majka is about an alien girl who learns female behavior from commercials, radio, TV broadcasts and socialist Czechoslovak propaganda. As these images are absorbed into Majka's childlike gaze, she learns to understand female behavior by imitating it. Majka's appearance changes with her inner self, but something is not right. In this choreography, objects, images and costumes take on new meaning, innocence turns into something dark and we see a struggle between different identities: culture, ethnicity, gender and personality.
The FRESH evening will be introduced with a spoken word performance by Ioana Tudor (theatermaker, activist and artistic director of Theater de Generator) addressing the struggle between tradition and progress, emancipation and feminism of Eastern Bloc women (in the West).
After the performance, we will speak with various Rotterdam women from the Eastern Bloc, with speakers Yoana Buzova (Bulgarian artist and teacher), Dajana Duka (board member BIJ1 Rotterdam, social worker and activist originally from Bosnia), Alice Strete (Romanian media artist, researcher and food enthusiast) and Sandra Kramerová. What is life like as a woman between Eastern European and Western European culture? They enter into a conversation with theater maker Ioana Tudor.
The intro and the after talk are partly in Dutch.
PROGRAM
20:15 – 20:30 Spoken word performance by Ioana Tudor
20:40 - 21:40 Majka
21:50 – 22:10 After talk
EXTRA INFO

EXTRA INFO

EXTRA INFO

EXTRA INFO

EXTRA INFO

EXTRA INFO

EXTRA INFO

EXTRA INFO

EXTRA INFO

EXTRA INFO
Credits
Lighting design:
Boaz van den Ban, Sanne Hensen
Sandra Kramerová wordt momenteel ondersteund door Fonds Podiumkunsten binnen de Nieuwe Makers Regeling in samenwerking met Theater De Generator in Leiden. 


Er zijn nog geen reacties op FRESH: MAJKA
We zijn benieuwd wat je van deze voorstelling vond! Laat je het ons weten?