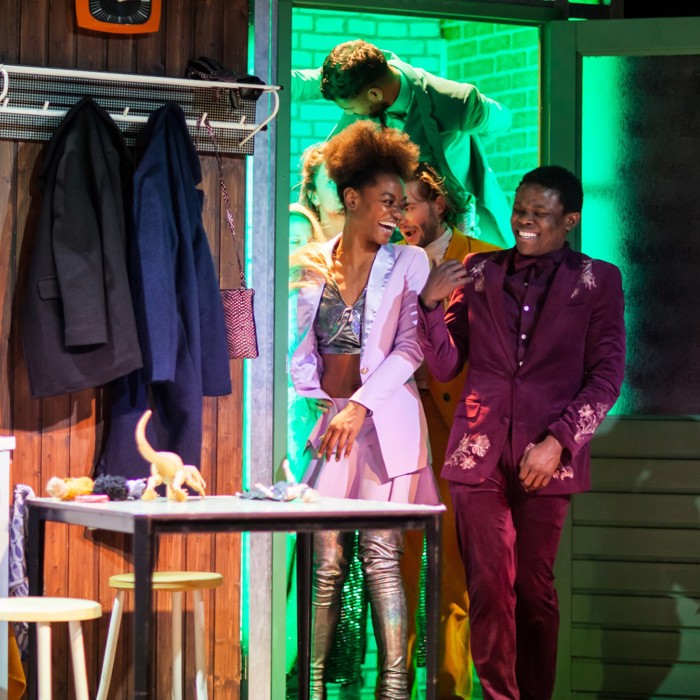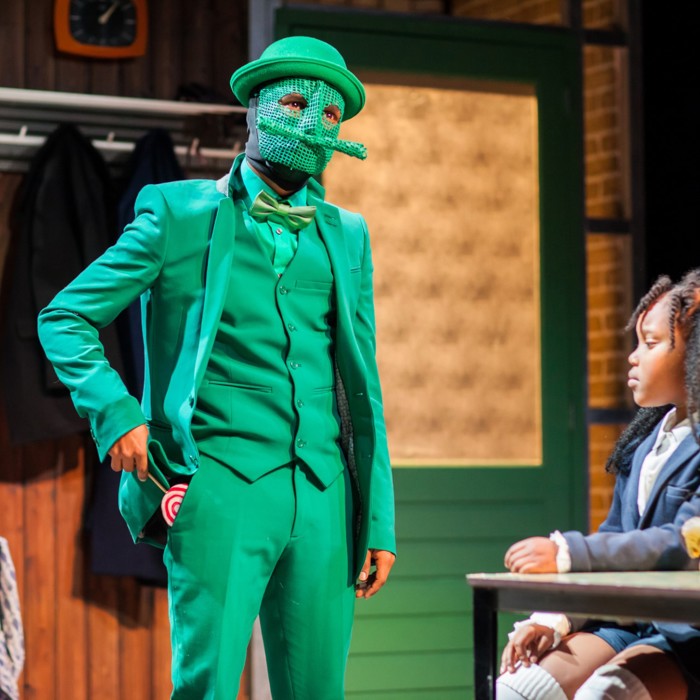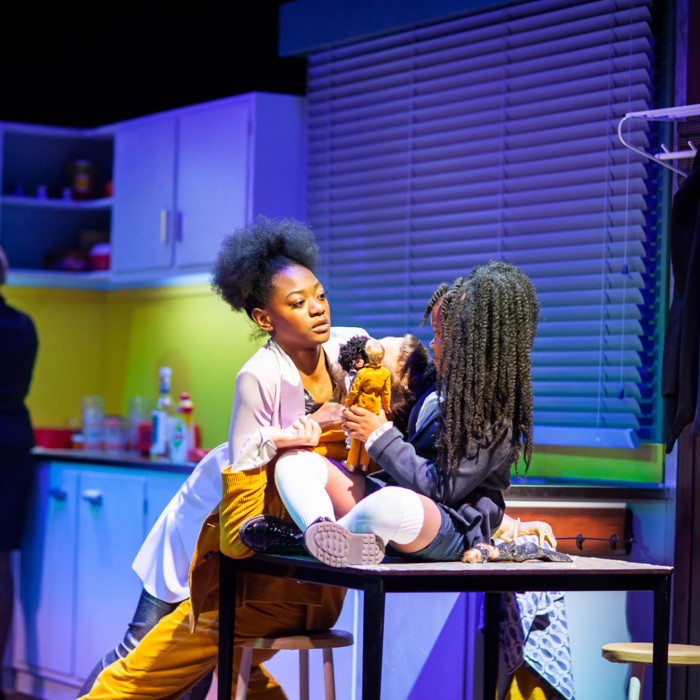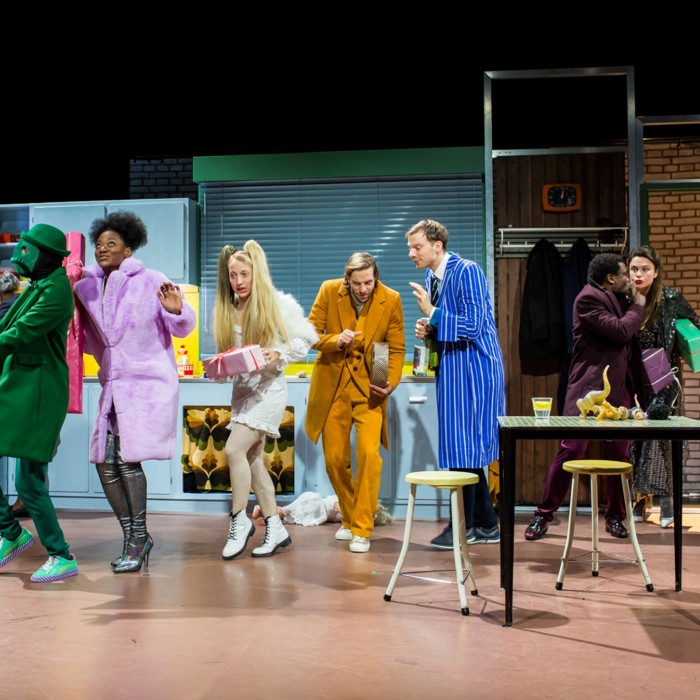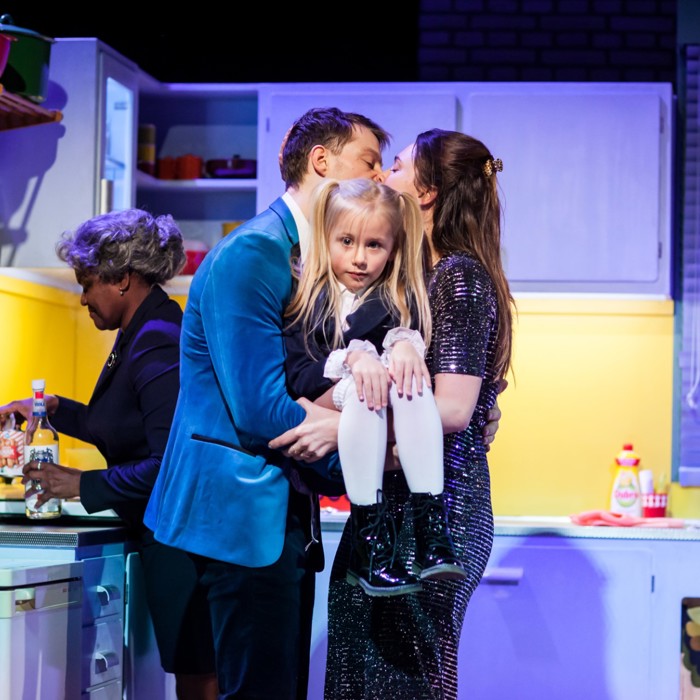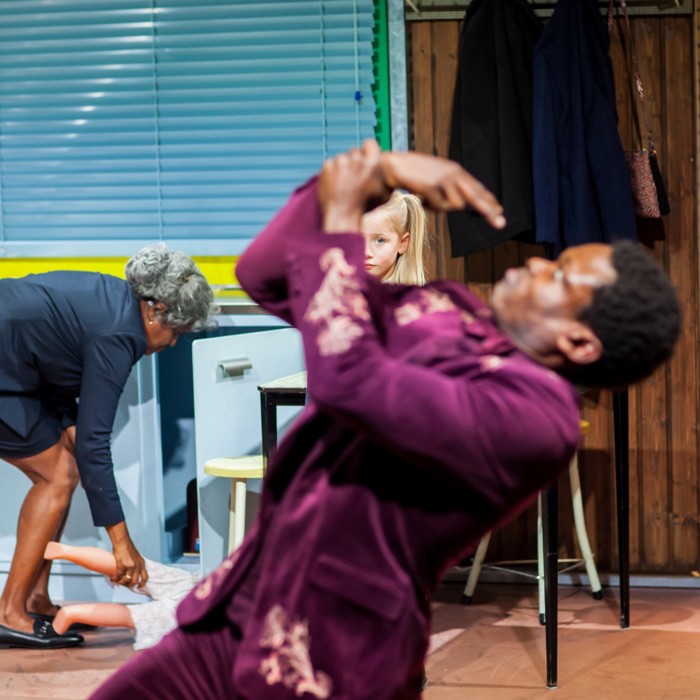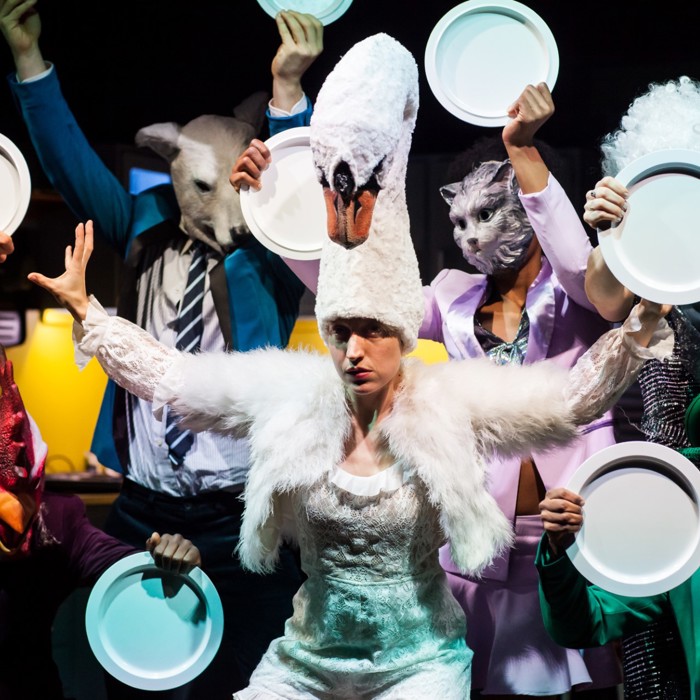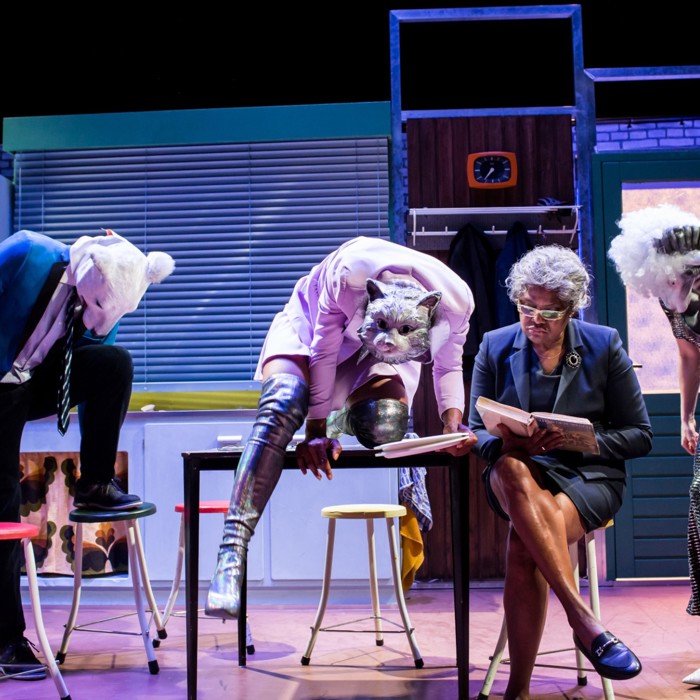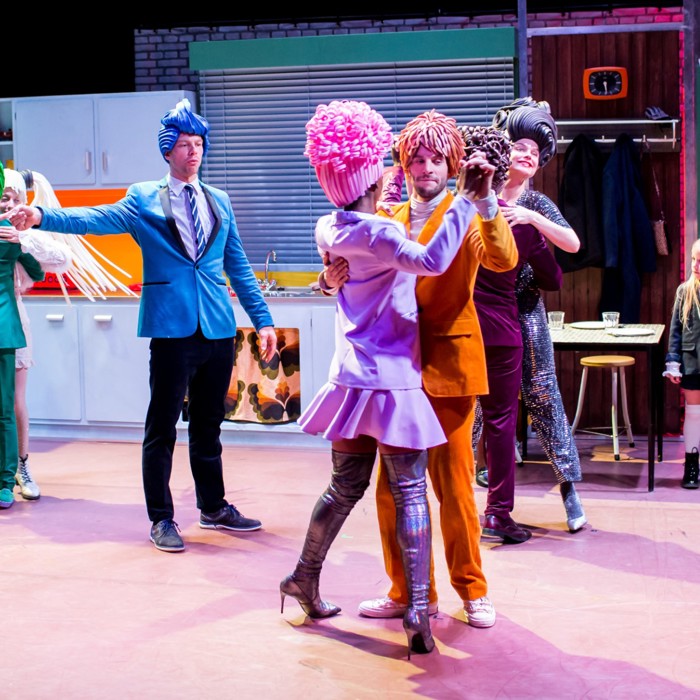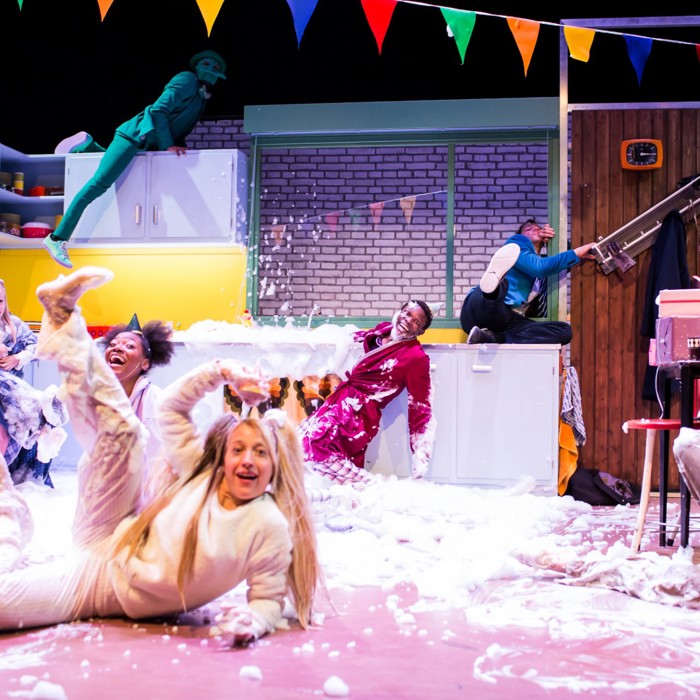 Wintry portraits
Hello Family / 8-108 yrs
By:
Maas Theater and Dance
Age:
8-108 yrs
Genre:
Theater, Dance
Hello Family
The house is crowded. Father and mother are having a party, grandma is babysitting. The night is long and falling asleep is difficult. But this adventure feels like a dream, with dolls coming to life, a savage sea in your bedroom and a neighbour who turns into a polar bear. And who is that green little man?
Hello family is a wonderfully warm performance, a cartoonish parade with lots of funny and unexpected guests. Through the eyes of a child you see a family that becomes increasingly stranger and happier with time. A dreamy dance and theater mix by Moniek Merkx along the lines of theatre hit LOVE. Love won a Silver Cricket 2017 and has been nominated for a Golden Cricket and the VSCD Mime award. "Recognizable, contagious and above all, heart-warming" said the Mime jury about Love.
Moniek Merkx about Hello Family
"You will always be a child, even when you are fifty. And when you are three, you can be in such a serious mood that you would preferably sit by the fire with a long beard. At a large family table, we celebrate and play an intricate family game. The kids get more and more mature and vice versa. The roles and positions change constantly, we dance on the table until dawn. After this, no one will be the person they thought they were."
extra info

extra info

extra info

extra info

extra info

extra info

extra info

extra info

extra info

extra info
Credits
With:
Anne Fé de Boer, Marieke Dermul, Cherella Gessel, Gihan Koster, Hali Neto, Freek Nieuwdorp, Jurriën Remkes, een oma en een kind
Photography:
Roosmarijn Knijnenburg (campaign image), Kamerich & Budwilowitz (scene image)
Er zijn nog geen reacties op Hello Family
We zijn benieuwd wat je van deze voorstelling vond! Laat je het ons weten?