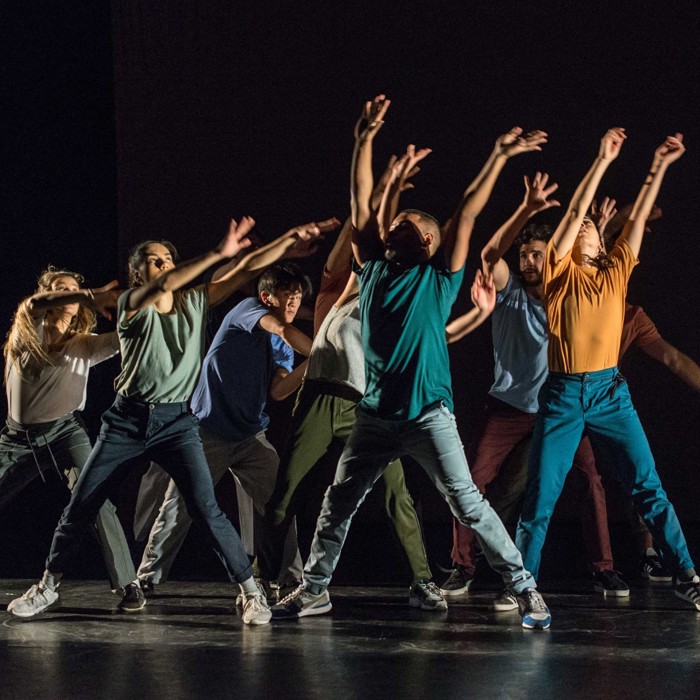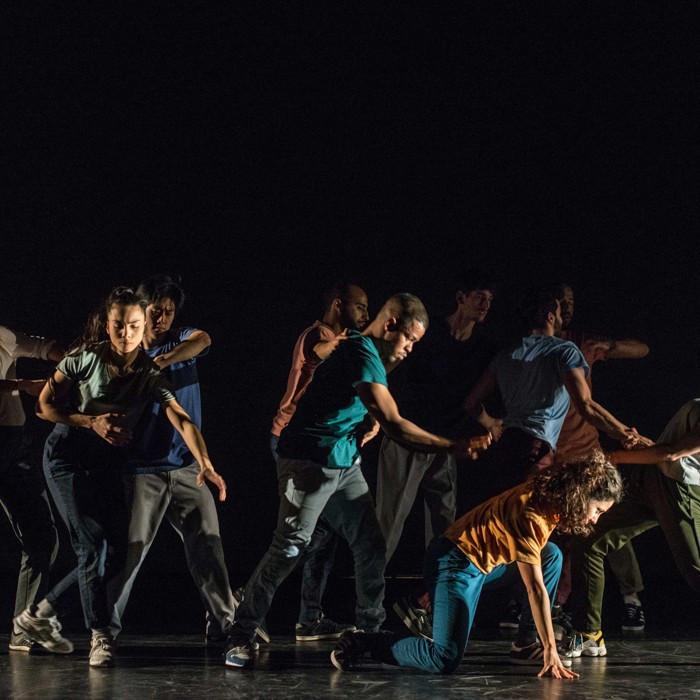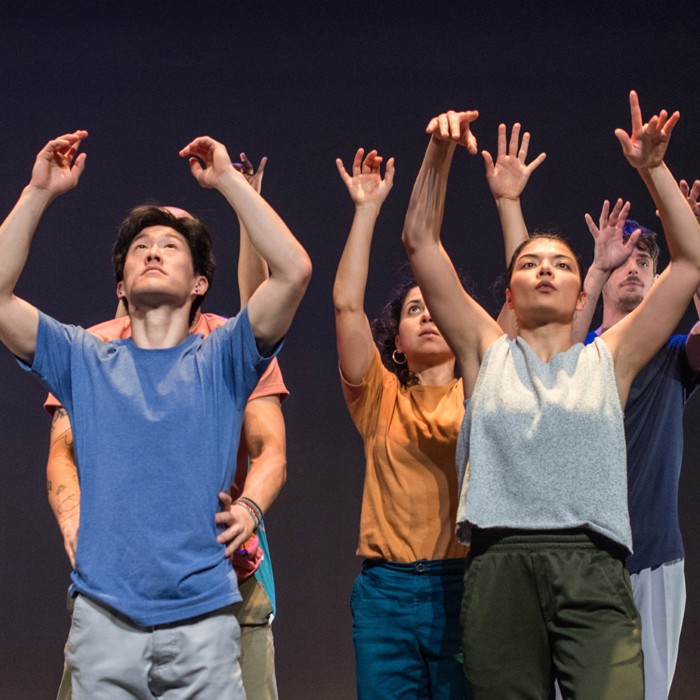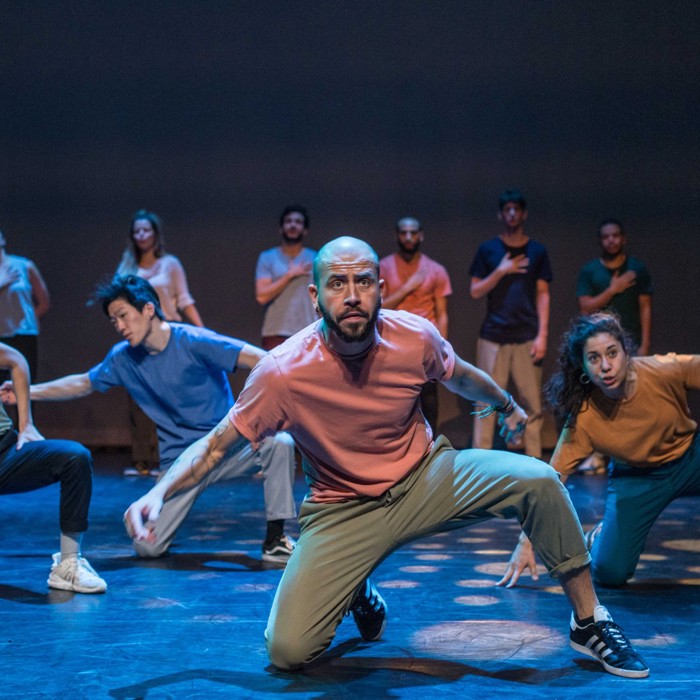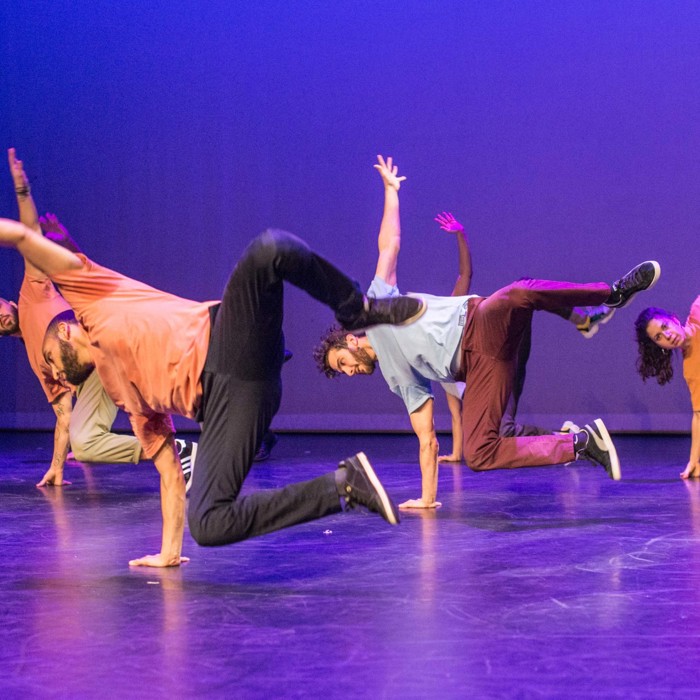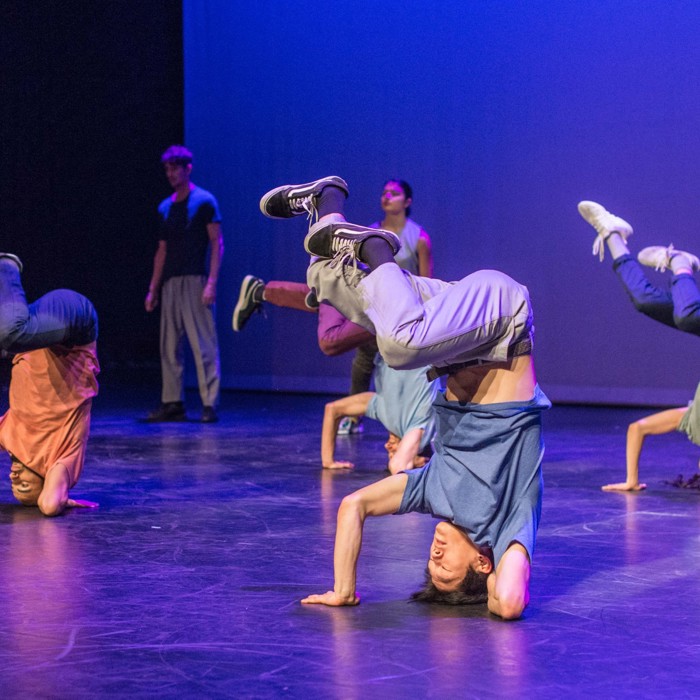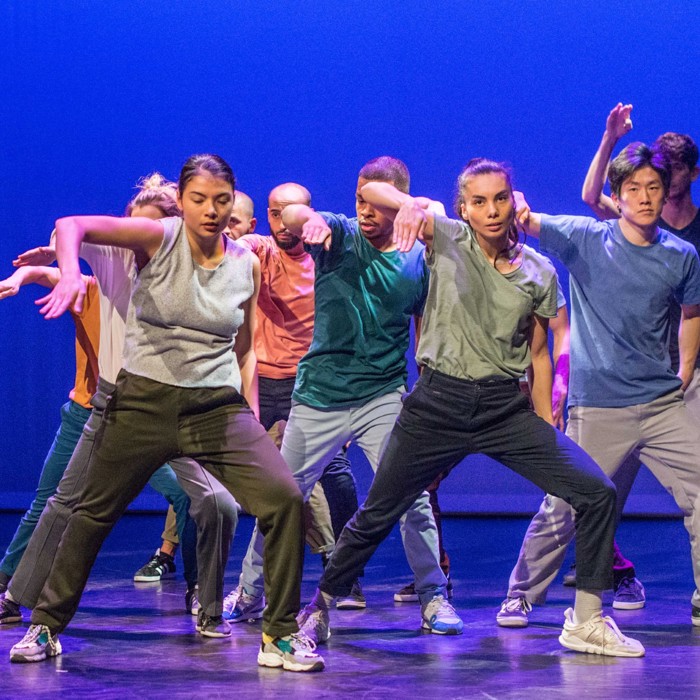 Connecting hiphopdance and theater
Mind Ur Step / XL
By:
Maas Theater and Dance plus coproducers
Age:
XL
Genre:
Hiphop
Mind Ur Step
Mind Ur Step is a dance performance, an ode to hiphop dance in its purest form. Three topnotch choreographers, Nabil Ouelhadj, Lloyd Marengo and Kader Attou are working with 11 selected dancers from four countries.
Inspired by the theatrical power of hip-hop in the performance 'The Roots' by the world-famous choreographer Kader Attou, they honor the origins of hip hop and find strength in simplicity. An investigation into the history and future of this fast-rising art form; universal and personal, powerful and tender.
The performance is a co-production of Roots & Routes (NL), Maas theater and dance, KVS (BE), Roots & Routes Cologne (DE) and Cie Racines Carrées (FR). The performance will premiere during the Shake Festival in La Rochelle (FR), the homebase of Kader Attou, and will then tour theaters in Europe, also in Maaspodium.
extra info

extra info

extra info

extra info

extra info

extra info

extra info

extra info

extra info

extra info
Credits
Artistic team:
Nabil Ouelhadj, Kader Attou, Lloyd Marengo
Performance:
NL: Lucinda Wessels, Giorgio Valentino Costa, Ryan Rademakers, Wennah Wilkers
FR: Andy Andrianasolo, Abderrahim Ouabou, Moustapha Bellal
DU: Youngung Sebastian Kim, Bahar Gökten
BE: Corentin Piquard, Sarah Mancini
Co-production:
Roots & Routes (NL), Maas theater en dans (NL), Koninklijke Schouwburg Vlaanderen (B), Racines Carrées (F), Roots & Routes Cologne (D)
Photography:
Guido Bosua (scene image)