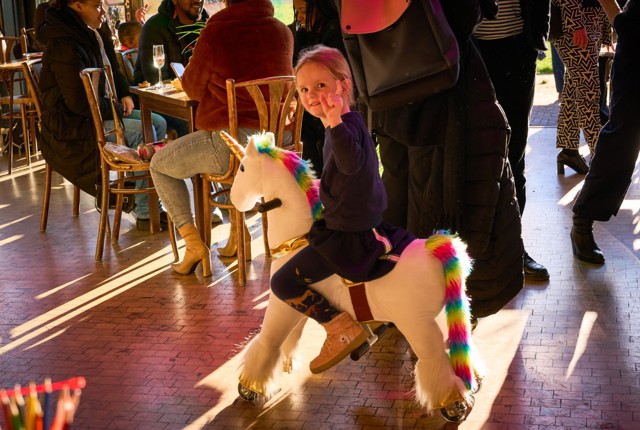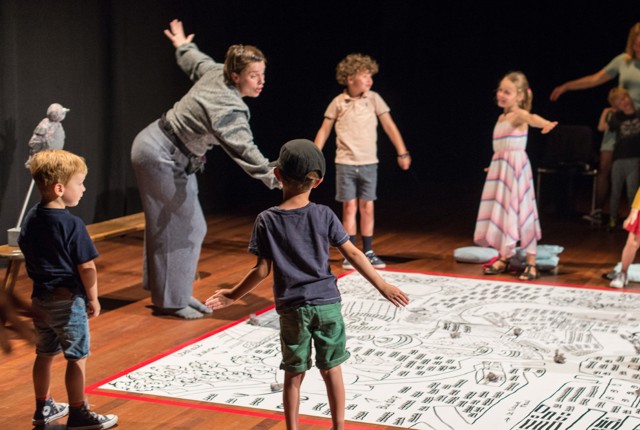 Looking for a fun excursion with a group of children? We welcome you at the Maaspodium! Here you will experience a beautiful performance together. All programmed performances can be found in the agenda.
Children's party
Celebrate your birthday in the Maaspodium! Upon entering, a festively decorated table with cake and lemonade is  for you and your friends. You visit a performance together and afterwards everyone gets a nice surprise. It will be a birthday party to never forget!
The party package (performance, cake, lemonade and a small surprise) is available from a group of four children plus a supervisor. The costs are between €10 and €12 per child, depending on the chosen performance. Adults will only pay for their performance ticket and receive a cup of coffee or tea. Do you want to know more about our children's party or do you have special wishes? Please contact Therese Kleijweg via therese@maastd.nl or 010-2002509.
After-school care
Going to a performance together that will have you take about it even weeks after? We offer childcare organizations a group discount. For every ten children, two supervisors can join for free. On some days, such as during the school holidays, there will also be a free of charge children's program that you can participate in, together with other visitors.
Want to know more about our services for children's groups? We are happy to provide you more information and personal advice. For more information or reservations, please contact Jorien Bax-Hutten: jorien@maastd.nl or 010-2002562.