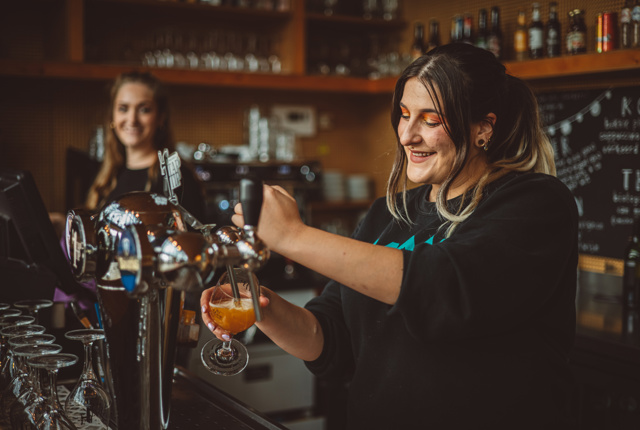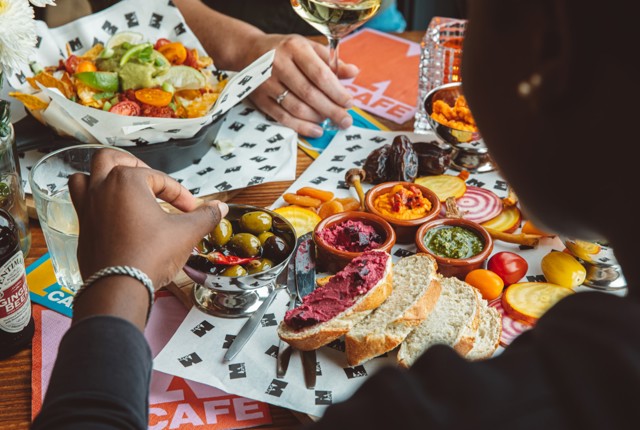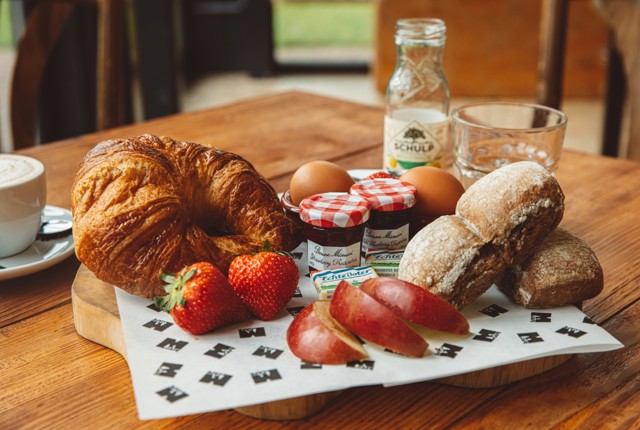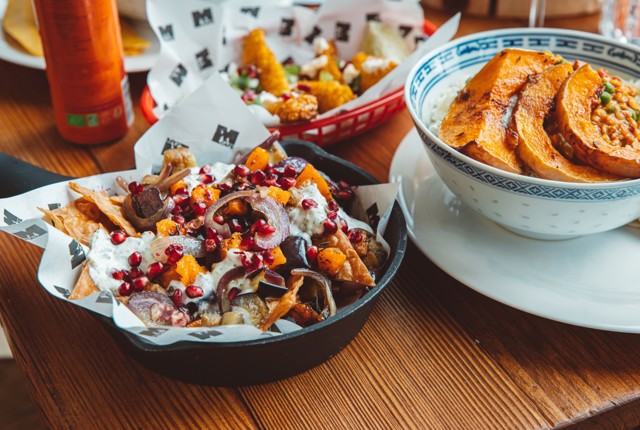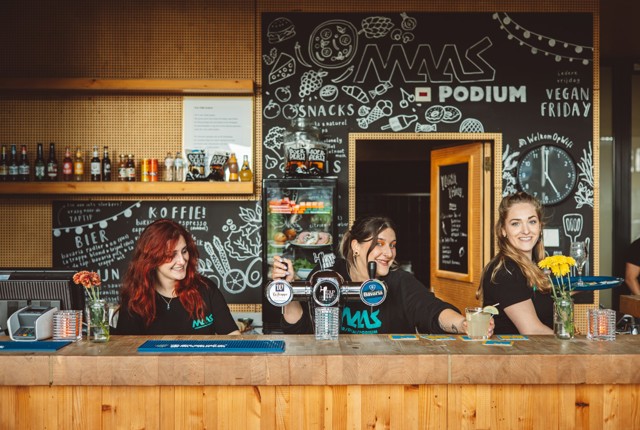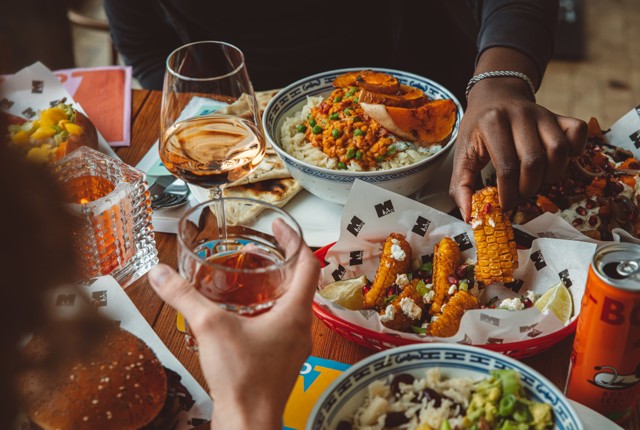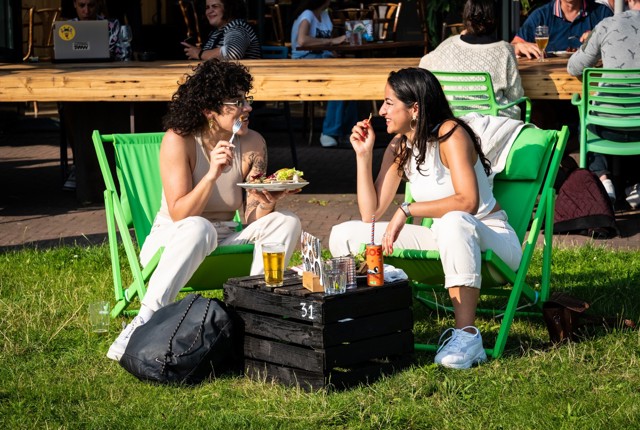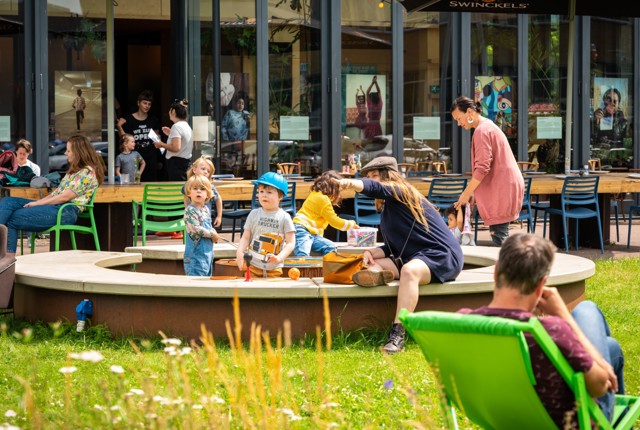 Our M Café is opened one hour before the start of the performance. Enjoy a nice cup of coffee, a muffin, breakfast or lunch. When the weather is nice, we open the large glass doors of our cafe so you can walk onto the sunny grass terrace. And when the performance is over, we invite you to stay a little longer for a nice drink.
Opening hours
We are open from one hour before the start of each performance. For special extras such as lunch or dinner, the adjusted times are indicated on the page of the relevant performance.
Menu
Maas loves good food, sharing and sustainable choices. Our menu includes organic wines, fair trade coffee, chips from Dutch soil, Maas serving boards with seasonal fruit and large homemade cookies. Everything we make is fresh and we always try something new. Ask our staff at the bar to see what's happening in the kitchen during your visit.
Vegan Friday
Street food straight from our own kitchen: vegan and surprising. We offer fresh, colorful and affordable food with a story. Every Friday you can choose from two different dishes, freshly prepared by our chefs. The price for each dish is €10 and the kitchen is open from 6PM to 8PM. We are only able to serve a certain amount of dishes at vegan Friday, so make sure you be on time. Make a reservation to be sure you have a seat. Coming with a group? Please let us know in advance.  Send an email to horeca@maastd.nl for group reservations.
Want to know if there's Vegan Friday this week? Keep an eye on our Facebook or Instagram.
Shows with meals
You can come and eat with us during school holidays and other special occasions. Join us for a fruity French breakfast, a picnic lunch or a delicious Maas serving board. We usually open up a little earlier for breakfasts and lunches. This is indicated on the page of the relevant performance. You can book your catering arrangement together with your performance ticket.
Questions and reservations
Would you like to discuss special wishes or allergies? Or do you want to make a group reservation? Send an email to horeca@maastd.nl.