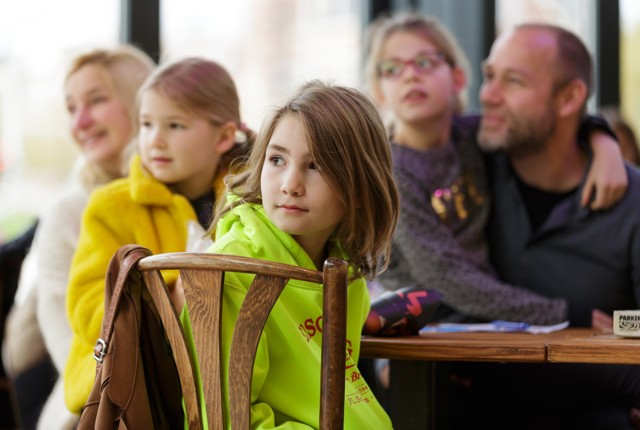 You may not go on vacation, but close to home there is also plenty to do. In the Maaspodium we celebrate every school holiday with lots of fun activities for the entire family. We program theater and dance performances for different ages with all kinds of extra's around it such as: picnics, workshops, games and cool art installations. You can spend the best holidays right here, in Rotterdam.
Every holiday is different
Every holiday we create a special program around a new theme. For example, in previous seasons we had a Hocus Pocus Autumn break where you could mix potions and learn real magic tricks. A Christmas break where winter sweets were baked and a Spring break where the foyer turned into a creative cardboard hut village.