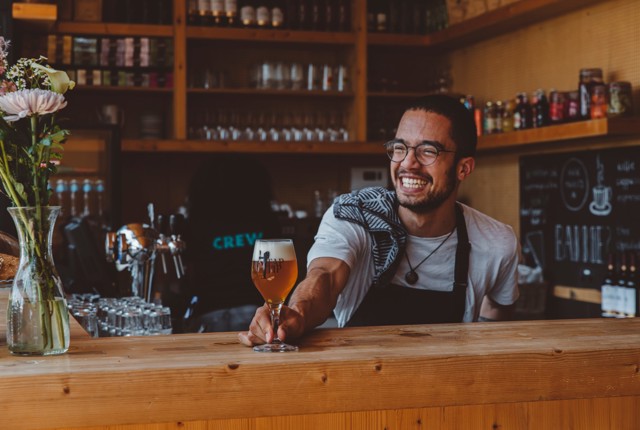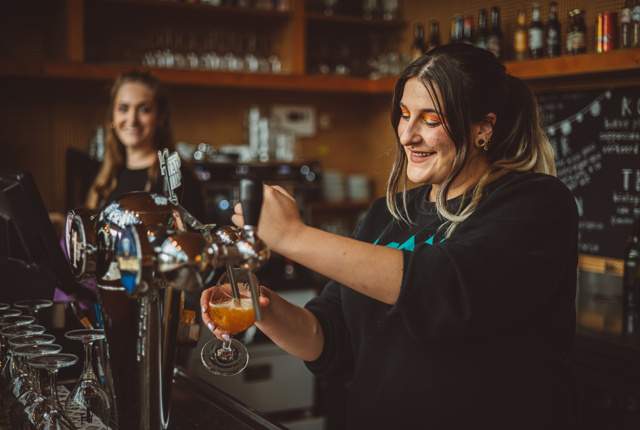 Who are we looking for?
As bar staff for our M Café you are a part of the Maas theater and dance company and the city of Rotterdam. You are the first person the visitor sees and comes into contact with. Therefore, you have a lot of influence on the visitor's experience. Thats why we are looking for someone who is energetic, friendly and has a sense of humor. Who enjoys chatting with the visitors and knows how to provide good service. Our beautiful foyer is your territory.
Are you 18 years or older and would you like to work in a dynamic and cozy place, with the nicest colleagues in Rotterdam? Then we are looking for you!
Maas stands for encounters and is curious, boisterous and a bit rebellious. We like to toss, mix and kick where possible and strive for a world without labels, because we believe it's impossible to grow under a label. 
What do we offer you?
Money ✓
Flexibility and variety (it's never boring!) ✓
Time and space to further develop your bartending skills ✓
A positive work atmosphere with fun colleagues ✓
An on-call contract in accordance with the CAO Toneel en dans ✓
Contact and encounters between performing arts and the audience, dance and theater, different styles and ages and theatermakers ✓
Does the following suit you?
18 years or older ✓
Living in Rotterdam ✓
Available during the weekends and on school holidays ✓
Can be combined with your school, studies or other work (if you promise to come back every now and then) ✓
Interested?
Apply now and send a message to Philip van der Heijden via philip@maastd.nl with your motivation, photo and CV!