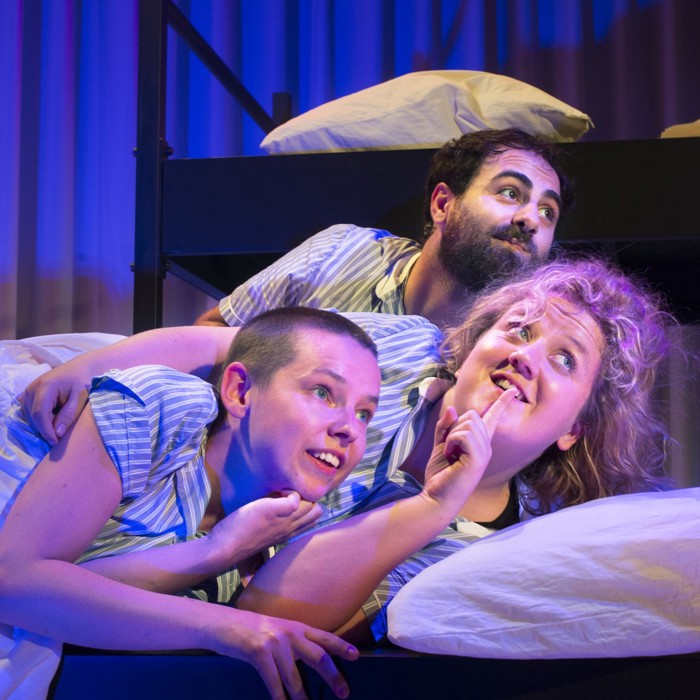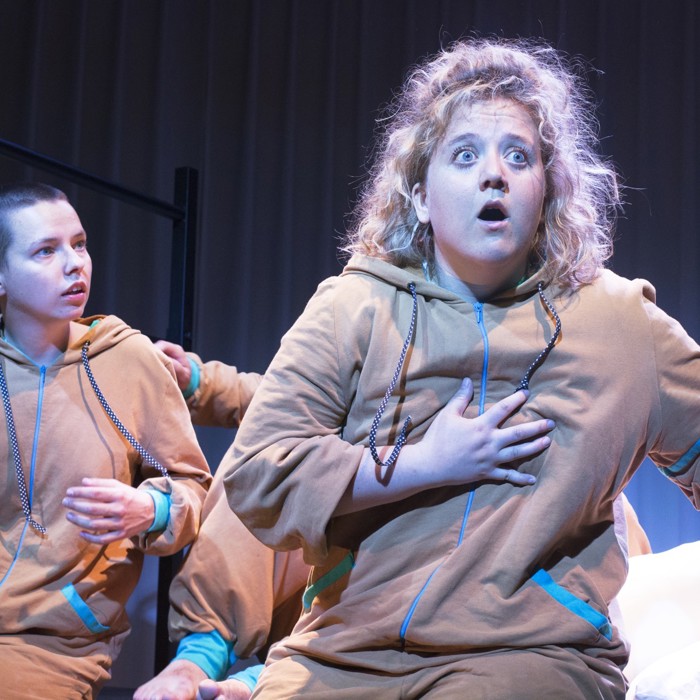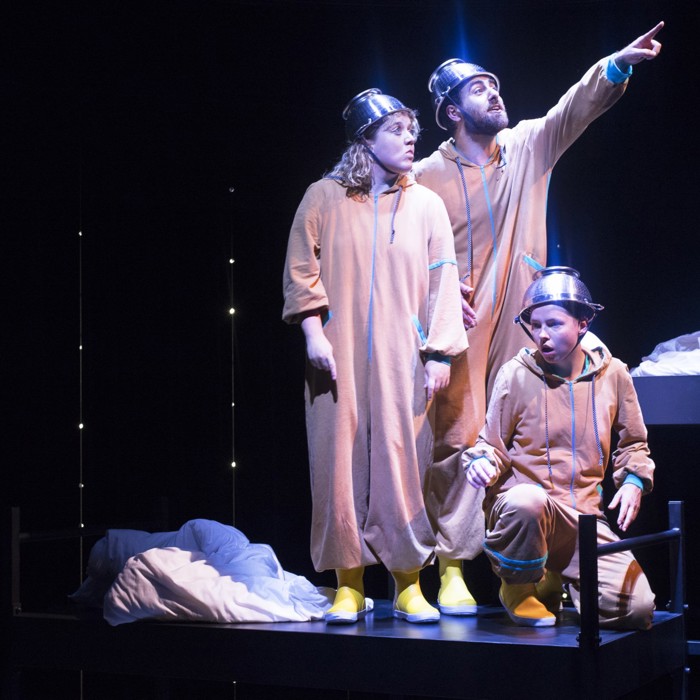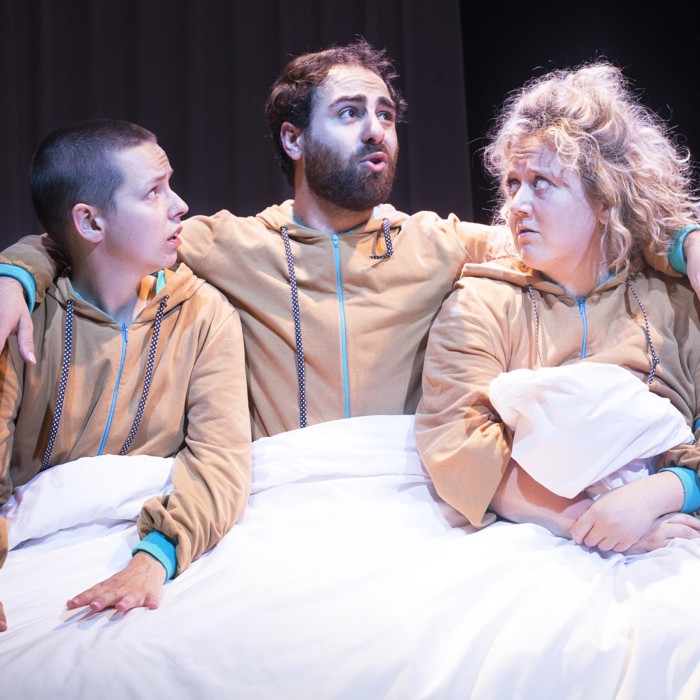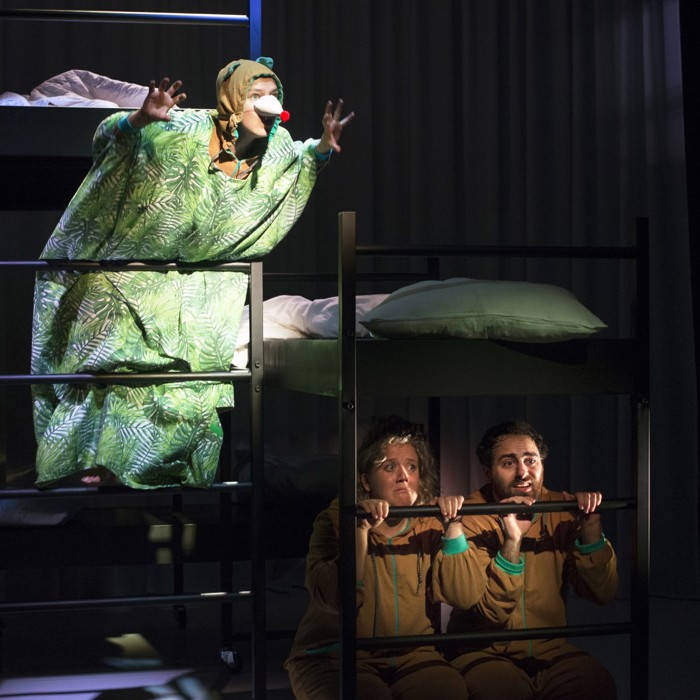 Rhytmic and bizarre, strange yet understandable
BARE BUTTS / 4+
Language No Problem
By:
Theatergroep Kwatta
Age:
4+
Genre:
Theater
Bare Butts
Ene, Tweje and Drieje can't sleep. Or rather: won't sleep. They prefer to embark on epic adventures which usually don't end very well! This takes them to the Arctic, the jungle and even outer space… until their last adventure comes to an abrupt and unexpected end.
Bare Butts is a colourful and musically rich play full of language acrobatics. Bare Butts is rhytmic and bizarre, strange and yet: understandable.
Duration: 50 minutes.
Scannen voor toegang (Scan for access)
Maaspodium currently uses the 'Scannen voor toegang' software (scan for access), at least until 1 November 2021. If you are 13 years or older, you need a specific CR-code to access a performance. The QR-code is your proof that you either have been fully vaccinated for more than 14 days, that you had corona before, or that you are tested within the last 24 hours by testenvoortoegang.org. Read more about Scannen voor toegang.
Extra info

Extra info

Extra info

Extra info

Extra info

Extra info

Extra info

Extra info

Extra info

Extra info
Maaspodiumplank
Stick around after the performance. Enjoy the wooden platter full of fresh goodies. What's the best fruit of the season? Is this bread fresh from the oven? Eat and experience it yourself. Add the Maaspodiumplank to your order, when you book tickets. Klein (2 persons) €7,50 / middel (4 persons) €13 / groot (6 persons) €19.
Credits
Actors:
Rabbi Jallo, Judith Schuur, Elène Zuidmeer
Er zijn nog geen reacties op BARE BUTTS
We zijn benieuwd wat je van deze voorstelling vond! Laat je het ons weten?