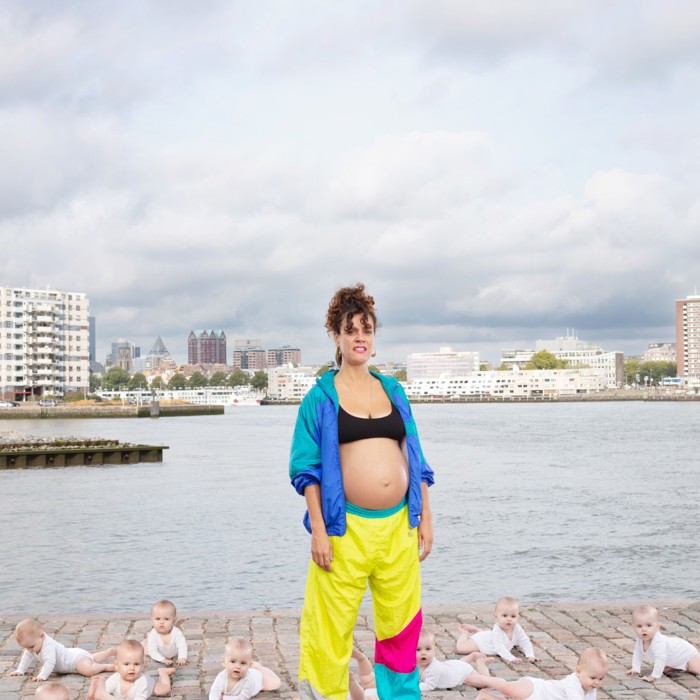 New toddler theater work by René Geerlings
Boom Boom Baby Doom / 3+
Language No Problem
By:
Maas theater en dans
Age:
3+
Genre:
Theater
Schouwburg Hengelo, Hengelo
De Lieve Vrouw, Amersfoort
De Lieve Vrouw, Amersfoort
Theater De Krakeling, Amsterdam
Theater De Krakeling, Amsterdam
Theater De Krakeling, Amsterdam
Theater De Krakeling, Amsterdam
Theater aan het Spui, The Hague
Theater aan het Spui, The Hague
Schouwburg Concertzaal Tilburg, Tilburg
TAQA Theater De Vest, Alkmaar
Parktheater Eindhoven, Eindhoven
Parktheater Eindhoven, Eindhoven
Schouwburg De Lawei, Drachten
Theater aan de Slinger, Houten
Podium Hoge Woerd, Utrecht
Podium Hoge Woerd, Utrecht
Blijmer Parktheater, Amsterdam
Podium Mozaiek, Amsterdam
Verkadefabriek, Den Bosch
Verkadefabriek, Den Bosch
Parents, you can't do with or without them. Boom Boom Baby Doom is a performance about raising kids and breaking traditional role patterns. Who is raising who and who is the (wo)man of the house? In this absurd toddler musical, we meet a couple that produces babies at high speed and doesn't know what to do with them. 
After Wanted: Rabbit, iPet (Zilveren Krekel), Get'M and BullyBully (Zilveren Krekel), Geerlings makes his fifth toddler production. He likes to take big topics like anarchism, digitalisation or dictatorship and presents them at duplo-level to the smallest and their families. The quality of his physical and language-free work is recognized on an international level and his body of work is still touring the world. 
EXTRA INFO

EXTRA INFO

EXTRA INFO

EXTRA INFO

EXTRA INFO

EXTRA INFO

EXTRA INFO

EXTRA INFO

EXTRA INFO

EXTRA INFO
René Geerlings about Boom Boom Baby Doom!
"Three-year olds don't come to the theater on their own, so it's necessary to appeal to parents, brothers and sisters. That's why I find it important that toddler's theater work is layered and caters to all ages. You won't get away with a lepricon and a silly story. It's funny to realize I'm less scared to be political with this audience. Through this work, I can say something about how childish grown-ups can be in certain situations. It all starts with the youngest children; the sooner they learn how absurd, complex and multilayered the world is, the more curious and playful they will grow up to be. I don't offer fairytales, but I do serve rich, epic theater experiences with brilliant actors, serious stage settings, and professional musical compositions. It's a big responsibility to create these first theater experiences."
booking inquiries
theater:
small hall, community centre, at school in the playroom/ the gym
playing period:
December 2023 - March 2024
school performance:
primary school class 1 -4
maximum:
regular performance in the theater: 100
schoolpresentation: 70 (included supervisor)
at school: 60 (included supervisor)
Contact: Hedi Legerstee / hedi@maastd.nl | Rosa Brinks / rosa@maastd.nl
Er zijn nog geen reacties op Boom Boom Baby Doom
We zijn benieuwd wat je van deze voorstelling vond! Laat je het ons weten?