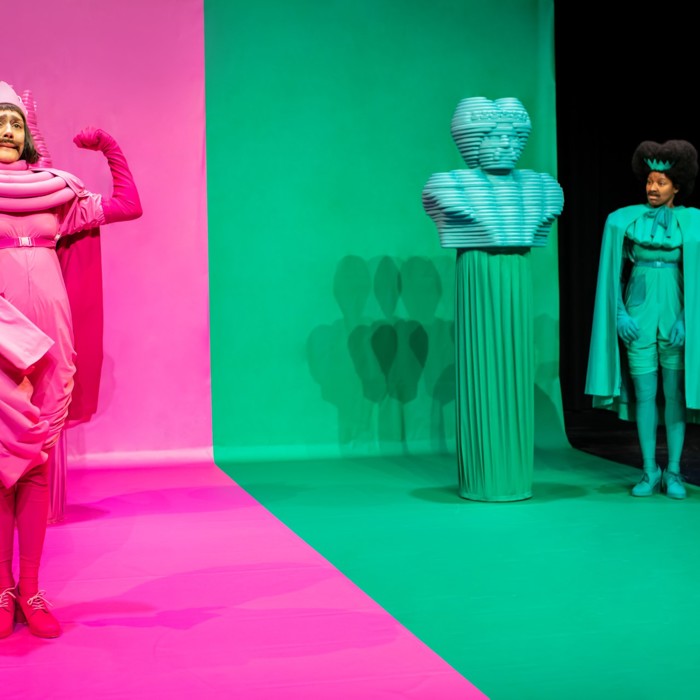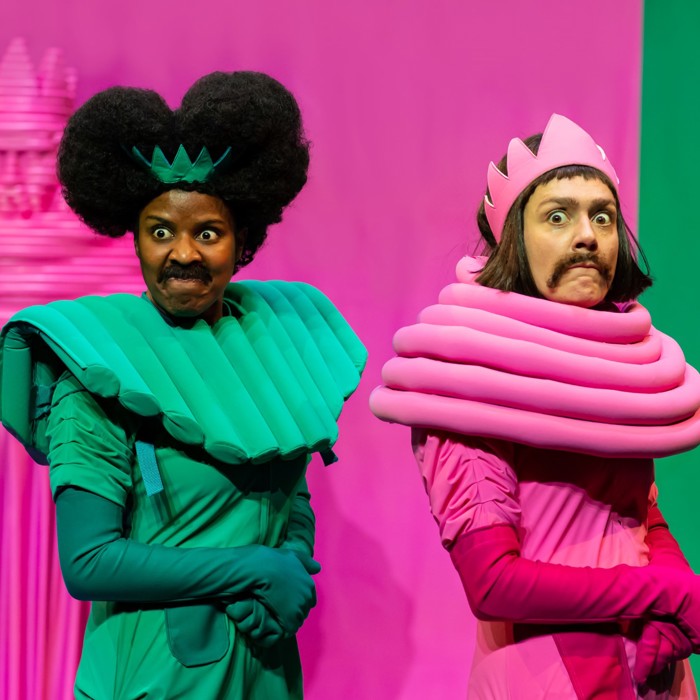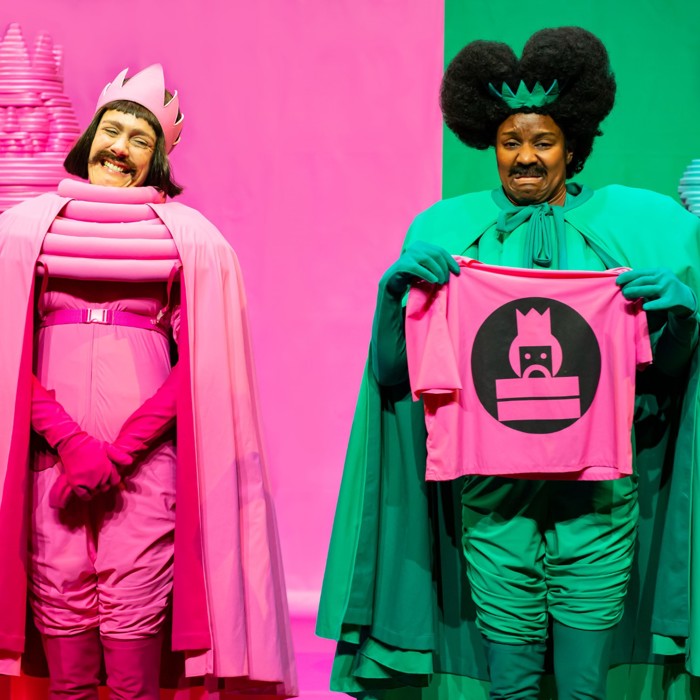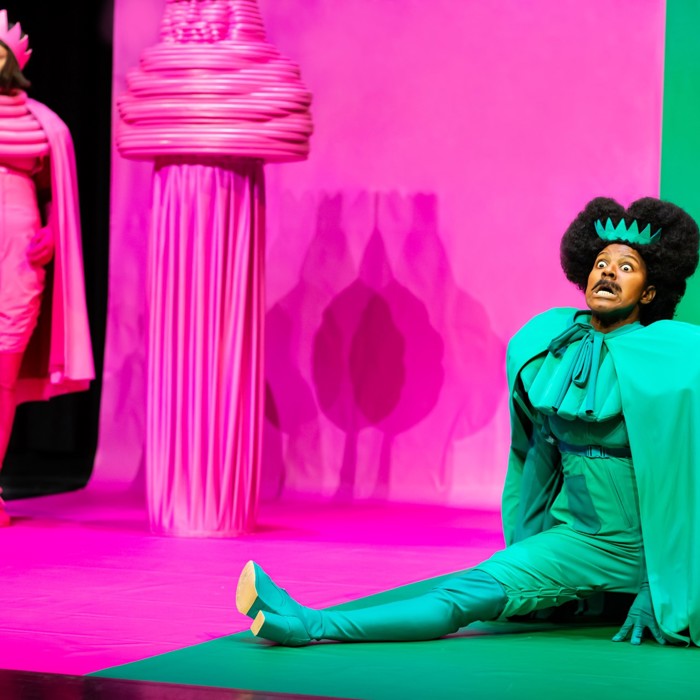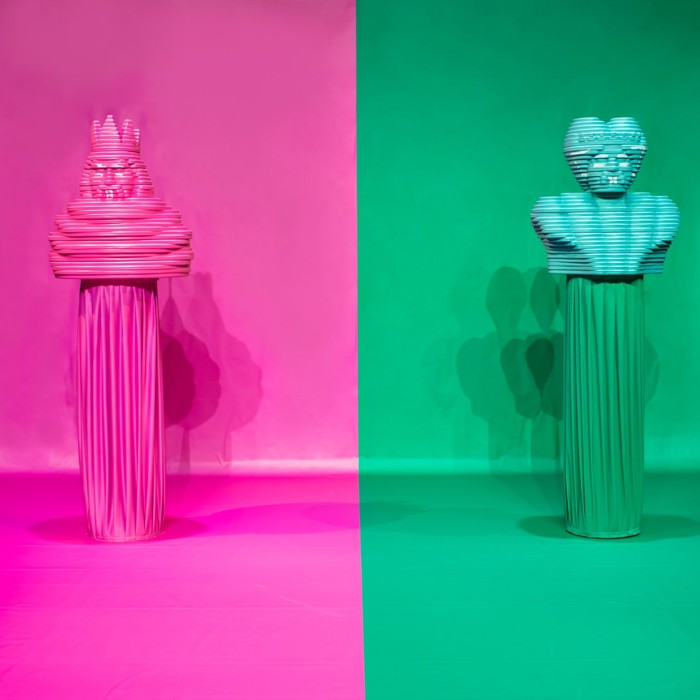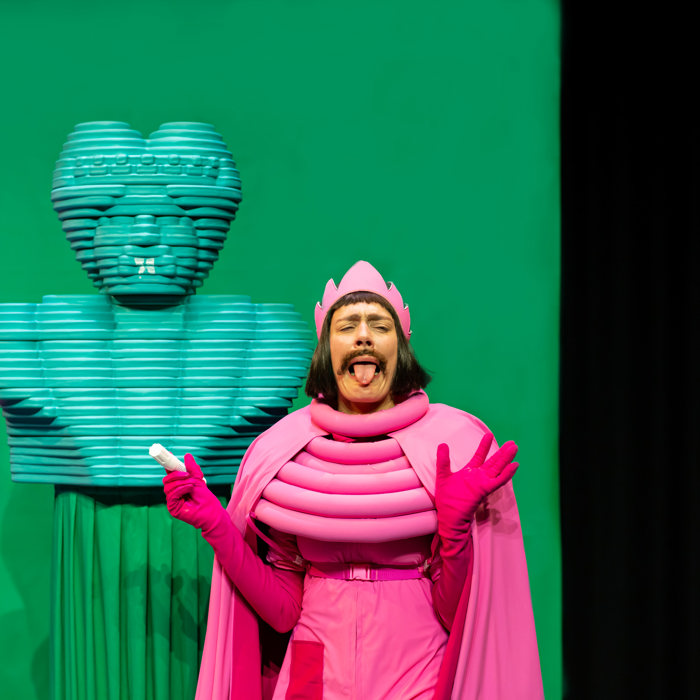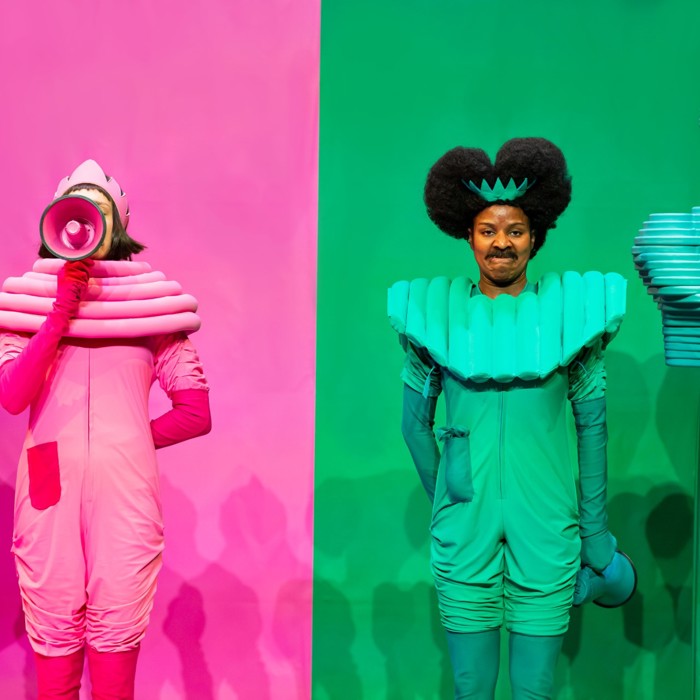 A musical for toddlers about childish men
BULLYBULLY / 3+
Language No Problem
By:
Maas Theater and Dance
Age:
3+
Genre:
Theater, Music theater
Verkadefabriek, Den Bosch
Verkadefabriek, Den Bosch
Schouwburg De Lawei, Drachten
CC Coloma, Sint-Pieters-Leeuw
De Koninklijke Schouwburg, The Hague
De Koninklijke Schouwburg, The Hague
Ontmoetingsplein Mellepark, Uden
Theater Orpheus, Apeldoorn
Stadsschouwburg Utrecht, Utrecht
Theater Veerensmederij, Amersfoort
CC Brasschaat, Brasschaat
Parkstad Limburg Theaters, Heerlen, Heerlen
Theater City of Wesopa, Weesp
Theater De Krakeling, Amsterdam
Theater De Krakeling, Amsterdam
Theater De Krakeling, Amsterdam
Theater De Krakeling, Amsterdam
TAQA Theater De Vest, Alkmaar
TAQA Theater De Vest, Alkmaar
Theater de Hofnar, Valkenswaard
Schouwburg Concertzaal Tilburg, Tilburg
Schouwburg Concertzaal Tilburg, Tilburg
Theater aan de Slinger, Houten
Cultuurcentrum Hasselt, Hasselt
Cultuurcentrum Hasselt, Hasselt
De Koninklijke Schouwburg, The Hague
De Koninklijke Schouwburg, The Hague
Podium Hoge Woerd, Utrecht
Podium Hoge Woerd, Utrecht
De Lieve Vrouw, Amersfoort
Theater Zuidplein, Rotterdam
Theater Zuidplein, Rotterdam
Schouwburg Hengelo, Hengelo
Schouwburg Hengelo, Hengelo
Theater De Krakeling, Amsterdam
Theater De Krakeling, Amsterdam
Theater De Krakeling, Amsterdam
Theater De Krakeling, Amsterdam
Blijmer Parktheater, Amsterdam
Fort Ruigenhoek (Tweetakt), Utrecht
Fort Ruigenhoek (Tweetakt), Utrecht
TAK Theater Liechtenstein, Liechtenstein
Parktheater Eindhoven, Eindhoven
Parktheater Eindhoven, Eindhoven
Theater Het Speelhuis, Helmond
Festival De Betovering
Autumn break
Theater Dakota, Den Haag
Theater Concordia, Haastrecht
Studio de Bakkerij, Rotterdam
CC De Warandepoort, Tervuren
TAQA Theater De Vest, Alkmaar
TAQA Theater De Vest, Alkmaar
BullyBully
What do a toddler and your average world leader have in common? Are there presidents who might also be throwing fits in the middle of supermarket isles? Or scream furiously until they get what they want? If you were to squint your eyes and look at a speeching toddler and an adult man in a suit talking nonsense sitting next to each other, you may hardly even see the difference. Of course, one of them has a say in everything while the other has to do everything they're being told.
BullyBully gives the audience Duplo-level insight into the collision of two world-powers that, eventually, learn to meet in the middle; politics at the kindergarten and childishness amongst serious and powerful grown-ups. This is a toddler's musical the likes of West Side Story that presents us with two performers, many songs, funny quarrels, a bit of bickering and, eventually, a happy ending.
'BullyBully' is the long awaited follow-up to 'Wanted: Bunny', 'PetPet' and 'Get'm', three performances for toddlers from René Geerlings who has managed to get thousands of toddlers and parents on the edge of their seats. "Excellent piece, funny and smart" (Paulien Cornelisse on 'Get'm'), "Brilliant show" (Theaterkrant on 'PetPet') "Incredibly witty" (Theatermaker on 'Wanted: Bunny'). BullyBully is being made in both The Netherlands and Turkey (Atta Festival).
EXTRA INFO

EXTRA INFO

EXTRA INFO

EXTRA INFO

EXTRA INFO

EXTRA INFO

EXTRA INFO

EXTRA INFO

EXTRA INFO

EXTRA INFO
Credits
Performance:
Sue-Ann Bel, Henke Tuinstra, Sanne Bokkers, Carole van Ditzhuyzen (alternating cast)
Turkish cast:
Simel Keçicioğlu en Müge Gülgün
Dramaturgy, directors assistant:
Coproduction:
Maas theater en dans, Atta Festival, Istanbul
René Geerlings on BullyBully
"I thought it would be a good idea to break down a big, complicated subject and mold it into something that lies at a toddler's level of understanding. This is something I've done before with 'Wanted: Bunny', a play about anarchist rodents, and 'Get'm', a play about our modern day craving for attention. Now I'd like to do it with the subject of globalisation and quarreling world leaders. It all ends well, of course. And at heart, this play is just as much about friendship and getting used to things that were once new and unknown, like complementary colors that, in unison, can take the shape of a beautiful rainbow."
22 reacties op BULLYBULLY
We zijn benieuwd wat je van deze voorstelling vond! Laat je het ons weten?
Jessica Brink
"Van begin tot eind geboeid, genoten en gelachen! Lekker herkenbaar met 2 zoons, tegen elkaar opbieden, maar ondertussen toch stiekem grote vrienden."
Y. Konst
"In 1 woord geweldig! Wat een cadeautje zo op een gewone maandagmiddag. De kinderen en ikzelf waren laaiend enthousiast. En dan nog als toegift een eigen snor. TOP! Knap hoe je me zo weinig woorden zoveel kunt zeggen. Complimenten voor het script en de spelers. Wat een expressie."
Jacques Offenbach
"Beste Bully & Bully,

Wat heb ik, vriendin en onze 3 dochtertjes in Eindhoven genoten afgelopen zondag in het Parktheater. FANTASTISCH! Leuk voor jong en oud.. jammer dat ze niet met jullie geweldig snor cadeau op de foto durfden... nu dragen ze die thuis en krijgen ze spatjes! ... (gaat niet de goede kant op;)) Super acteerwerk... audio design... super en visueel top! Ik heb geen snor maar dat wil niet zeggen dat ik geen gelijk heb ;) Dankjullie! Jacques, Jantine, Lotta, Riva & Yula."
Tessa
"Deze voorstelling was GE-WEL-DIG! Zowel mijn zoontje van 3 en zijn vriendje, als ik en de andere papa's en mama's lagen echt in een deuk. Wat een humor en spektakel, en zulke herkenbare en bizarre menselijke situaties komen langs op een fantastische en hilarische manier. We hebben allemaal mega genoten, een giga aanrader voor jong en oud!"
H
"Vandaag BullyBully gezien in Utrecht bij festival tweetakt. Geniaal! Kneiter hard gelachen (harder dan mijn neefje van 2,5). Elke minuut van de voorstelling genoten en vooral de dance battle! Ga zo door ladies!"
Robert
"Die mimiek, ontzettend komisch! Echt een aangename verrassing, wij kwamen met een grote glimlach de tent uit aan het eind van de zondag op festival Tweetakt."
Walter
"Heel leuke voorstelling! Onze nogal beweeglijke dochter van net-geen-drie vond het hartstikke leuk en was de hele voorstelling betrokken. Een aanrader"
Casper
"Zowel voor ouders als kind een hele grappige voorstelling. Super goed expressief geacteerd en stijlvol decor. Het minimale gebruik van taal is top. Aanrader!"
Melanie
"Wat een topshow zeg! Alles was gewoon zo goed, mijn dochter (3) en ik hebben enorm gelachen. Ook ging ze helemaal op in het wat wel of niet eerlijk was. En nu heb ik een kind met een snor!"
Sophie
"Super leuk, mooi en uitstekende kern! Dochtertje van 4 genoten, oma en moeder ook. Alles zit erin voor kinderen en diepere lagen ook voor volwassenen: ruzie, contrasten, politiek, sekse, verzoening en humor. En artistiek prachtig: dans, zang en theater heel professioneel. Genoten in alle opzichten!"
Lars
"Ik vond het supersupersuperduperleuk! Het leukst vond ik het zwaardvechten."
Elly
"Mijn zoon zei: " Mama het is grappig!" Wij hebben genoten van de voorstelling. Mijn dochter heeft na de voorstelling leuke foto's geschoten met de actrices."
Lisa
"Zó leuk! Gezien tijdens 2Turven Hoog festival in Almere. Ik ben gelijk gaan kijken of hij ook bij ons in de buurt wordt geprogrammeerd zodat ik hem als cadeau kan geven aan nichtjes en vriendinnen. Helaas niet meer in Noord-Holland, ik hoop dat jullie vaker zullen optreden!"
Marije
"Wat een heerlijke voorstelling! Enorm gelachen! En wat een fantastische actrices!!
Samen met mijn zoontje (bijna 4) erg genoten van dit uitje te Zuidplein!"
Dick Basart
"Gisteren met kleinzoon (bijna 4) en kleindochter (bijna 6) maar Bully Bully geweest in de Krakeling. Wat een prachtige inhoudelijke performance met veel lagen en knipogen voor jong en oud. Echt meer dan top. Veel "nazorg" voor de kinderen door even direct contact met de speelsters en fotomomenten. Zeer grote aanrader. Genoten!"
Simon
"Ontzettend leuke slapstick voor de hele familie maar vooral voor de kleintjes. Erg genoten!"
Noortje
"Enorm van jullie genoten. Tranen van het lachen! Ik raad iedereen aan om jullie te gaan zien."
Nesta
"H i l a r i s c h , mijn dochter van 3 gaat nu met een snor door het leven. Gisteren gezien in het theater. Vandaag online aan het zoeken waar we opnieuw kunnen gaan zien. Welles!"
Barbara
"Geweldig stuk!!!! Dit wil je meerdere keren zien. Zeker een aanrader voor peuters, kleuters en zelfs voor tieners en volwassenen."
Renee
"Briljant! Sinds tijden niet zo'n rake en komische kindervoorstelling gezien. We hebben enorm genoten van de twee powerrrr actrices!"
Kaat Leroy
"Gisteren gezien op Krokusfestival in CCHA, heerlijk! Zo van genoten!"
Chantal
"De kinderen hebben erg gelachen, het was super!"