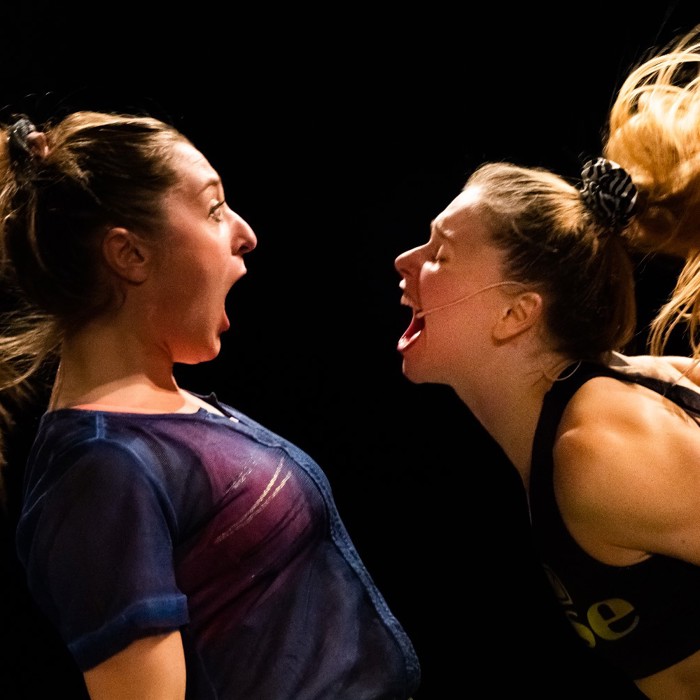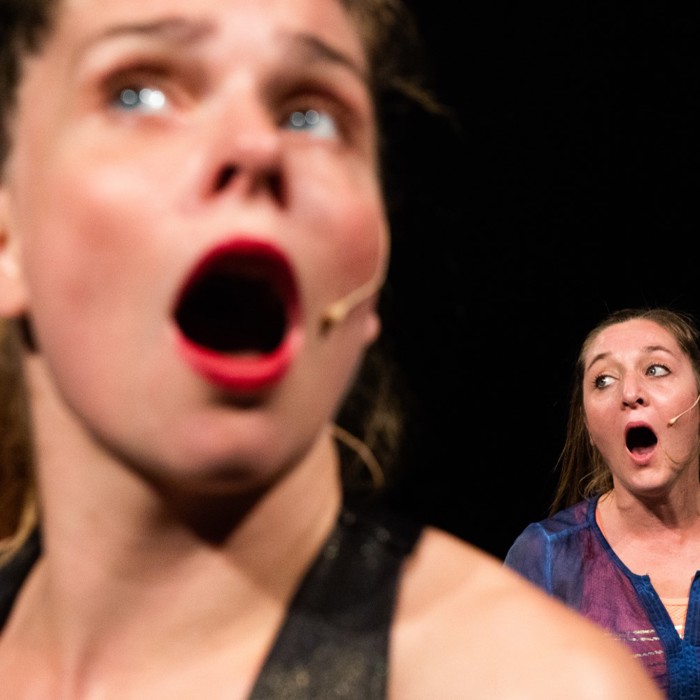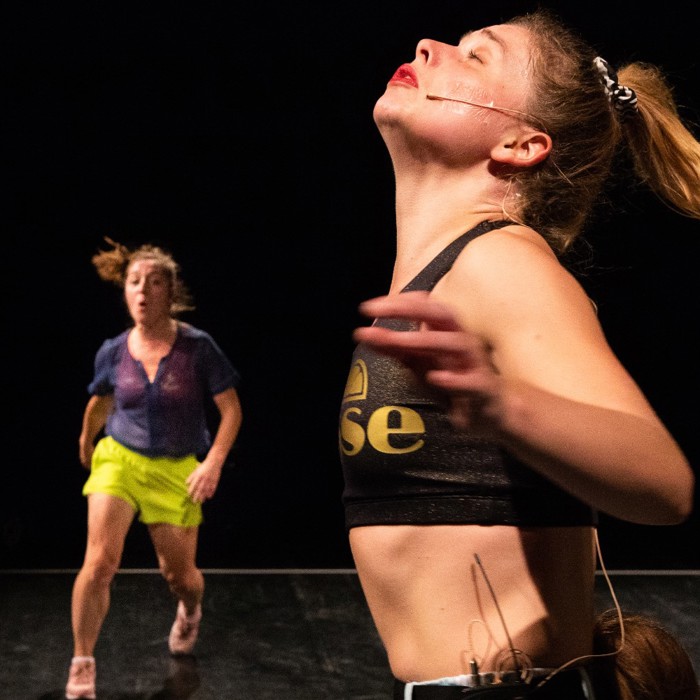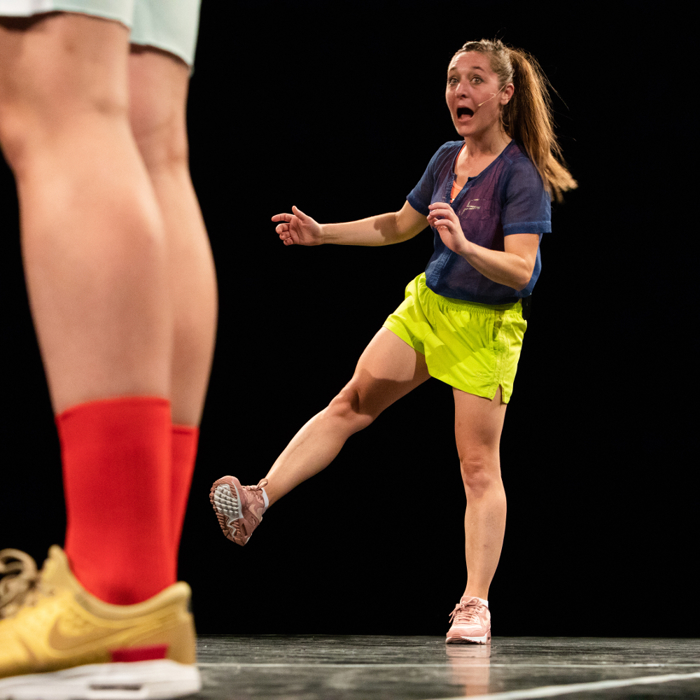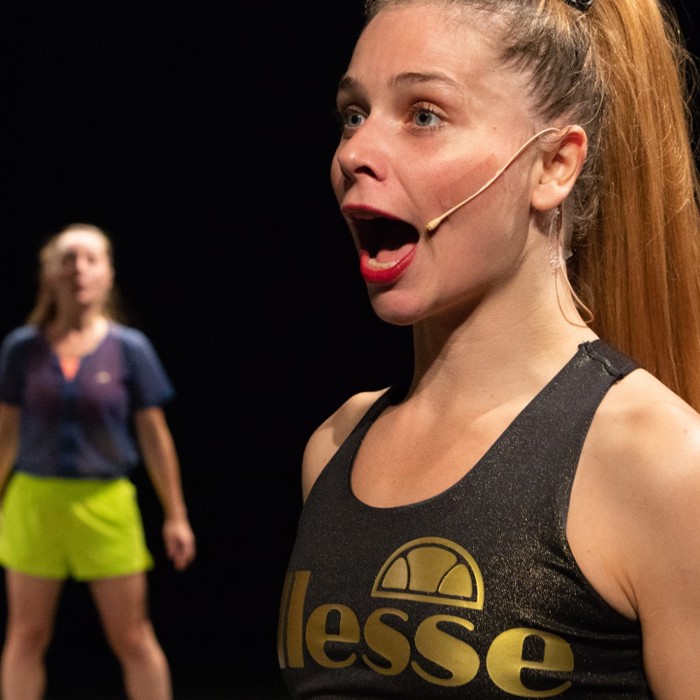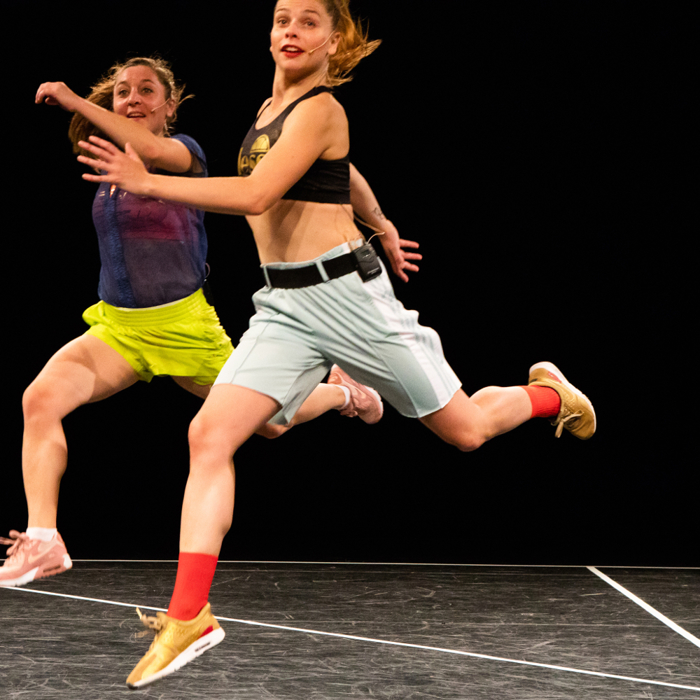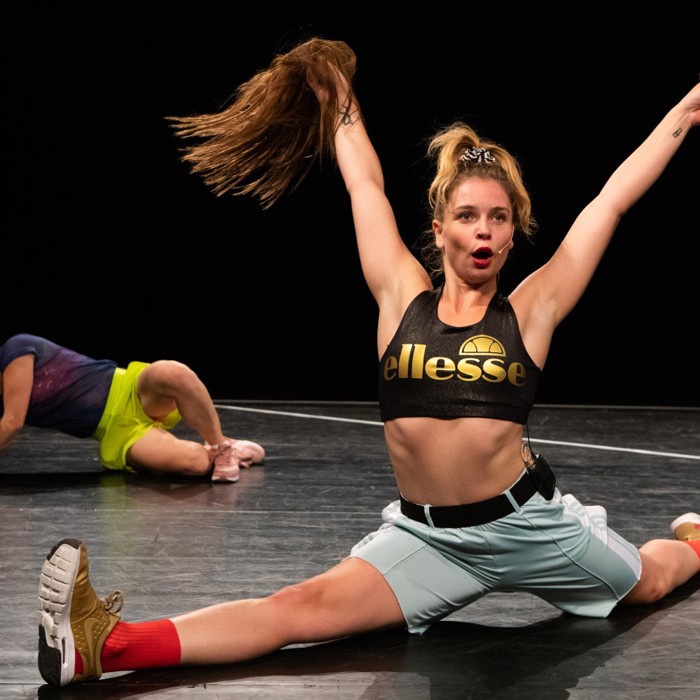 Moving sound poetry
ChitChat / 4+
By:
Tuning People / Maas Theater and Dance
Age:
4+
Genre:
Dance
ChitChat
Ba dum tss, kablam, boink, clang, auch.

In this superb dance duet, two girls humorously keep bumping into each other. They giggle, roar, splutter, play, misbehave, chat, dance, frolic, ambush each other, fight and make up. Inseparable and then apart again…
Charlotte Goesaert and Karolien Verlinden play two toddler friends in ChitChat. Like two peas in a pod they move around, imitate each other, do everything together, before they bicker and split up again. The two are reckless against each other and the world, but all on a sandbox level. They create a duet with self-made sounds, linked to movements, varying from very wild to very soft. De sounds and music by Joost Maaskant start out as sound poetry and end in a rock opera.
Karolien and Charlotte about ChitChat
"We are rather wild and clumsy ourselves, and we have noticed that our impulsive behaviour is sometimes addressed. We therefore think it would be nice to be able to do all those things we are not allowed to do in real life. There is no barrier on stage. In a playful manner we create a way of release for all our crazy impulses. It is a good thing to be surprised by something unexpected, and being able to let it happen."
The creators fall back on Dadaism, using their absurdist sound games. As well as classical cartoons as La Linea, where sound and image are often well-balanced.
– Parool
An ode to sound poetry, [they are] sounds in movement, a delightful collection of sounds and images, made by voice and bodies. All coming together in a game of dance with lines and shapes. It's precious, how all those experiments from a century ago are now fused in such a beautiful and original way for the youngest audience.
– Theaterkrant
An incredible duet that causes big smiles for almost an hour. The repeating movements, the outstanding timing, the contagious energy – it all fits to the T, forming an outstanding and harmonious result with Joost Maaskant's ingenious sound mix.
– Ons Erfdeel
extra info

extra info

extra info

extra info

extra info

extra info

extra info

extra info

extra info

extra info
Credits
Choreography, dance:
Charlotte Goesaert, Karolien Verlinden
Co-production:
Maas Theater and Dance / Tuning People
Photography:
Roosmarijn Knijnenburg (campaign image), Clara Hermans (scene image)
Er zijn nog geen reacties op ChitChat
We zijn benieuwd wat je van deze voorstelling vond! Laat je het ons weten?