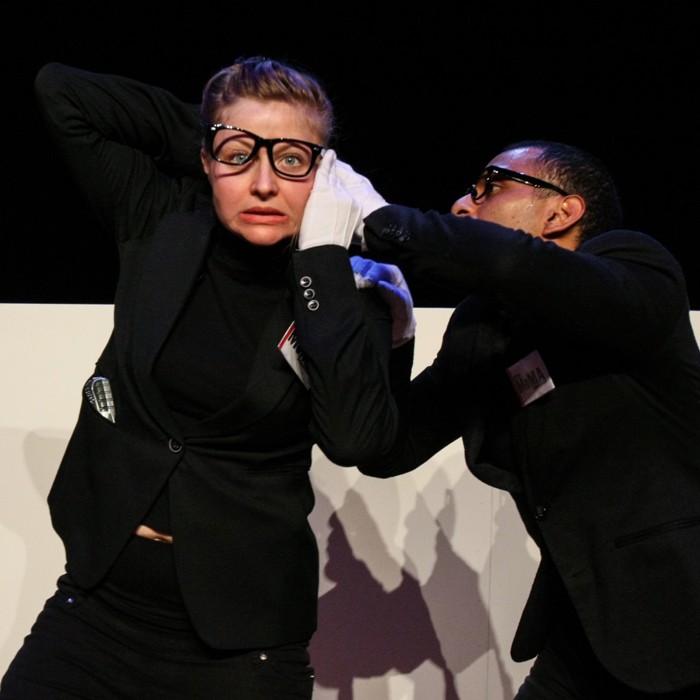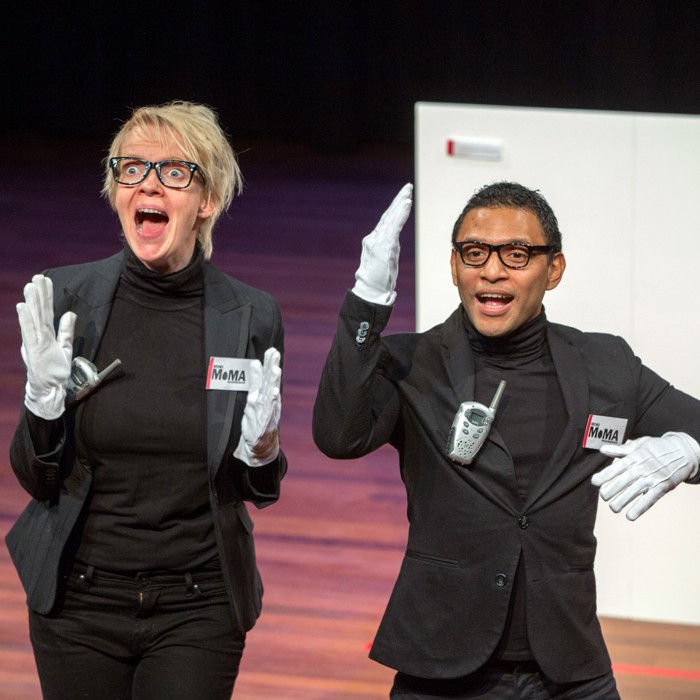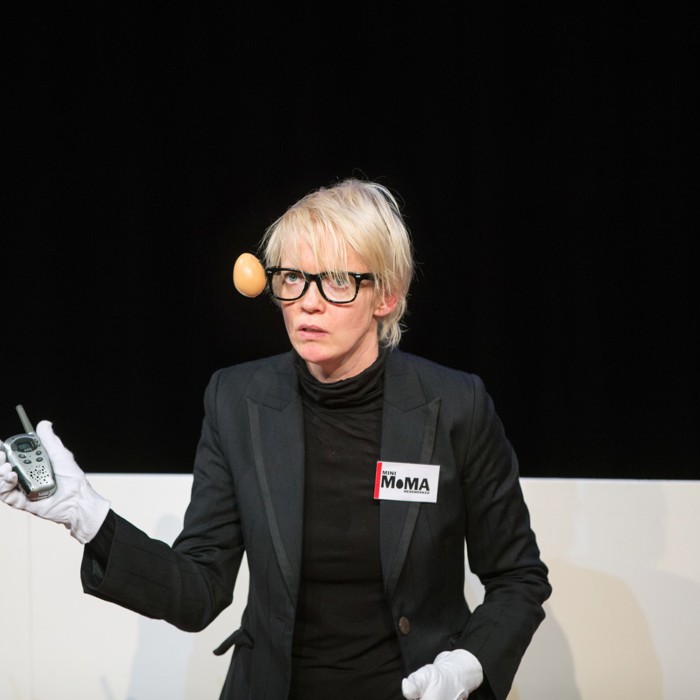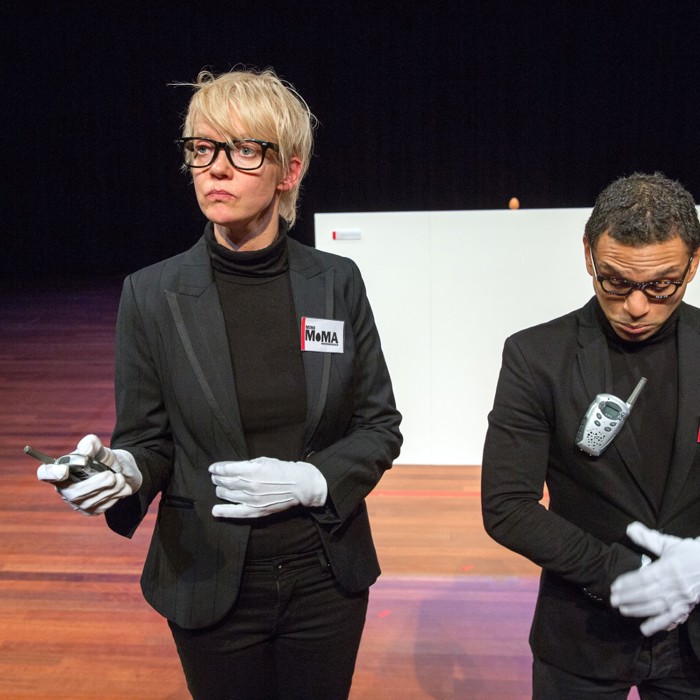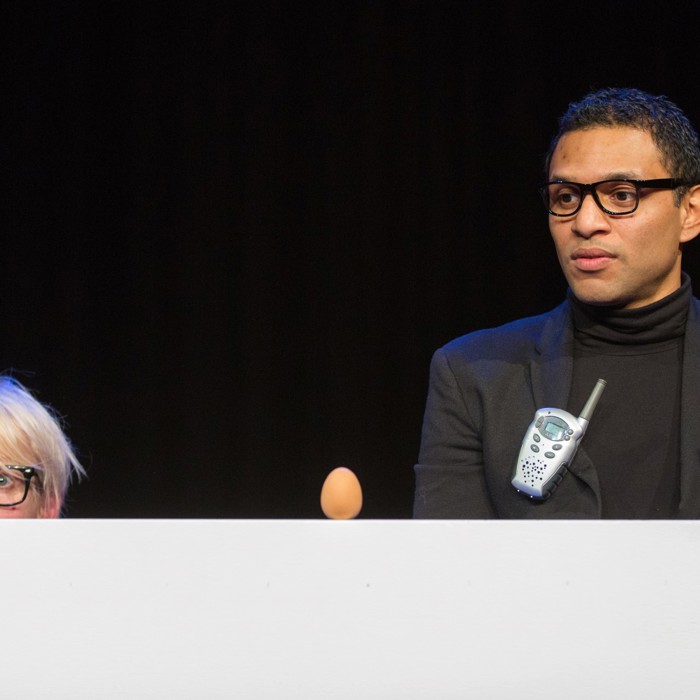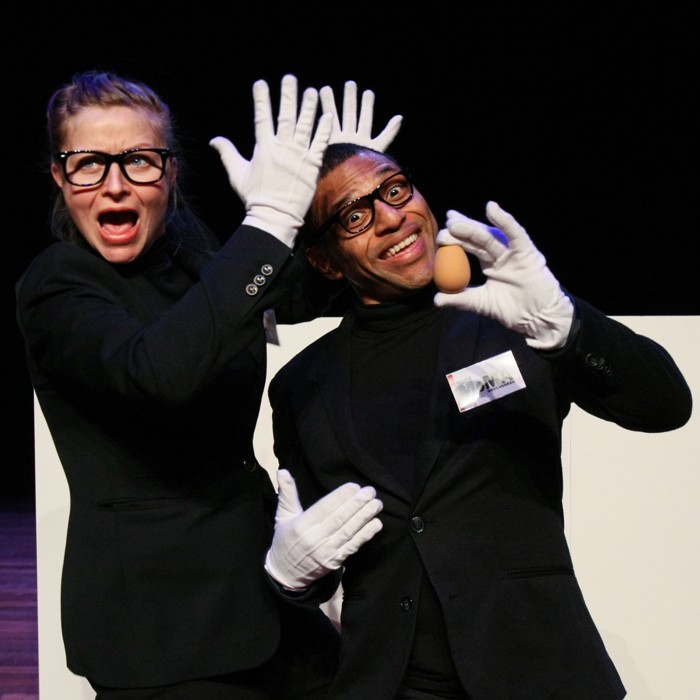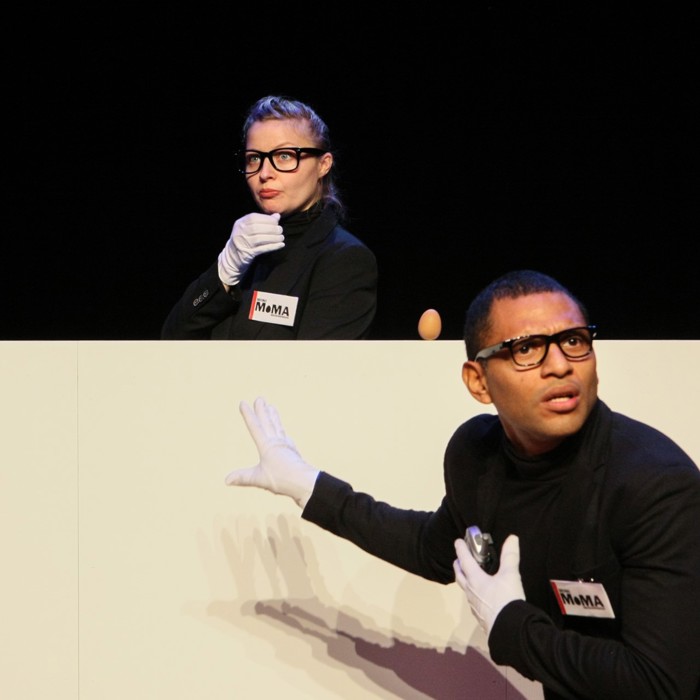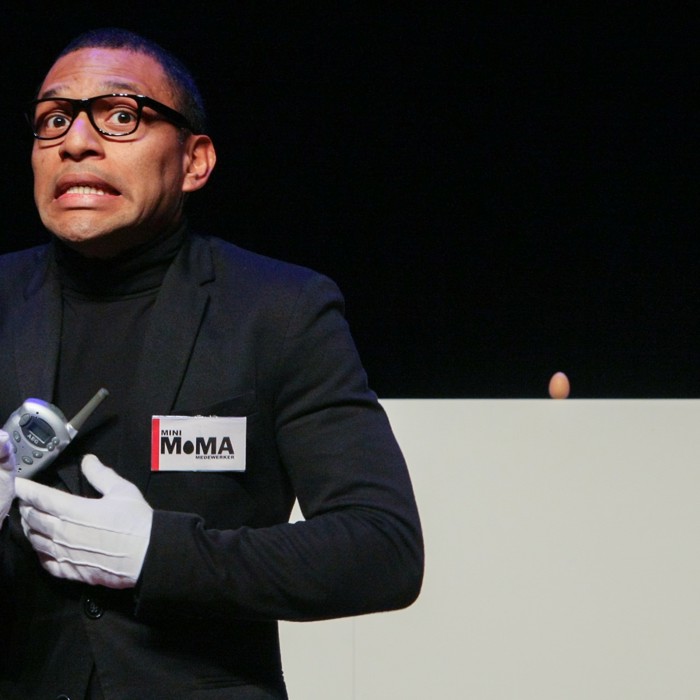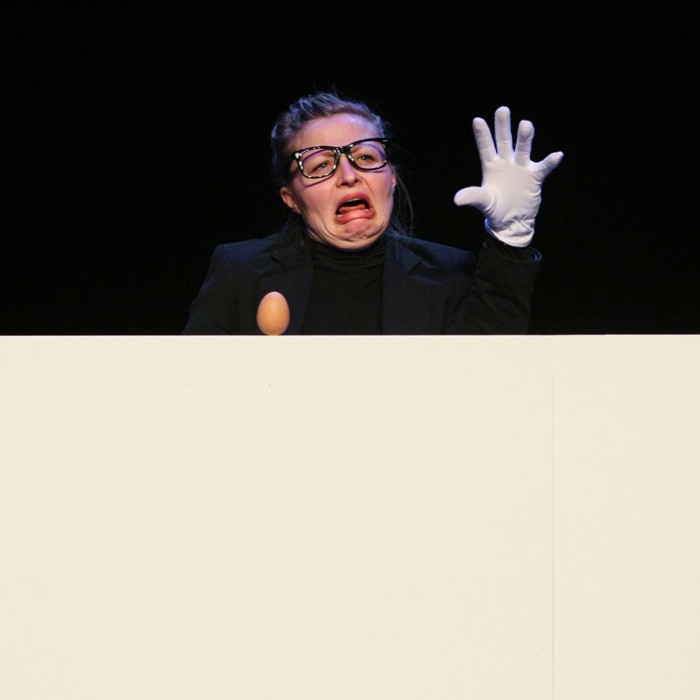 A show for toddlers
EGG-tion Hero / 3+
Language No Problem
By:
Maas Theater and Dance
Age:
3+
Genre:
Theater
Imagine: an action movie, but for real. Starring one of the most booorrring action heroes ever. An egg that no one is allowed to touch. No one! Just a boring egg guarded by two ultra-boring attendants (attendants are boring guards who watch over art objects, and art is…uh…we'll talk about that another time). And just when it gets so boring that it's hard to stay awake, we suddenly find ourselves in a chase scene.
A: A chase?
B: Yep.
A: With an egg?
B: Uh huh.
A: That no one is allowed to touch?
B: Right.
A: But how…I mean what…I, uh…hhmmm…and, uh, and?
B: Can't tell you anything more, I am afraid.
Two boring mimes watch over EGG-tion HERO. With minimal tools and a lot of garden-variety magic they make themselves, each other and the egg vanish into thin air. Definitely dangerous, so don't try this at home.
extra info

extra info

extra info

extra info

extra info

extra info

extra info

extra info

extra info

extra info
Credits
Direction, concept, performance (2015/2016):
Performance:
Lisa Groothof, Dwayne Toemere
Design:
Dwayne Toemere, Willemijn Zevenhuijzen
With gratitude to:
William Dashwood, Dorien Folkers, René Geerlings, Andrea Spoor, Lisser Art Museum, Eitje
Photography:
Phile Deprez (2015), Pepijn Lutgerink (2016)
Er zijn nog geen reacties op EGG-tion Hero
We zijn benieuwd wat je van deze voorstelling vond! Laat je het ons weten?