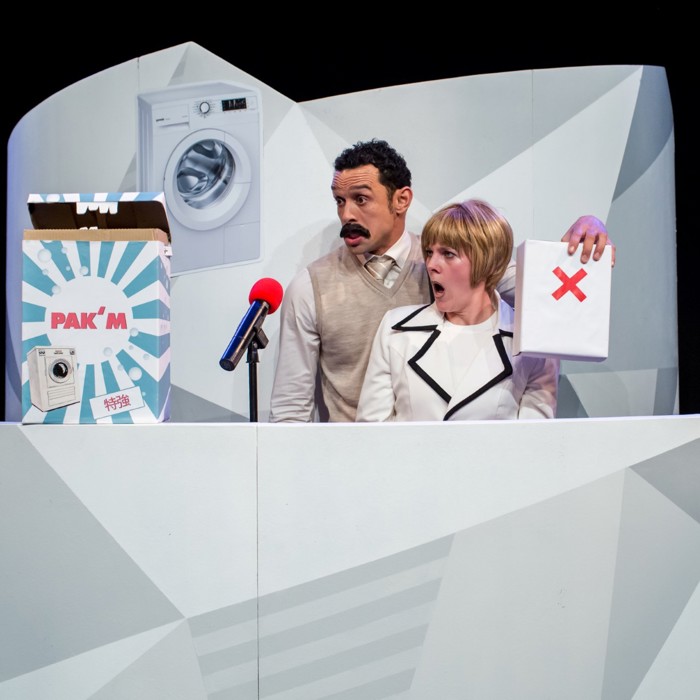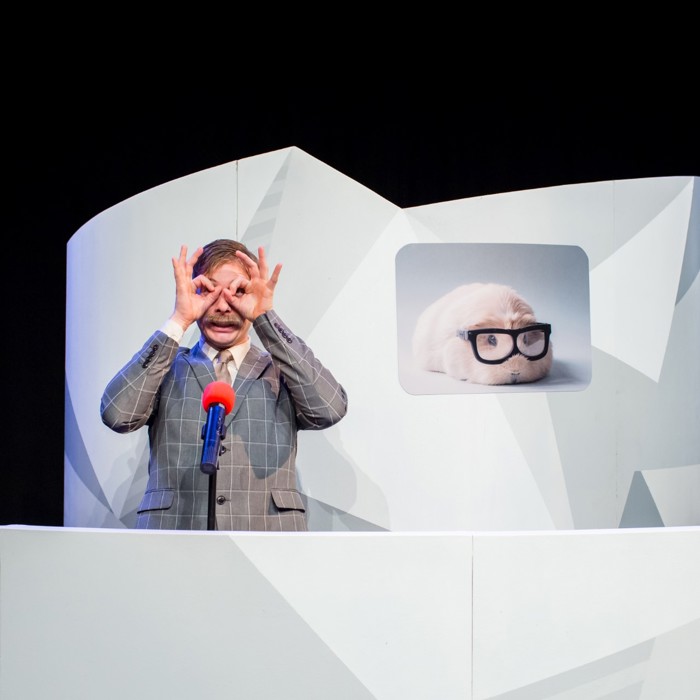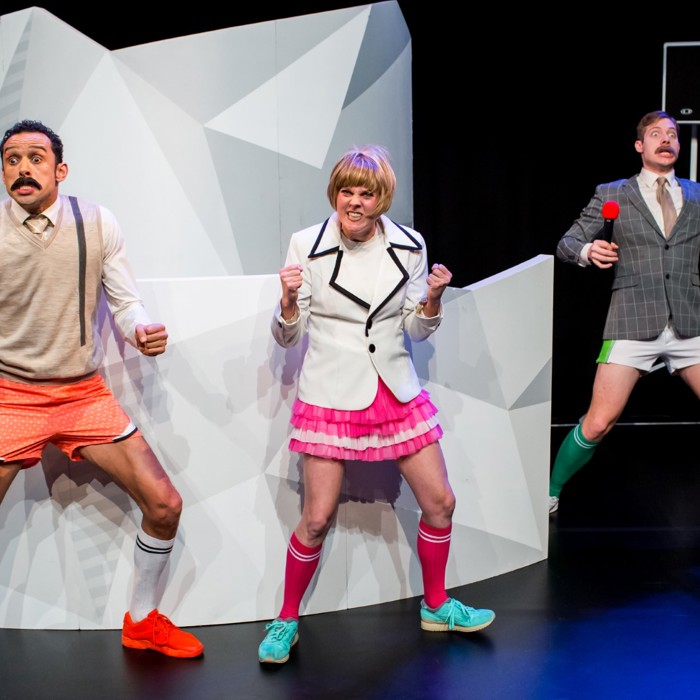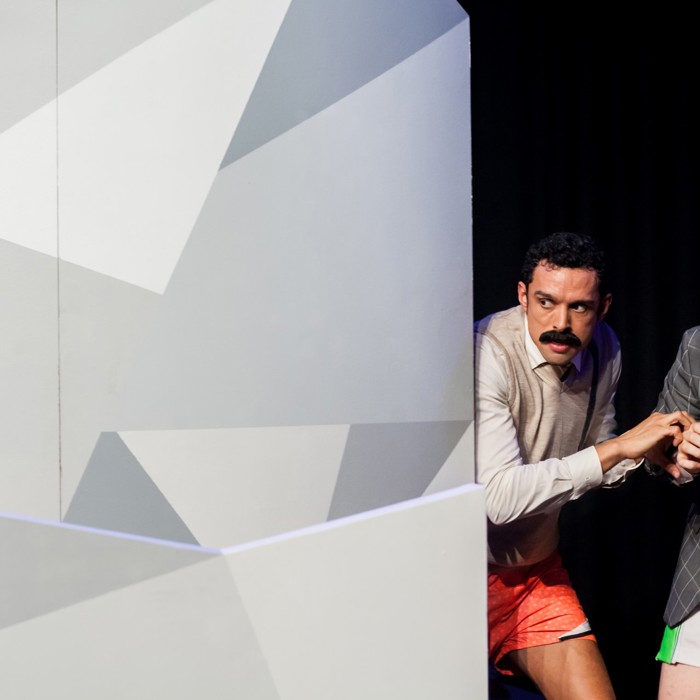 Hide and seek in a television studio
Get'M / 3+
Language No Problem
By:
Maas Theater and Dance / BonteHond
Age:
3+
Genre:
Physical theater
Get'M
GET'M is an exciting pursuit with the latest camouflage techniques and classical misunderstandings on a 5 by 5 stage floor. Who is chasing whom? Will they eventually catch the right person? Isn't the journey even more fun than the ultimate goal?
Three seemingly "adult" TV-hosts fight for attention in a broadcasting studio. They all want the microphone. But where two are fighting, a third one wins: all the more reason for a race with an unexpected finish.
The imaginative decor offers many possibilities for the characters to hide, dive, pop-up and allows a high level of puppetry. A show inspired by Tom and Jerry, Laurel and Hardy, Road Runner and Bugs Bunny for the youngest audience and everyone who still likes to play hide and seek.
GET'M is the successor of iPet and Wanted: Rabbit, the immensely successful performances for todlers (both by René Geerlings) that kept children from all over the world on the edge of their seats. Wanted: Rabbit was produced at Maas and iPet at BonteHond.
EXTRA INFO

EXTRA INFO

EXTRA INFO

EXTRA INFO

EXTRA INFO

EXTRA INFO

EXTRA INFO

EXTRA INFO

EXTRA INFO

EXTRA INFO
Credits
Performance:
Anna Keuning, Milan Boele van Hensbroek, Dionisio Matias
Scenography:
Tom de Meer, René Geerlings
Scène pictures:
Kamerich & Budwilowitz / EYES2
Er zijn nog geen reacties op Get'M
We zijn benieuwd wat je van deze voorstelling vond! Laat je het ons weten?