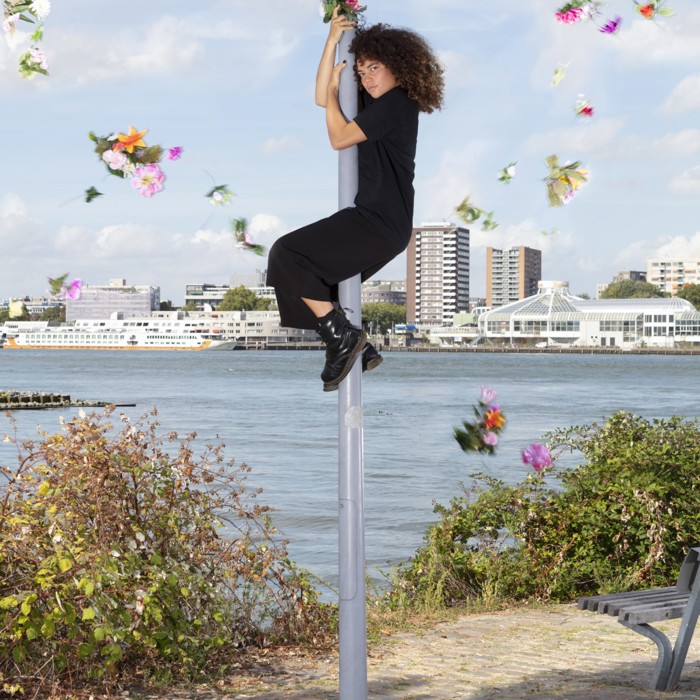 LoveXL / 14+
By:
Maas Theater and Dance
Age:
14+
Genre:
Physical theater
LoveXL
LoveXL is a performance for young people about sex in the broadest sense of the word. Do you belong by 'doing it'? Do you pretend to like girls when you are more attracted to guys? Are you afraid for the first time? How do you deal with that pushy mother or neighbor? Are you maybe a girl helper, but secretly all you think about is having sex with them? LoveXL offers you recognition and views.
How complicated can it be having to invent everything by yourself for the first time. You want to act tough, not show your insecurity, appear very experienced, while you know nothing or almost nothing. Yes Google knows, but it never experienced it in real life. All you can do is to take a leap of faith and be vulnerable. But hey, if no one's doing it, why should you be the first one? And by the way, everything is much nicer and tastier in your fantasy than in reality.
LoveXL is a performance from the makers of Love (Golden Cricket 2017) and Hallo family (Silver Cricket 2019), and a mix of theatre, dance and music. It is inspired by the Netflix series Sex Education, the film Dangerous Liaisons and the television program Sex Sisters.
Moniek Merkx previously created Reigen (2009, theater group Max.), a performance for young people about sex. And the coming-of-age performance Rite of Spring (2015, Maas) about hormones and the fear of beauty, with a special audience setup close to the heart, figuratively and literally, because the audience sits around the performance area. LoveXL will also be performed in a special setup.
extra info

extra info

extra info

extra info

extra info

extra info

extra info

extra info

extra info

extra info
Credits
Performance:
Anne-Fé de Boer, Freek Nieuwdorp, Ritzah Statia, Bodine Sutorius, Jurriën Remkes, Floor van Leeuwen
Er zijn nog geen reacties op LoveXL
We zijn benieuwd wat je van deze voorstelling vond! Laat je het ons weten?