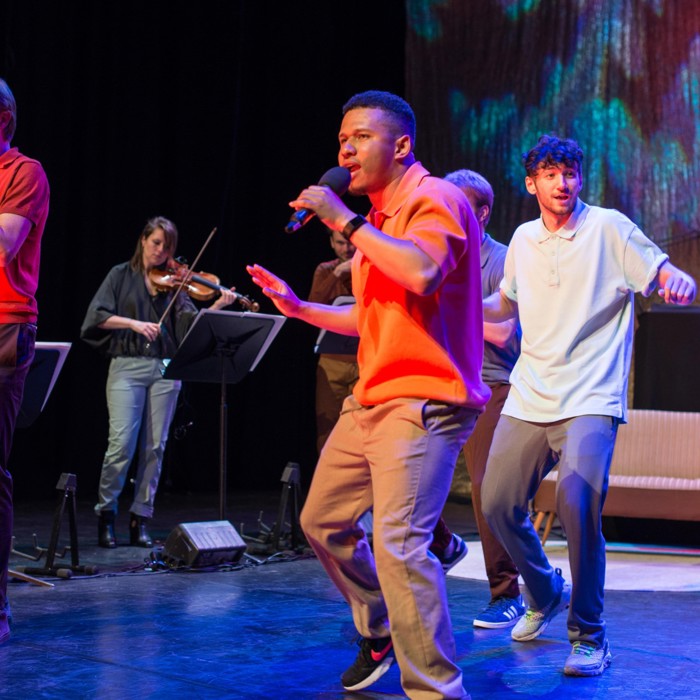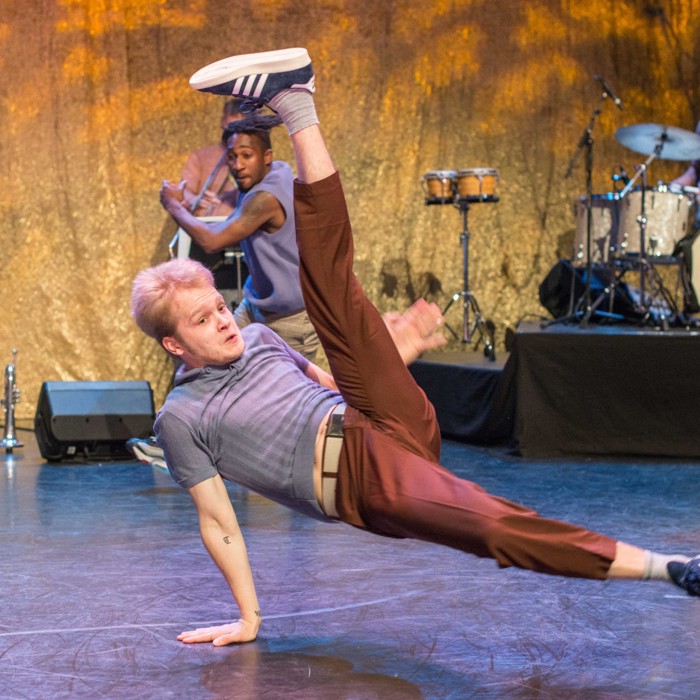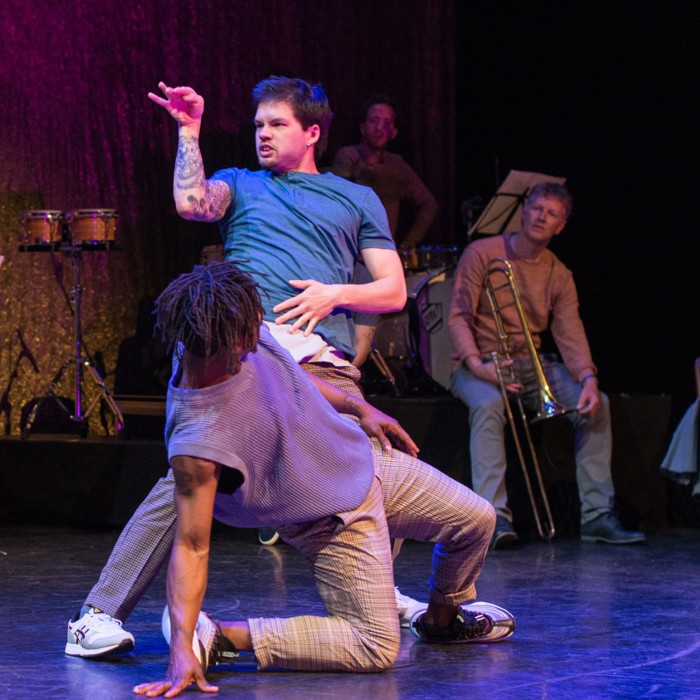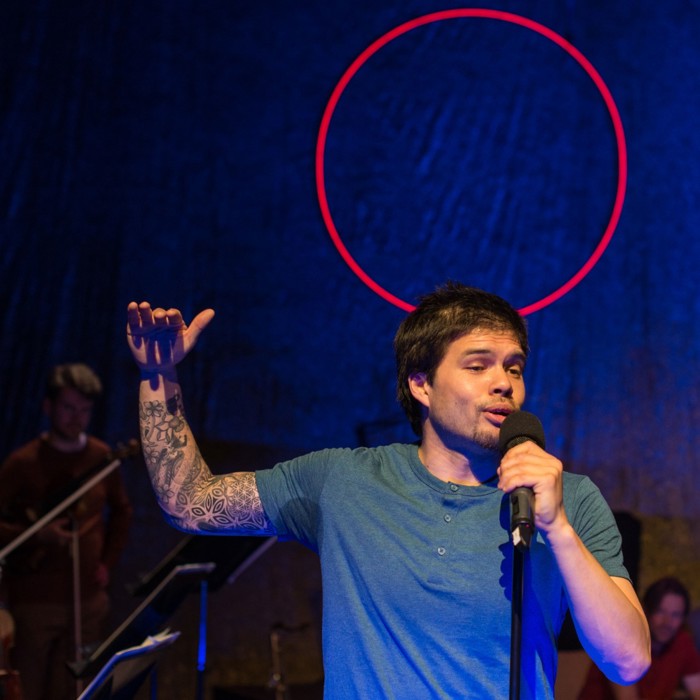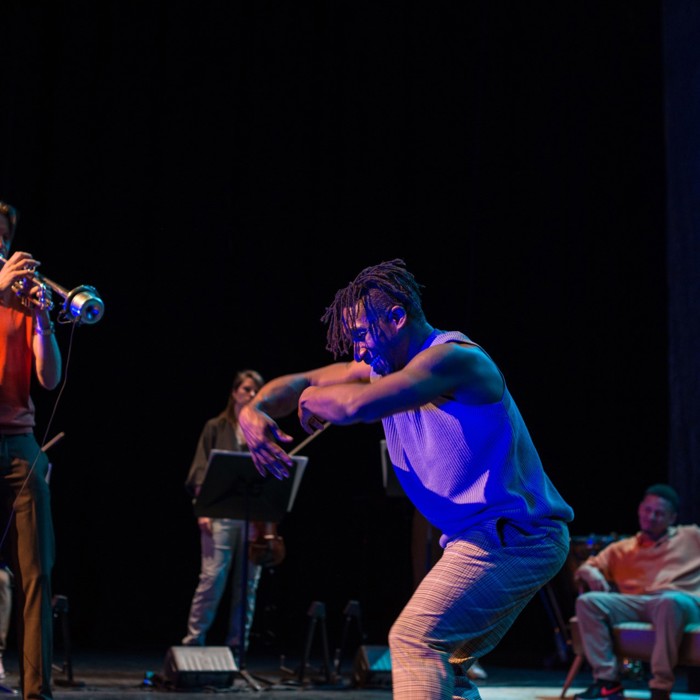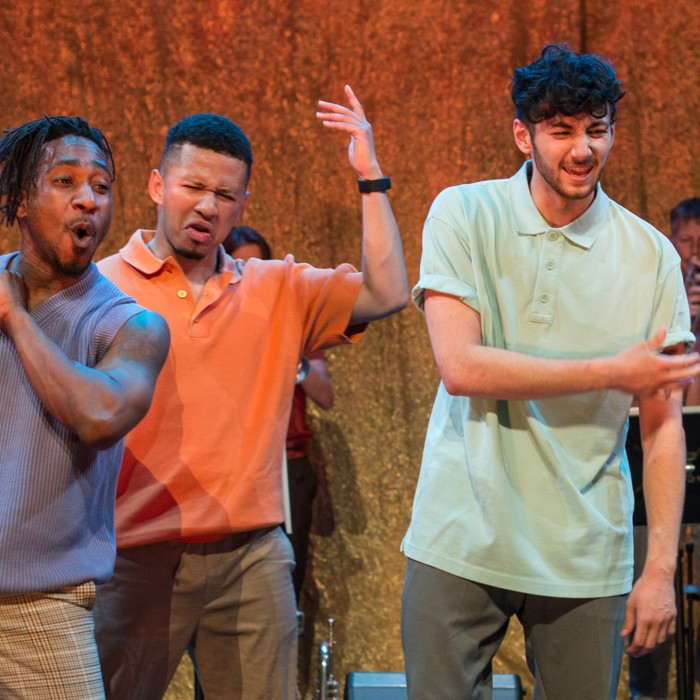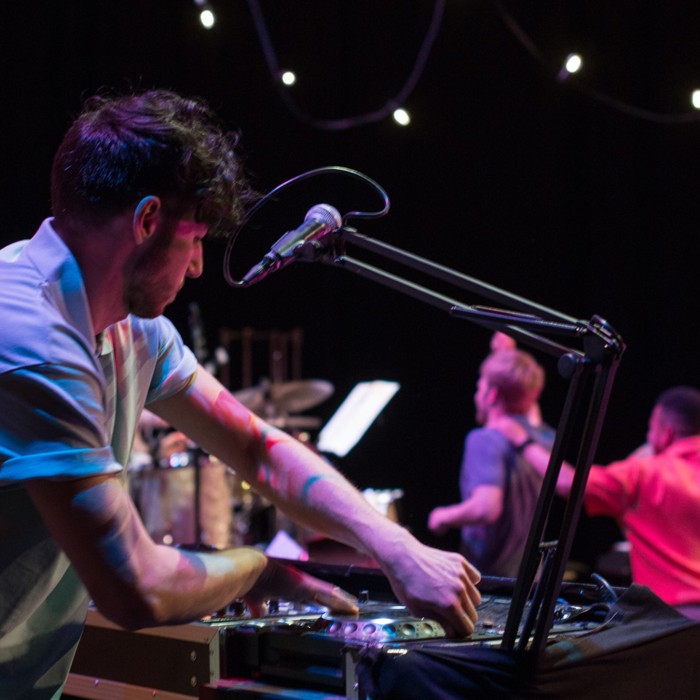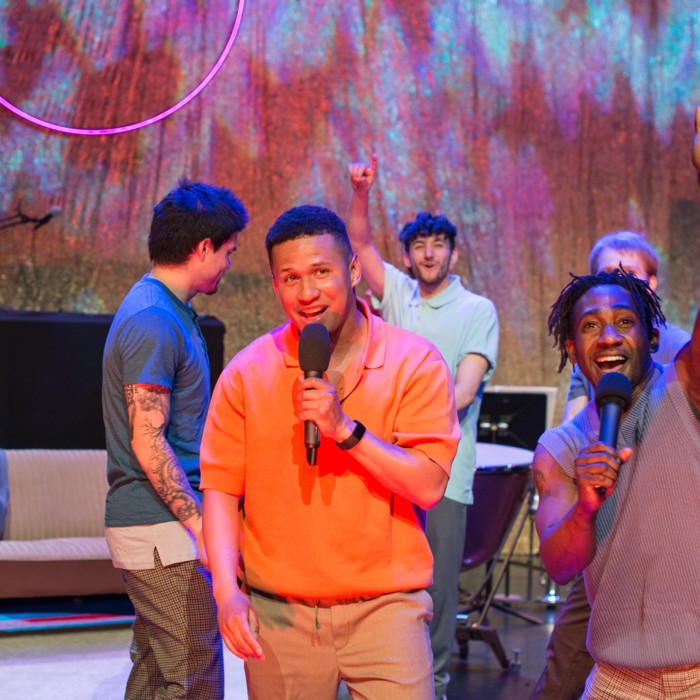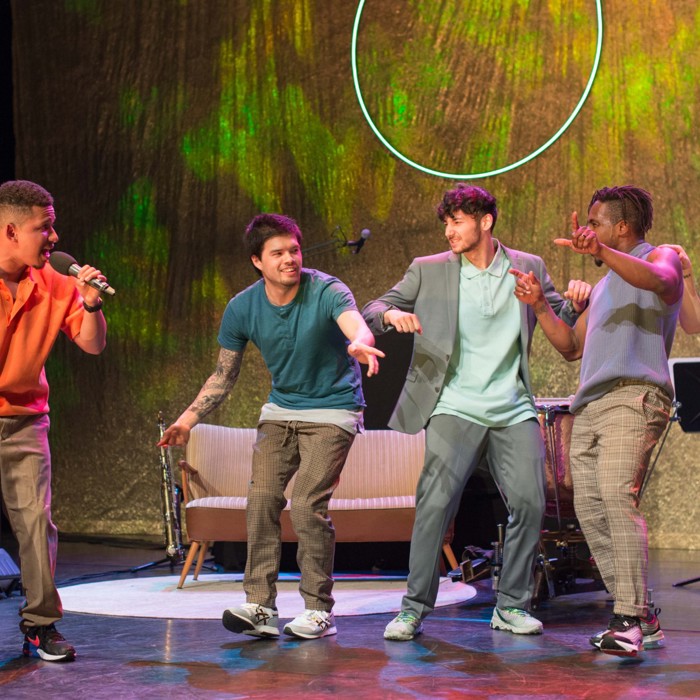 RPhO meets Maas, a crossover between live music and breakdance
MELOMANIAC / XL
By:
Maas Theater and Dance | Rotterdams Philharmonisch Orkest
Age:
XL
Genre:
Theater, Music theater, Dance
De Lieve Vrouw, Amersfoort
Philharmonie Haarlem, Haarlem
Internationaal Theater Amsterdam, Amsterdam
Blijmer Parktheater, Amsterdam
TAQA Theater De Vest, Alkmaar
Schouwburg Concertzaal Tilburg, Tilburg
Melomaniac
Dancers, musicians and a DJ: they challenge one another during an on-stage battle in an attempt to capture the audience's attention. Eventually, they find each other through what really connects them all; their love for music. Music so piercing that you can feel it in your gut, making it impossible not to move to the groove. Of course, it's no coincidence that this is exactly the type of music that one would expect to hear when visiting the Rotterdam Philharmonic Orchestra. Luring each other in to participate in the event, Maas' dancers, an ensemble of horns and strings and a drummer from the orchestra go looking for new ways to dance to old sounds together.
In 2014 the Rotterdam Philharmonic Orchestra and Maas Theatre and Dance (both coming from Rotterdam) found a way to bring the best of their two worlds together. They developed a unique cross-over show that mixed modern breakdance with 150 years of music history. In the years that followed, this successful performance piece would be resumed. Now, director Jolanda Spoel is putting together a new version of the show for a national tour with new dancers, new musicians and a new setlist of both classical and modern music. New and improved! What remains is the unique mix-concept that is guaranteed to provoke a sparkling chemistry between the musicians and the dancers.
EXTRA INFO

EXTRA INFO

EXTRA INFO

EXTRA INFO

EXTRA INFO

EXTRA INFO

EXTRA INFO

EXTRA INFO

EXTRA INFO

EXTRA INFO
Credits
Performancers, dancers:
Akif Dalkiran, Tim Jansen, Remses Rafaela, Gerson Rafael, Ruben Chi
Musicians:
Hadewijch Hofland (viool), Annerien Stuker (viool), Leon van den Berg (altviool), Ricardo Neto (contrabas), Simon Wierenga (trompet), Remko de Jager (trombone), Adriaan Feyaerts (slagwerk).
Arrangers:
Jeroen Geevers, Steven Verhelst
Artistic advice:
Martin Baai, Laura de Jong
Technicians:
Jeroen Melsen, Rens van Dijk
Coproduction:
Rotterdams Philharmonisch Orkest, Maas theater en dans
Jolanda Spoel about Melomaniac
"Seven years ago, the Rotterdam Philharmonic Orchestra asked if I could put together a performance with both dancers from Maas and musicians from the orchestra, and although all these people came from two very different worlds, it instantly clicked. Each group of people had this deep-found respect for the other group's talent and artistry. They really lifted each other up. So for me, being the maker, it was a real joy to be able to put this show together with all of these lovely people. Anyway, things obviously escalated from there as the show now appears in the program every single year. So that's why we have now decided to not only perform this show in Rotterdam, but rather to let the entire country enjoy this very catchy, symbiotic mix of classical and modern art."
7 reacties op MELOMANIAC
We zijn benieuwd wat je van deze voorstelling vond! Laat je het ons weten?
Sophie
"Ik vond het heeeeeel leuk, de dans is cool en de muziek is gaaf. Door de verhalen begreep je heel goed waarom ze zo van hun dans of muziek houden."
Roos van Gool
"Wat word je hier vrolijk van, wat een stel goede musici en dansers, een fantastische combinatie. Een goed medicijn tegen het COVID gewauwel. Gisteren vrijdag 19 november 2021 gezien."
Maaike
"Prachtige muziek en dans en persoonlijke verhalen. Ik heb erg genoten en de kinderen (12) ook."
Bernd
"Fantastische avond gehad! Thanx"
Annemarie
"De kinderen (beide 11) gaven deze voorstelling een 10. Ik vond zo tof, dat ik niet weet hoe ik het moet omschrijven; het was stoer, ontroerend, grappig, supercreatief en muzikaal."
Renate
"Gisteravond de voorstelling in De Lieve Vrouw gezien en enorm genoten!!!! "