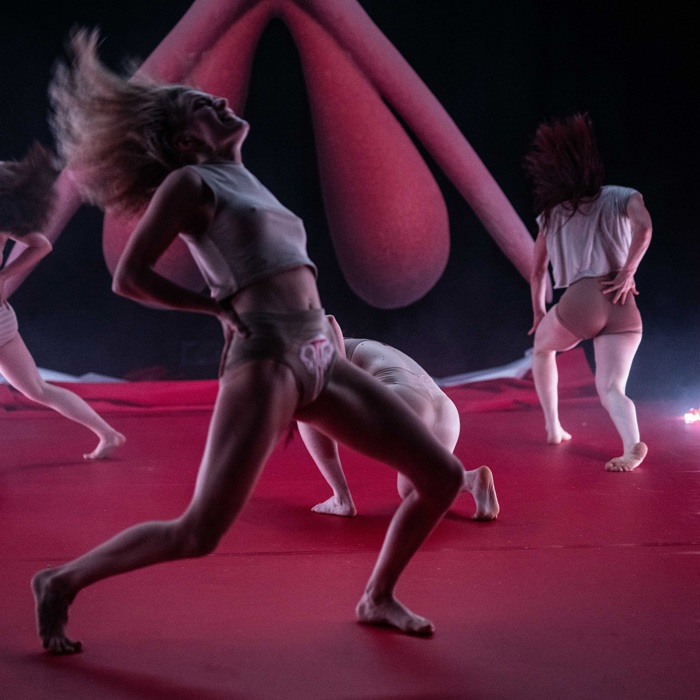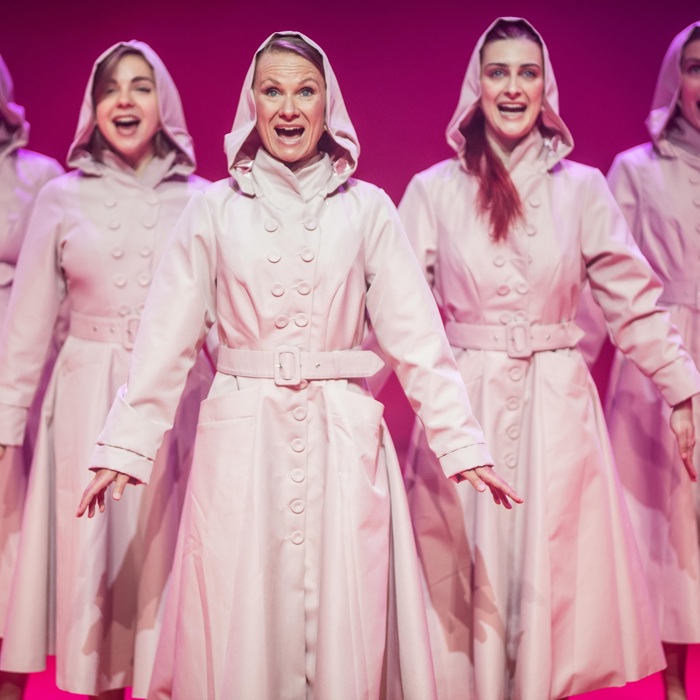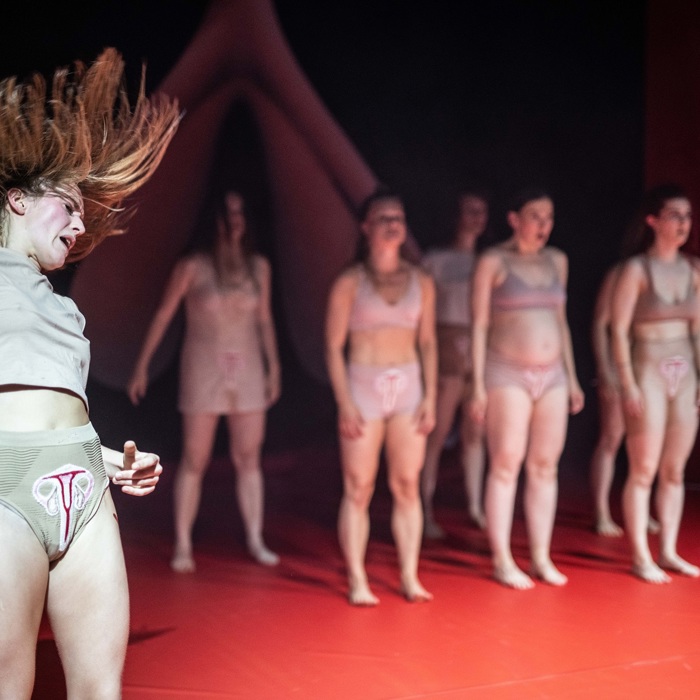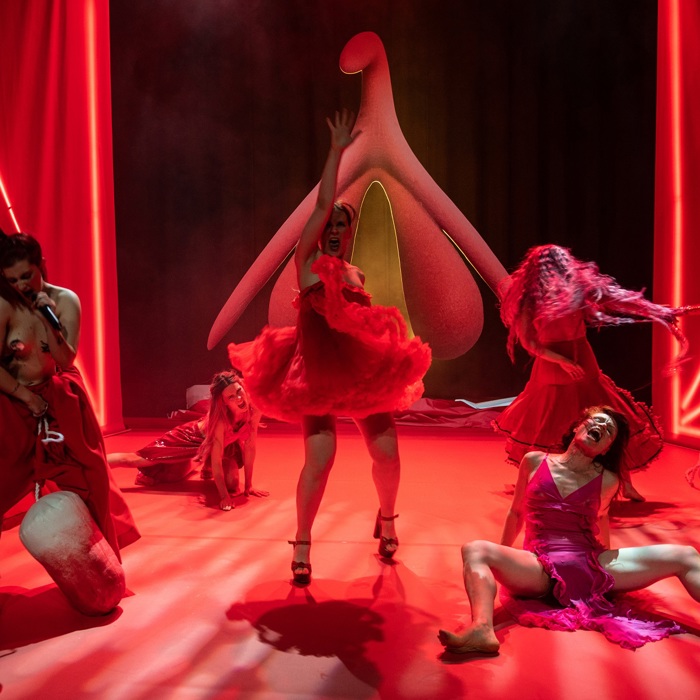 A tribute to where we all came from
PINK PORTAL / XL
By:
Cecilia Moisio
Age:
XL
Genre:
Dance, Physical theater
Call me by my name. Why don't you call me by my name?
Cherry
Cookie
Candy
Lady flower
Cupcake power
Cute little thingy
Love button
Wingy
PINK PORTAL is a tribute to where we all came from. An informative, funny but evenly emotional performance about the female body. From her first menstruation to her menopause. An all-female cast of women of different ages reflects on the control, criticism, worship and censorship that she has had to endure for centuries.
PINK PORTAL is the next step in the line of activistic performances by choreographer and theater maker Cecilia Moisio. The performance is designed to break taboos surrounding the female body and  sexuality and is a statement about where women find themselves in society anno 2022.
Er zijn nog geen reacties op PINK PORTAL
We zijn benieuwd wat je van deze voorstelling vond! Laat je het ons weten?