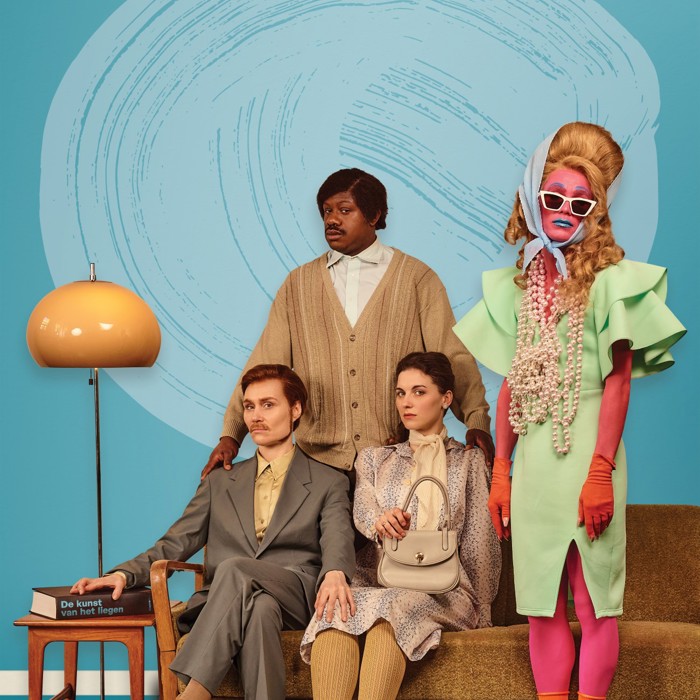 Pinocchio Effect
Language No Problem
By:
Maas theater and dance & Scapino Ballet Rotterdam
Genre:
Dance, Theater
Theater aan de Schie, Schiedam
Castellum Theater, Alphen a/d Rijn
Theater Rotterdam Schouwburg, Rotterdam
Theater Rotterdam Schouwburg, Rotterdam
Theater Rotterdam Schouwburg, Rotterdam
Theater Rotterdam Schouwburg, Rotterdam
Theater Rotterdam Schouwburg, Rotterdam
Theater Rotterdam Schouwburg, Rotterdam
Theater Rotterdam Schouwburg, Rotterdam
Theater Rotterdam Schouwburg, Rotterdam
Parktheater Eindhoven, Eindhoven
Parktheater Eindhoven, Eindhoven
Internationaal Theater Amsterdam, Amsterdam
Schouwburg De Lawei, Drachten
Stadsschouwburg Haarlem, Haarlem
Stadsschouwburg Haarlem, Haarlem
Schouwburg Concertzaal Tilburg, Tilburg
Stadsschouwburg Utrecht, Utrecht
Parkstad Limburg Theaters, Kerkrade
TAQA Theater De Vest, Alkmaar
Stadsschouwburg Nijmegen, Nijmegen
Theater aan de Parade, Den Bosch
Theater aan de Parade, Den Bosch
Pinocchio Effect
Pinocchio Effect is a family performance for everyone between the ages of 10 to 110 full of humor and seriousness about something we all do: lie. Why do we actually lie, and about what? Pinocchio Effect is an exciting collaboration between theatre maker Cecilia Moisio, Maas theater and dance and Scapino Ballet Rotterdam. Both parents and children lie to each other, but often we also lie to ourselves. Most of the time these are white lies, but sometimes deceitful ones. And while some lie without reservation, others are left feeling guilty. Even online we often pretend to be different than we are. Where does this urge to lie come from anyway?
With dance that cannot tell lies, theatre, live video and blunt performances, Pinocchio Effect is a show that tackles serious subjects in a humorous way. The dancers all live together as one family in a house full of secret rooms. The family members try to manipulate each other or escape reality. Slowly their lies and truths come to light and reveal their true nature. Brace yourself for the absolute worst show in the world!

Pinocchio effect = When we lie, the tissue in our nose swells causing it to itch. You can often catch people when they quickly touch their noses after a lie.
EXTRA INFO

EXTRA INFO

EXTRA INFO

EXTRA INFO

EXTRA INFO

EXTRA INFO

EXTRA INFO

EXTRA INFO

EXTRA INFO

EXTRA INFO
Cecilia Moisio about Pinocchio Effect
"With Pinocchio Effect I want to show that even though we think we don't lie, it's actually human behavior that everybody shows. I want to discuss the effects of lying. For example, how lies of parents can have a big impact on the social-emotional development of children. I also want to discuss the moral question: what is a good lie and what is a bad one? Why shouldn't we lie? Is there something like 'lying too much', as when your whole identity is made up? Social media influencers earn money with the perfect image; everything looks polished. But can a lie also be something positive, something beautiful?"
Credits
Concept, choreography, director:
Performance:
Dalma Doman, Daphne van Dooren, Lennart Huysentruyt, Gwen Langenberg, Yulia Kalinchenko, Serano Pinas, Katarzyna Sitarz
Co-production:
Maas theater en dans & Scapino Ballet Rotterdam
Er zijn nog geen reacties op Pinocchio Effect
We zijn benieuwd wat je van deze voorstelling vond! Laat je het ons weten?