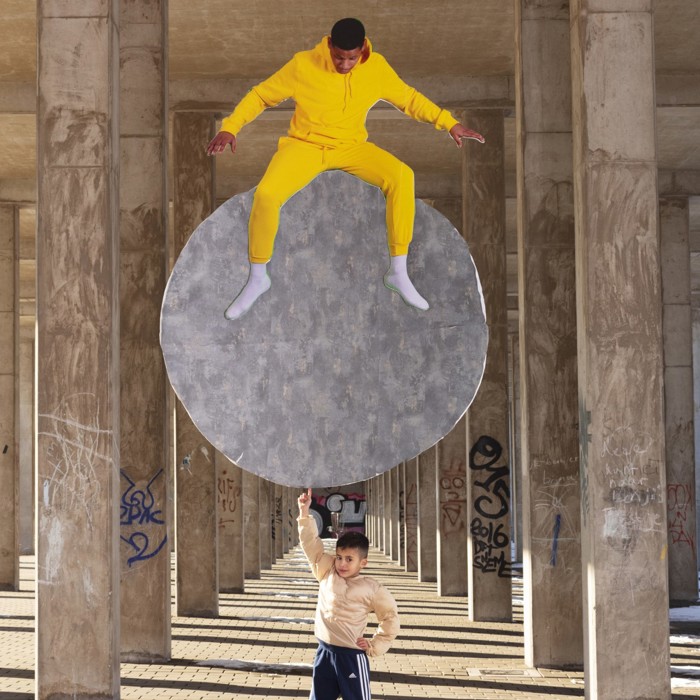 Exciting live game for the entire family
THE BIG SAVE YOUR BUTT SHOW / 6+
By:
Maas Theater and Dance
Age:
6+
Genre:
Theater
Theater De Krakeling, Amsterdam
Theater De Krakeling, Amsterdam
Autumn break
Festival De Betovering
Schouwburg Hengelo, Hengelo
Stadsschouwburg Utrecht, Utrecht
Theaters Tilburg, Tilburg
De Koninklijke Schouwburg, The Hague
Theater De Krakeling, Amsterdam
Theater De Krakeling, Amsterdam
Stadsschouwburg Groningen, Groningen
Theater aan het Vrijthof, Maastricht
Leidse Schouwburg, Leiden
Deventer Schouwburg, Deventer
The big save your butt show
In The Big Save Your Butt Show, 5 guys step into the arena. Of course, only one of them can emerge as the winner in this nerve-wracking race of 3 rounds. Imagine watching a reality gameshow, but it's all happening in realtime and right in front of your eyes. Are these men really as tough as they look? Or are they going to break under pressure? And would they be strong enough to accept their loss?
The Big Save Your Butt Show can best be described as a mashup between 'X Factor', 'Holland's Got Talent', 'Expedition Robinson', 'The 1, 2, 3 Show' and 'Jackass', but made for an audience aged 6+. It's a show full of people acting tough about sensitive subjects, and is performed by the same ensemble of actors that participated in Geerlings' PetPet production, which had a successful run of 5 years on tour.
Director René Geerlings previously made another main-stage play for the ages of 6+ called 'Teacher's Ballet'. Press: "A glamorous main-stage play full of laughs" (Trouw), "Overwhelming allround theater" (Scènes), "Uplifting songs give this show wings" (NRC).
Extra info

Extra info

Extra info

Extra info

Extra info

Extra info

Extra info

Extra info

Extra info

Extra info
Credits
Performance:
Milan Boele van Hensbroek, Erwin Boschmans, Dionisio Matias, Sacha Muller, Manon Nieuweboer, Felix Schellekens