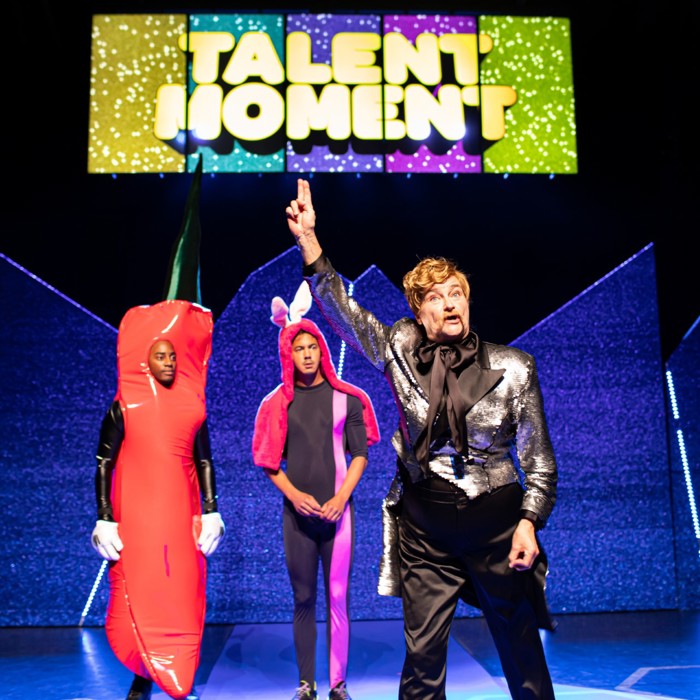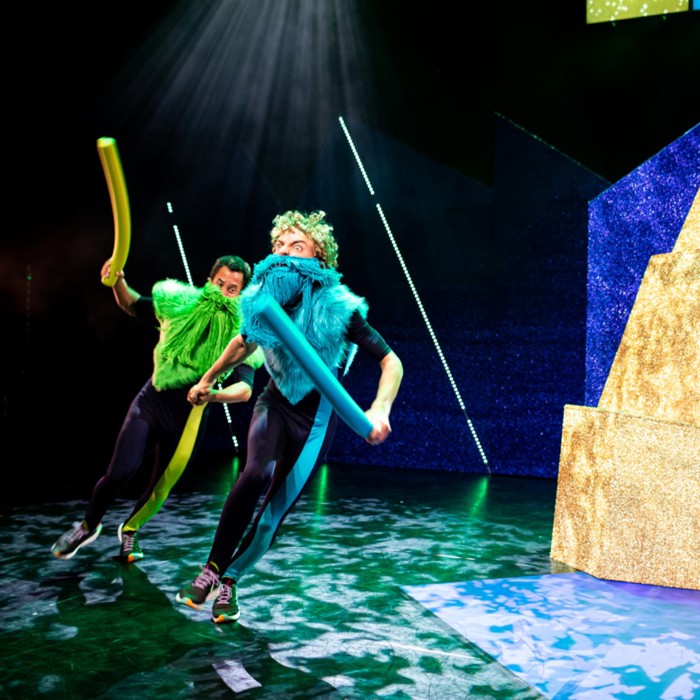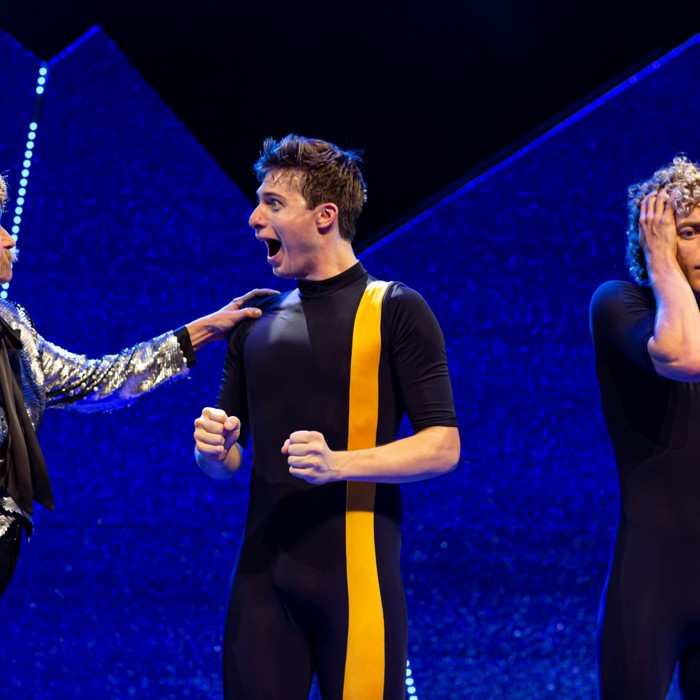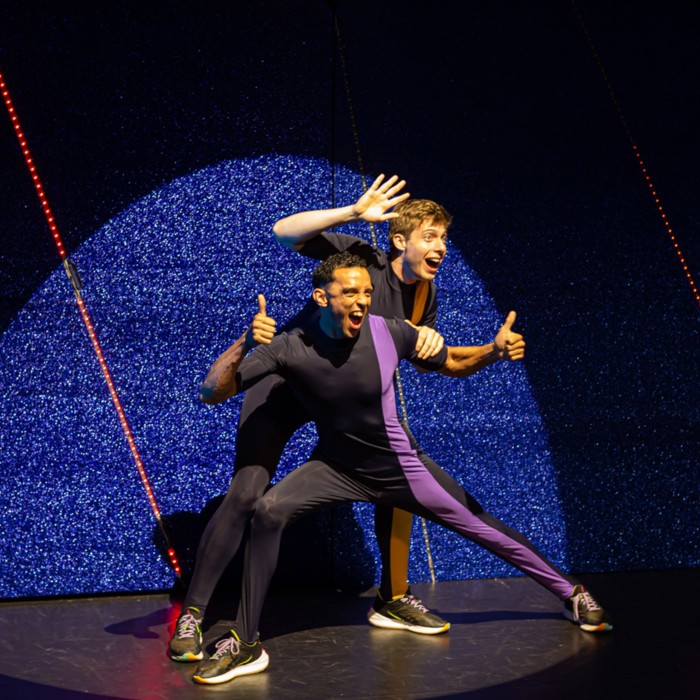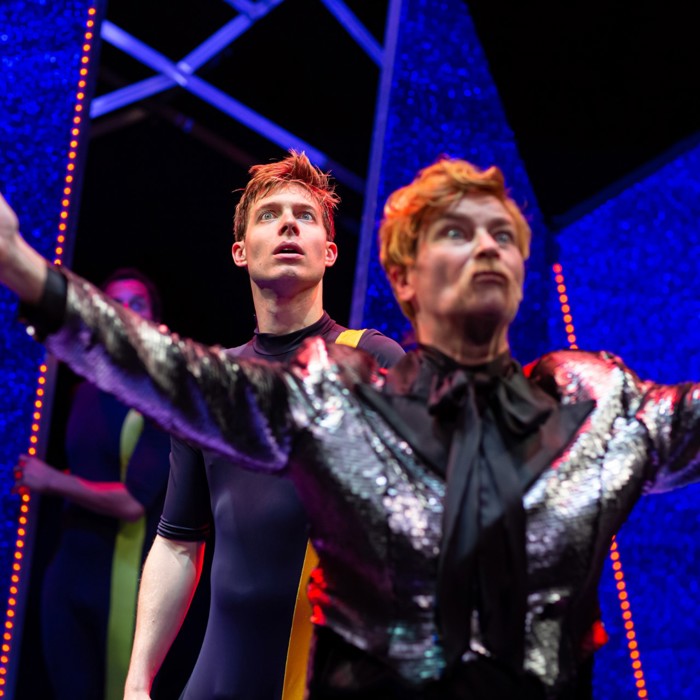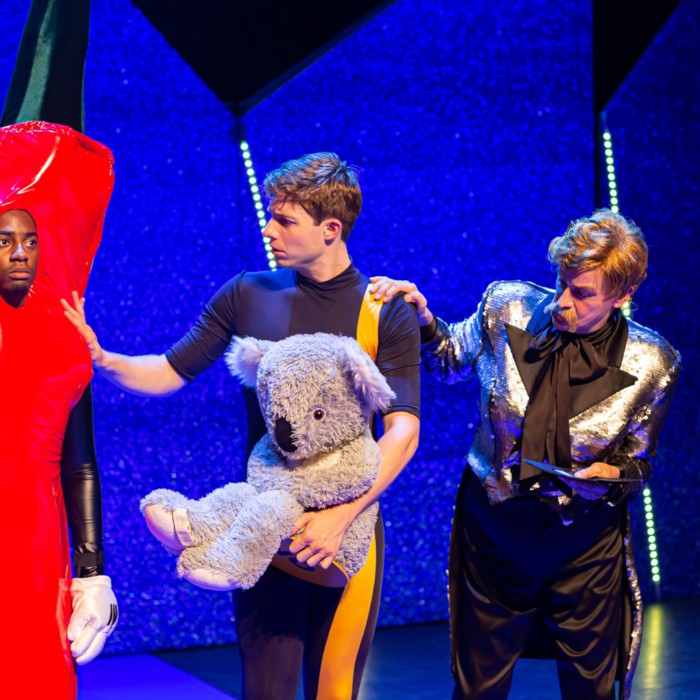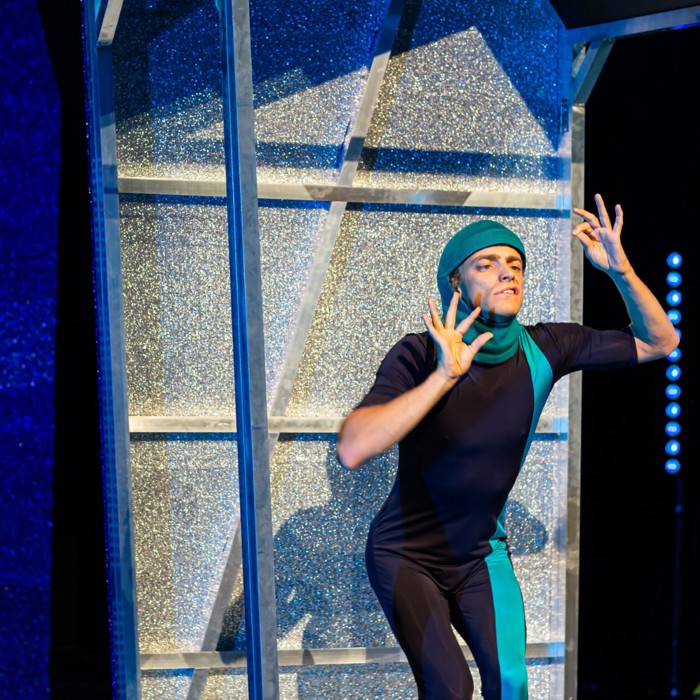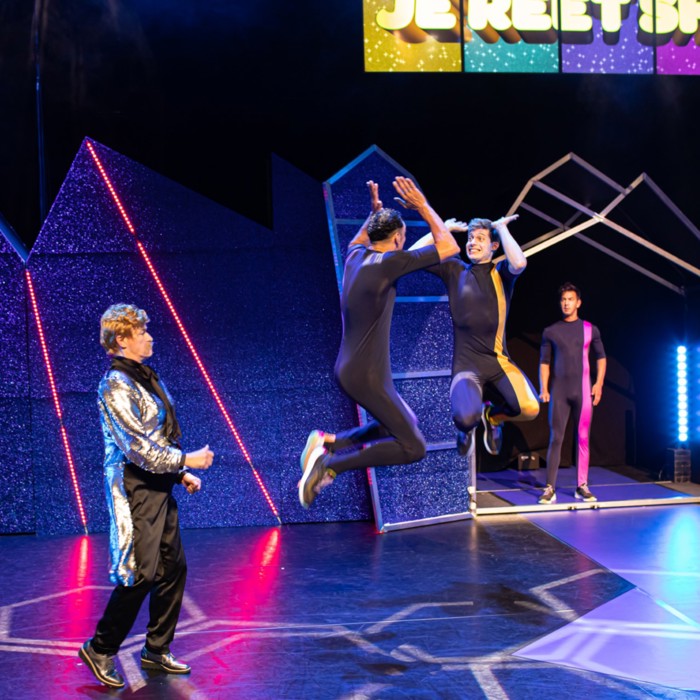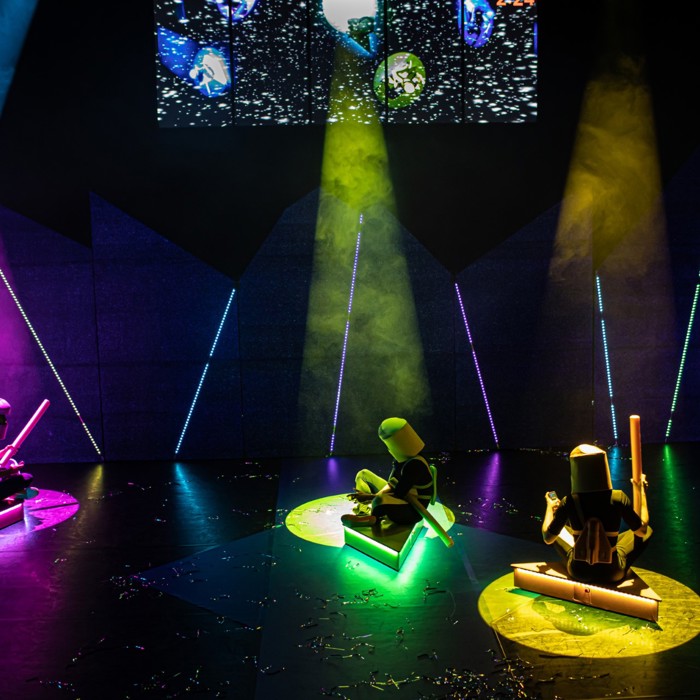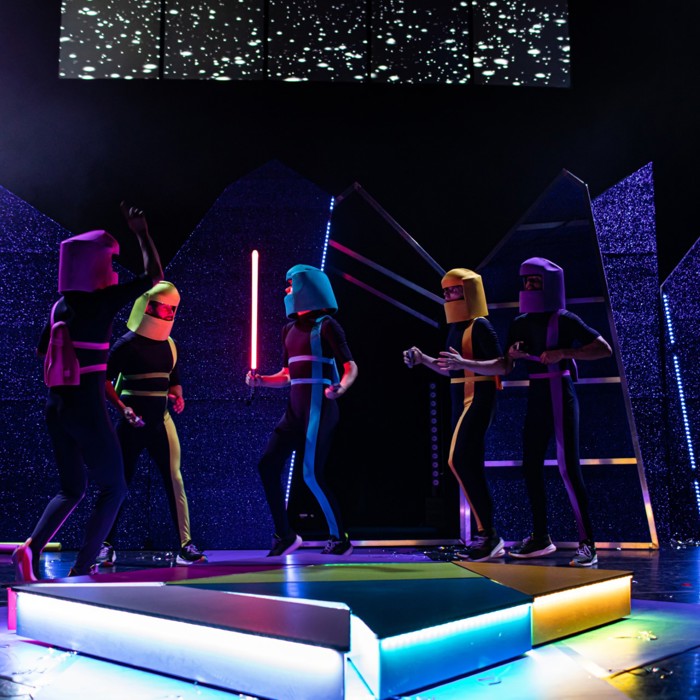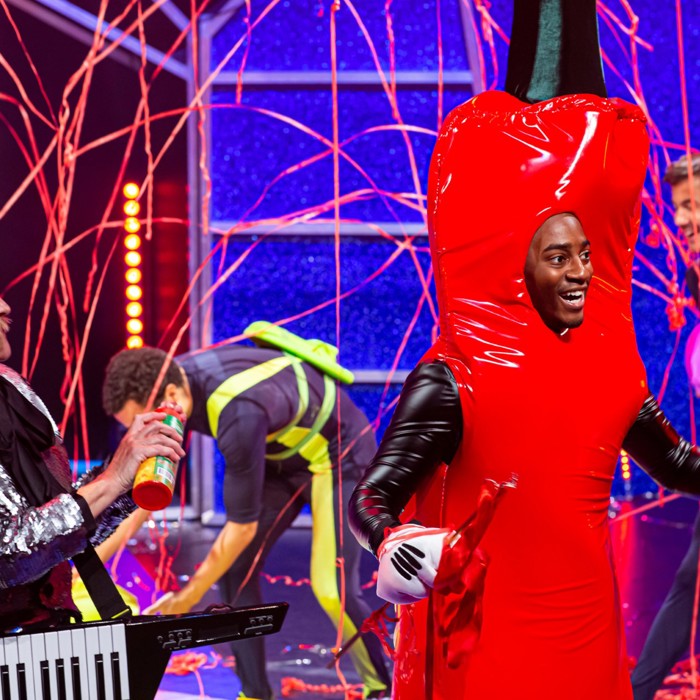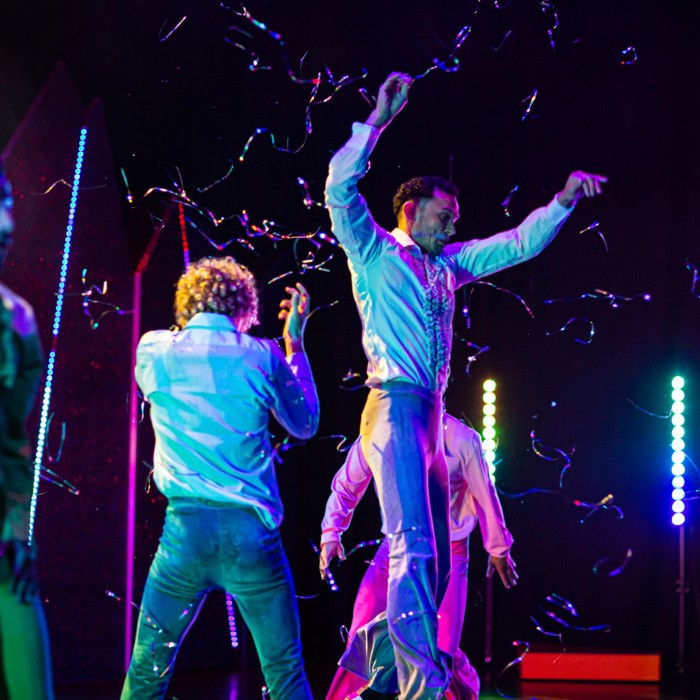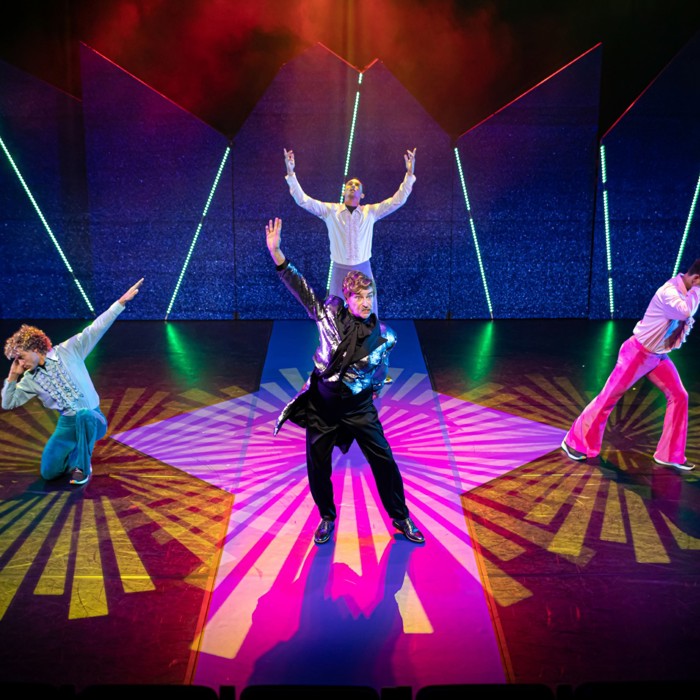 Exciting live game for the entire family
THE BIG SAVE YOUR BUTT SHOW / 6+
By:
Maas Theater and Dance
Age:
6+
Genre:
Theater
Theater De Krakeling, Amsterdam
Theater De Krakeling, Amsterdam
Autumn break
Festival De Betovering
Theater Dakota, Den Haag
Schouwburg Hengelo, Hengelo
Stadsschouwburg Utrecht, Utrecht
Schouwburg Concertzaal Tilburg, Tilburg
De Koninklijke Schouwburg, The Hague
Theater De Krakeling, Amsterdam
Theater De Krakeling, Amsterdam
Stadsschouwburg Groningen, Groningen
Theater aan het Vrijthof, Maastricht
Leidse Schouwburg, Leiden
Deventer Schouwburg, Deventer
The big save your butt show
In The Big Save Your Butt Show, 5 guys step into the arena. Of course, only one of them can emerge as the winner in this nerve-wracking race of 3 rounds. Imagine watching a reality gameshow, but it's all happening in realtime and right in front of your eyes. Are these men really as tough as they look? Or are they going to break under pressure? And would they be strong enough to accept their loss?
The Big Save Your Butt Show can best be described as a mashup between 'X Factor', 'Holland's Got Talent', 'Expedition Robinson', 'The 1, 2, 3 Show' and 'Jackass', but made for an audience aged 6+. It's a show full of people acting tough about sensitive subjects, and is performed by the same ensemble of actors that participated in Geerlings' PetPet production, which had a successful run of 5 years on tour.
Director René Geerlings previously made another main-stage play for the ages of 6+ called 'Teacher's Ballet'. Press: "A glamorous main-stage play full of laughs" (Trouw), "Overwhelming allround theater" (Scènes), "Uplifting songs give this show wings" (NRC).
Extra info

Extra info

Extra info

Extra info

Extra info

Extra info

Extra info

Extra info

Extra info

Extra info
Credits
Performance:
Milan Boele van Hensbroek, Erwin Boschmans, Dionisio Matias, Sacha Muller, Manon Nieuweboer, Felix Schellekens
Technicians:
Peter Raaijmakers, Frans Baudoin, Klim Nelissen
10 reacties op THE BIG SAVE YOUR BUTT SHOW
We zijn benieuwd wat je van deze voorstelling vond! Laat je het ons weten?
Nathalie
"Met 3 kids van 11 en 12 geweest. Ze vonden het ge-wel-dig. En wij als ouders ook. Hilarisch, creatief, heerlijk cynisch, lekker tempo en wat een uithoudingsvermogen moeten de acteurs hebben! Topsport deze voorstelling."
Stach
"Hallo allemaal,
Ik ben alleen niet heel tevreden met wie er heeft gewonnen met de grote red je reet show.
Maar de rest is Zoooooooooooooooooo tooooooooooooooooooooooooop!
En elke o daarvan is 10 keer zo top!
Groetjes Stach"
Marijke
"Ben vandaag met man en drie dochters (6, 8, 9 jr) geweest. Het hele gezin heeft gelachen en genoten. Heerlijke ontspanning!"
Alicia
"Wij hebben deze al gezien in de Kunstmin in Dordrecht en tjonge wat was het leuk! Mijn zesjarige zoon heeft het er nog over. Dus misschien komen we nog wel een keertje 😁"
Gerdine
"Super voorstelling! Ik zeg gaan!"
Ronia
"Wat hebben wij gelachen in Den Bosch. Aanrader!"
Marlies Vermeulen
"Wat een hilarische show!! Ik heb in tijden niet zo lang met een grote glimlach op mijn gezicht naar iets gekeken. Komisch, heerlijk acteerwerk, verrassend, vernieuwend, herkenbaar, creatief, verhelderend. Mijn kinderen van 7 en 9 vonden het ook helemaal geweldig! Knap om een voorstelling te maken die voor zowel jong als oud zo leuk is. Vanochtend bij het opstaan moest ik meteen weer aan de show van gisteren denken. Dat gebeurt mij maar weinig. Hier moet iedereen naartoe! Krijg je geen spijt van."
Patrick
"Ik ben samen met mijn zoon van 8jr naar de grote red je reet show geweest. Wat een leuke voorstelling, wij hebben beide erg genoten. Zeker een aanrader om deze show te bezoeken"
Sacha
"Wij waren vanmiddag bij De grote red je reet show: we hebben ons geen moment verveeld. Het was top!"
Chantal
"Briljante show! Twee glunderende kinderen naast mij de hele voorstelling! Dikke chapeau vooral voor de quizmaster! Heerlijke stem, bewegingen en cynisme!!!"