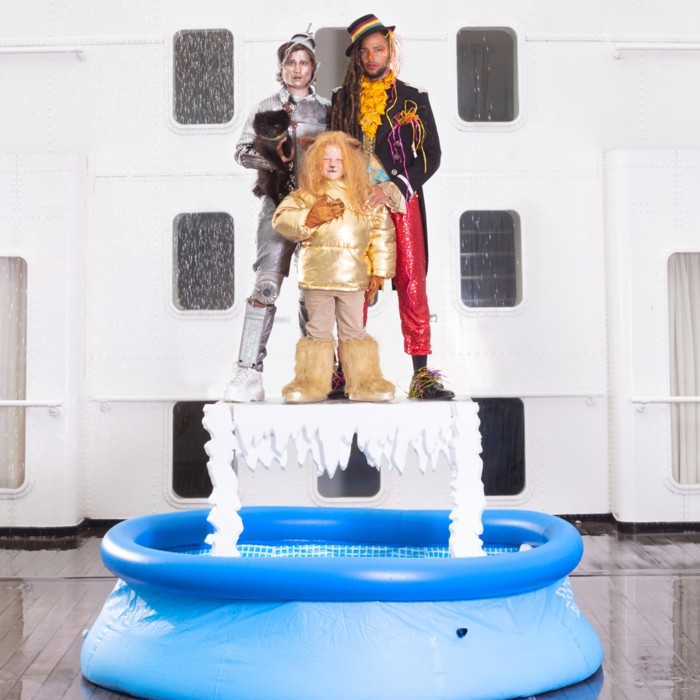 The Ozard of Wiz / 9+
By:
Maas Theater and Dance / ROSE Stories
Age:
9+
Genre:
Theater, Music
The Ozard of Wiz
What if you don't feel at home in your own house, with your own family, in your own city and country? When you don't belong because you're not the boy everyone was hoping for. Because supposedly you aren't man enough. You wish yourself away and through a cosmic intervention you are lifted by a storm and end up in a world far beyond the rainbow.
I feel like a feather in a toolbox.
I wish I could surf through my life without questions.
Obviously be present, just like everyone else.
But that's not the case, I have to pay attention.
Don't wave, don't laugh, don't yell when I recognize someone.
Play with cars, a football and swords.
Don't get excited, because then all the alarm bells will go off.
Mainly have a bored look, just like everyone else.
Wearing a tough, angry boy's veil.
Incognito.
Actually, move as little as possible.
 If only a tornado would lift me up and take me far away from here.
extra info

extra info

extra info

extra info

extra info

extra info

extra info

extra info

extra info

extra info
Credits
Performance:
Ayrton Fraenk, Romy Rockx, Reinier van Harten, Art Srisayam, Danijel Petrovic, Marie-Léa Morales, Laurien Riha
Costumes:
MAISON the FAUX (Joris Suk)
Co-production:
Maas Theater and Dance & ROSE Stories
1 reactie op The Ozard of Wiz
We zijn benieuwd wat je van deze voorstelling vond! Laat je het ons weten?
Inez Derksen
"Dit lijkt me echt een voorstelling om naar uit te kijken. De persoonlijke motivatie van regisseur René om dit te willen maken, raakt!"