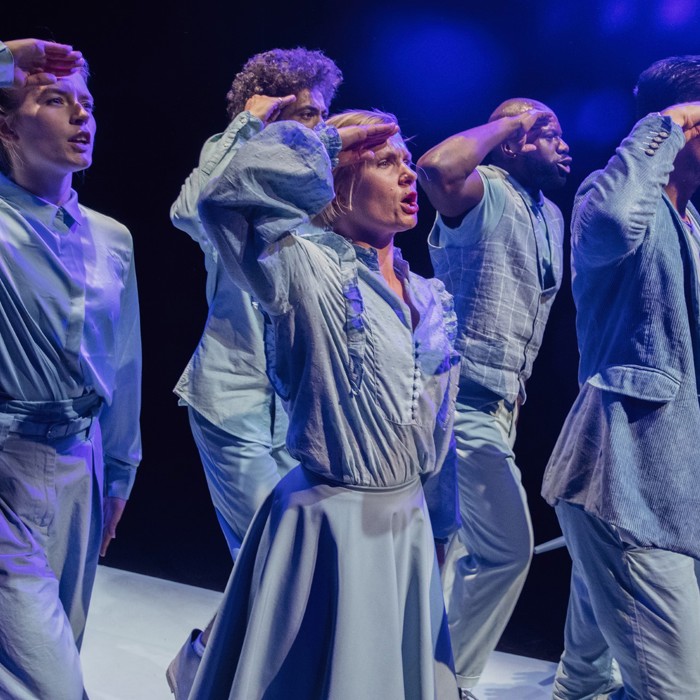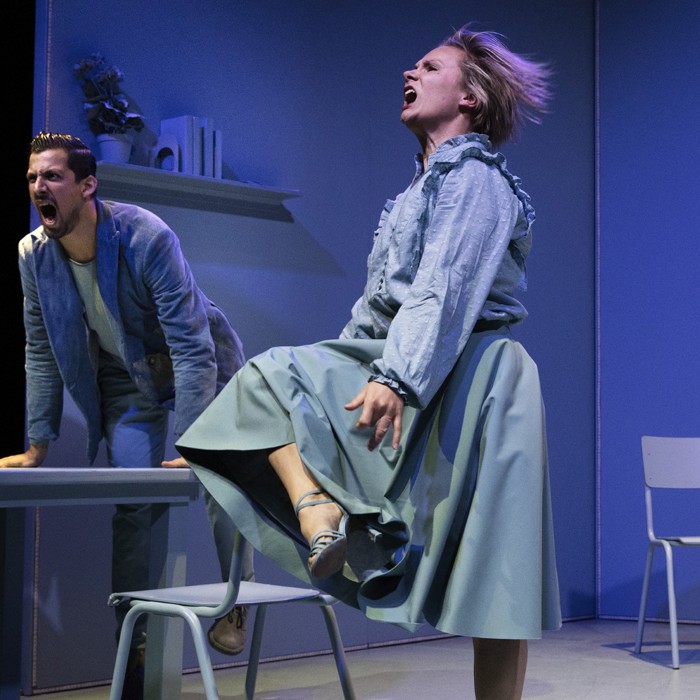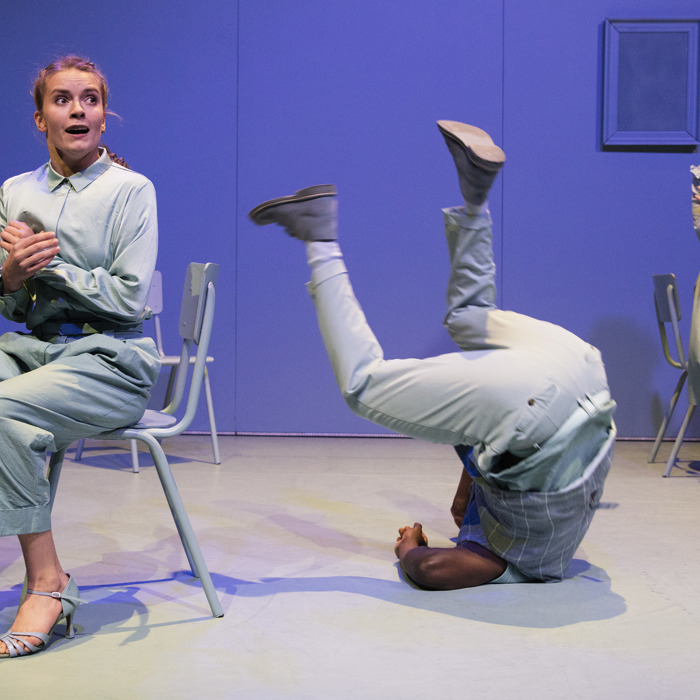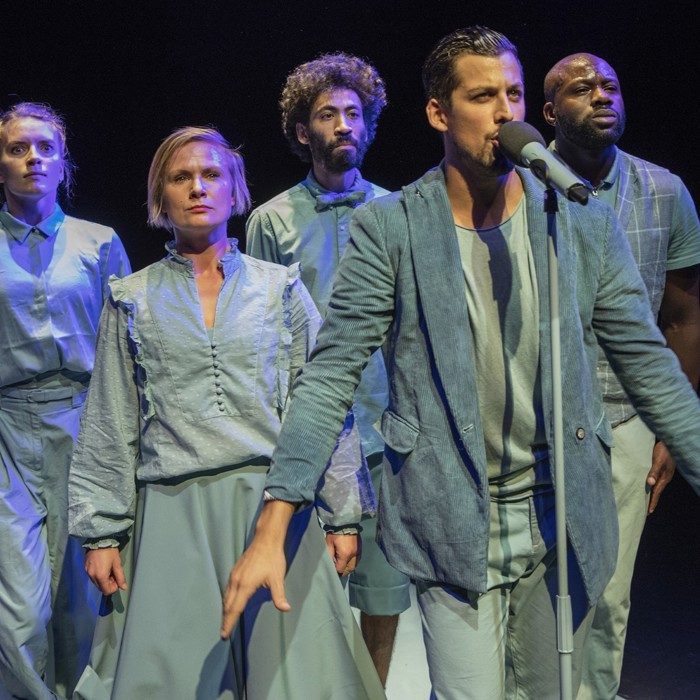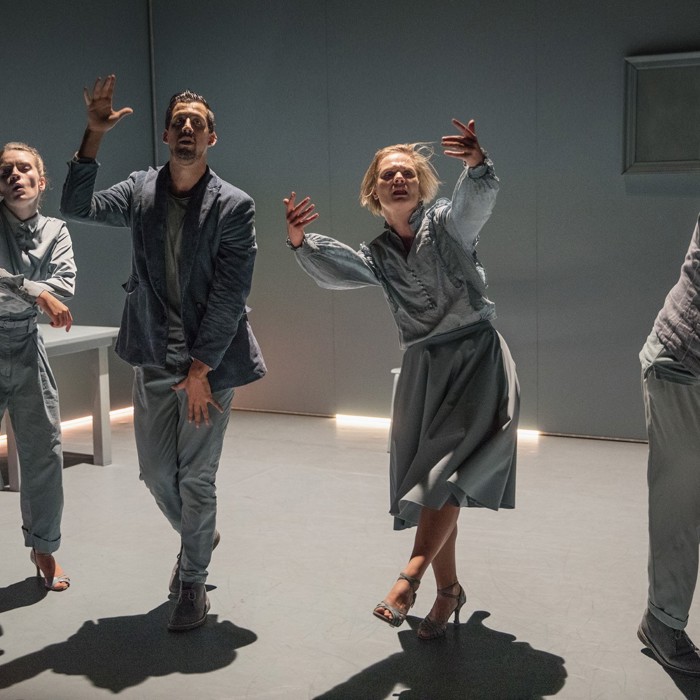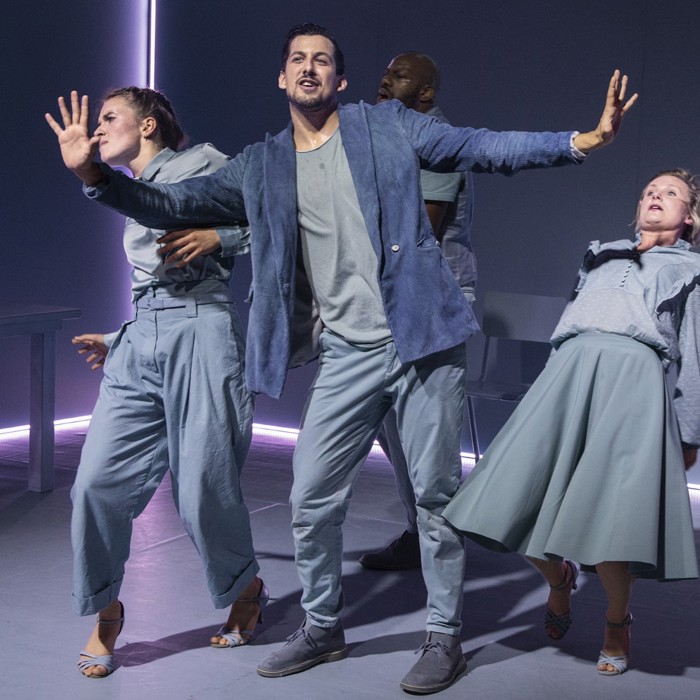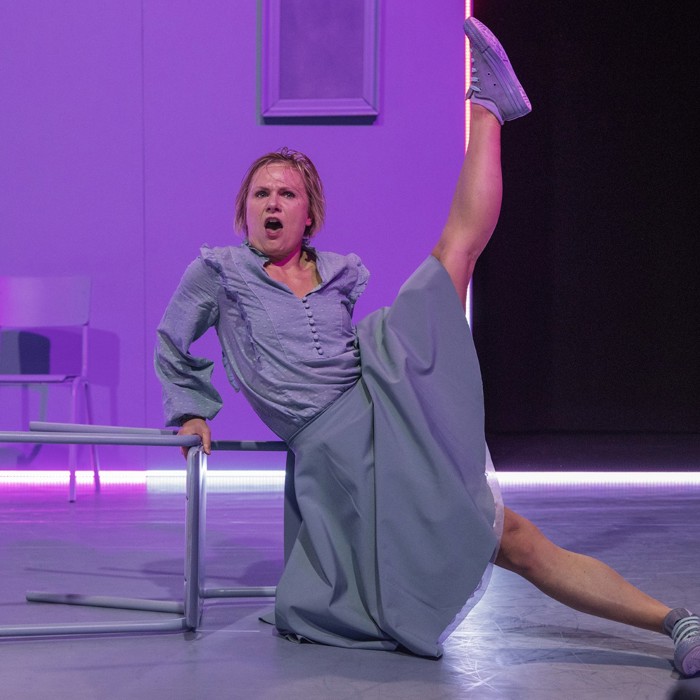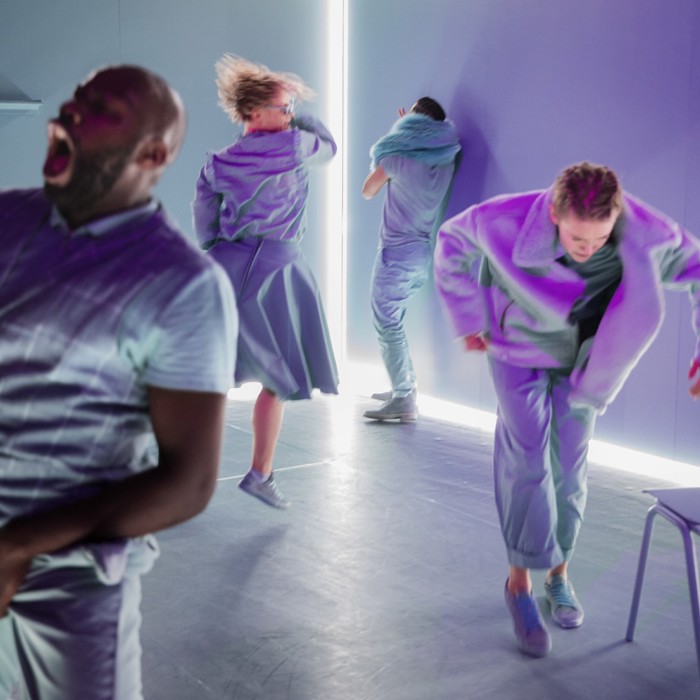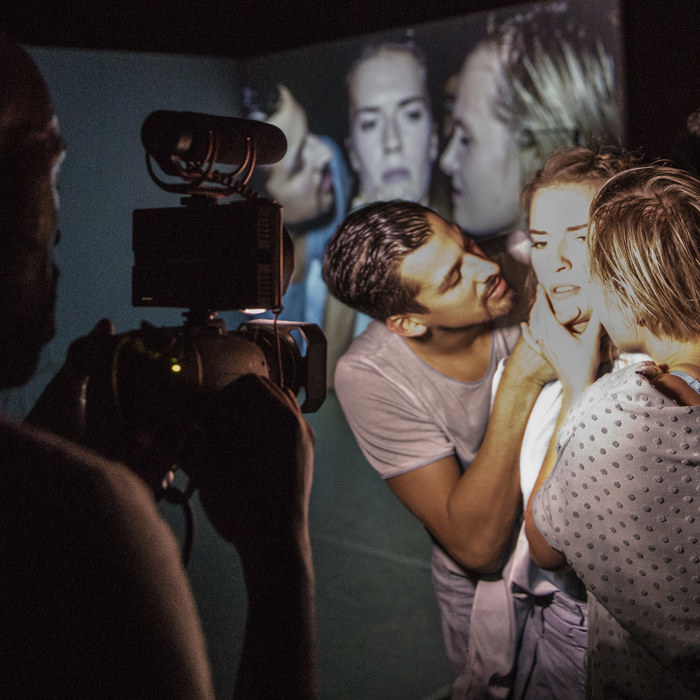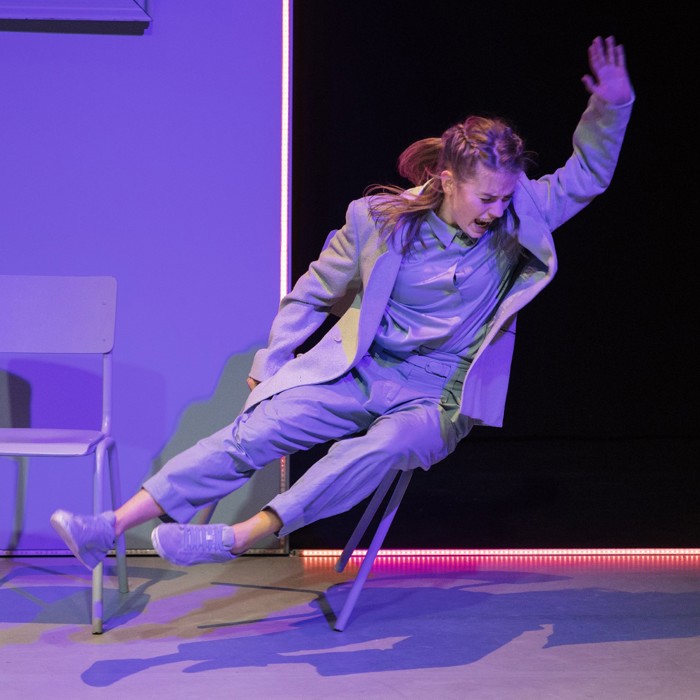 An ode to failing gloriously
Victory / XL
By:
Maas Theater and Dance
Age:
XL
Genre:
Dance, Theater
Victory
Getting dumped, being rejected… or burning your toast. Life is full of minor and major failures. Yet the world around us seems to know mainly winners and surprisingly few losers. We learn how to shine bright and score, but not how to gloriously fail.
In Victory, Cecilia Moisio elaborates on this proposition and transform typical characteristics of failure into movement: comical or even desperately painful. Four dancers and one musician make mistakes that become bigger, better or even virtuosic. Can we fall, get back up and shed our shame? Can we celebrate failure?

Cecilia Moisio about Victory
"Failure is a huge taboo, especially among adolescents. I want to create a performance for them with both humour and seriousness, to show that they are not the only ones to feel like they aren't good enough and feel ashamed. How can you turn something that may seem like a failure into something beautiful? I want to analyse the topic, not shy away from its painful side and celebrate human errors."
extra info

extra info

extra info

extra info

extra info

extra info

extra info

extra info

extra info

extra info
Practical Information
Location::
small to medium large venue
Performance area:
10 m b x 10 m d x 4,5 m h
Credits
Concept, choreography, direction:
With:
Yulia Kalinchenko, Kiyan Khoshoie, Serano Pinas, Katarzyna Sitarz en Marlon Penn (live muziek). Understudies: Shannon Andrea Belotti, Catarina Ribeiro, Tijmen Teunissen
Execution scenography:
Diana Roos, Dorine van IJsseldijk
Artistic assistant / repetitor:
In collaboration with:
Hit Me Productions, Stichting Cecilia Moisio
Photography:
Roosmarijn Knijnenburg (campaign image), Phile Deprez (scene image)
Video:
Thomas Bos (teaser), Paul Sixta (trailer)
Er zijn nog geen reacties op Victory
We zijn benieuwd wat je van deze voorstelling vond! Laat je het ons weten?