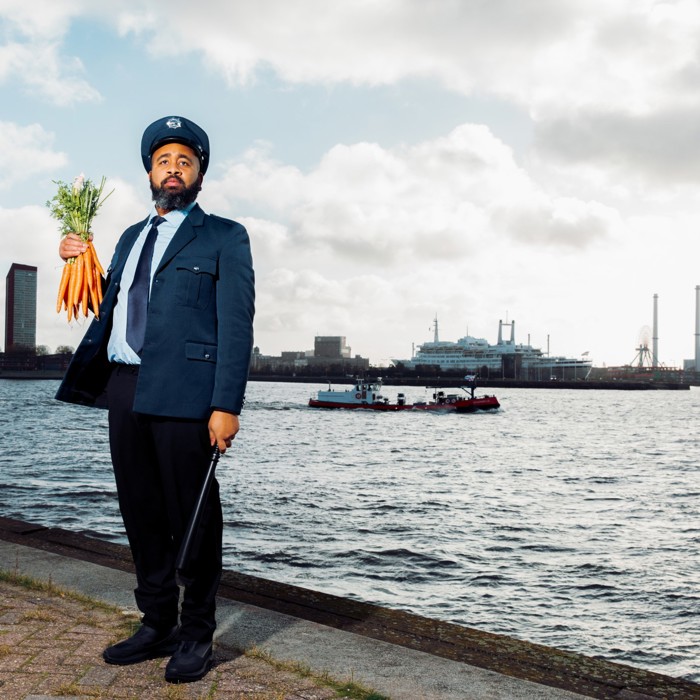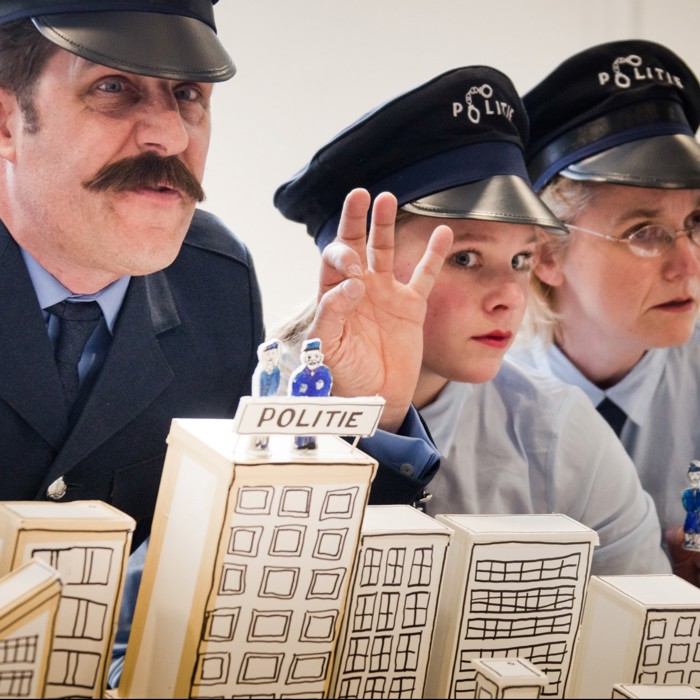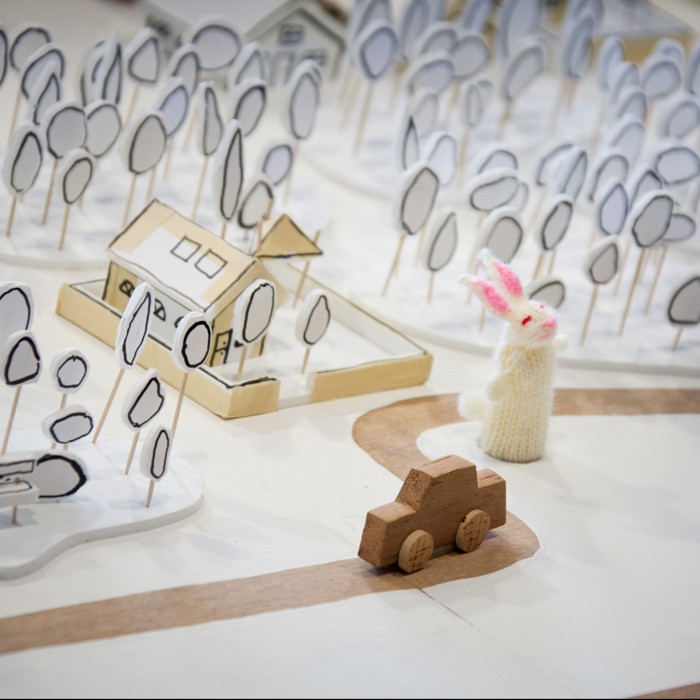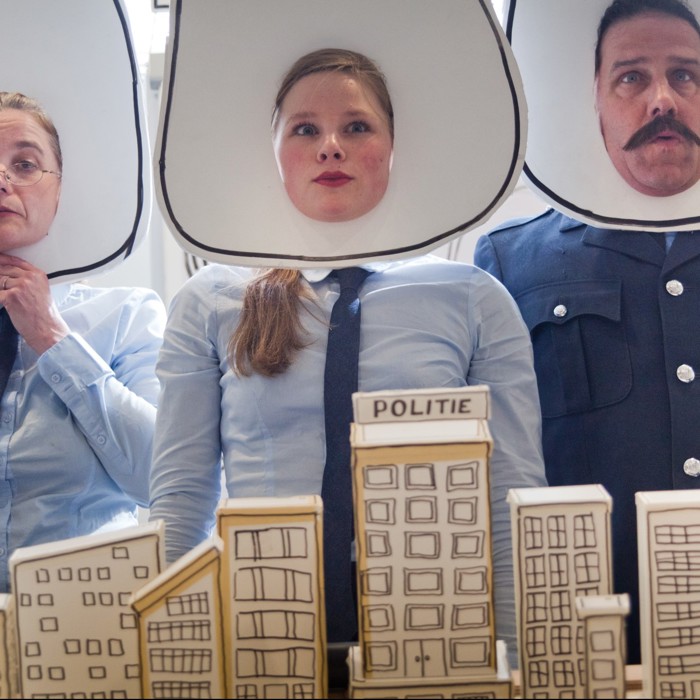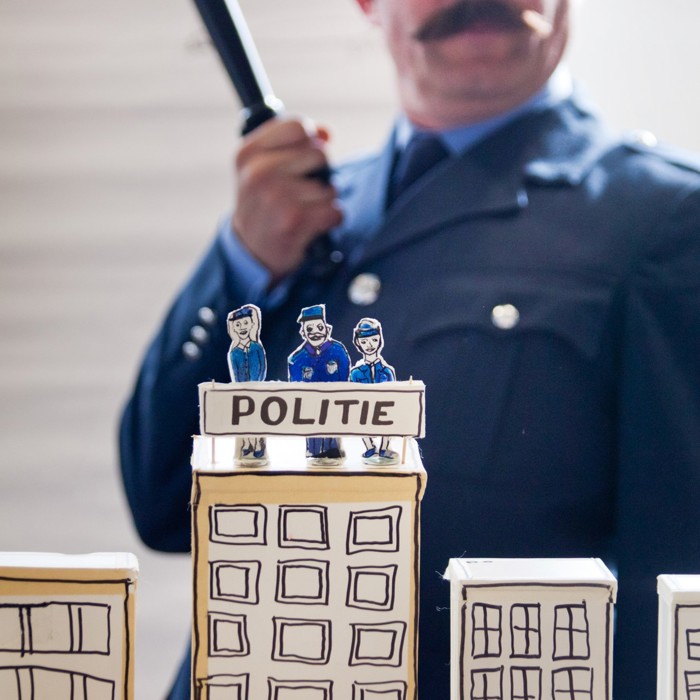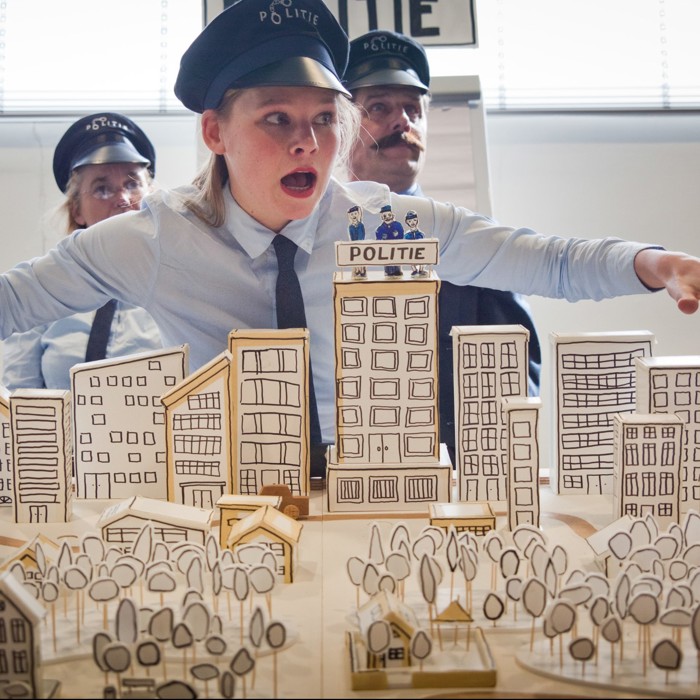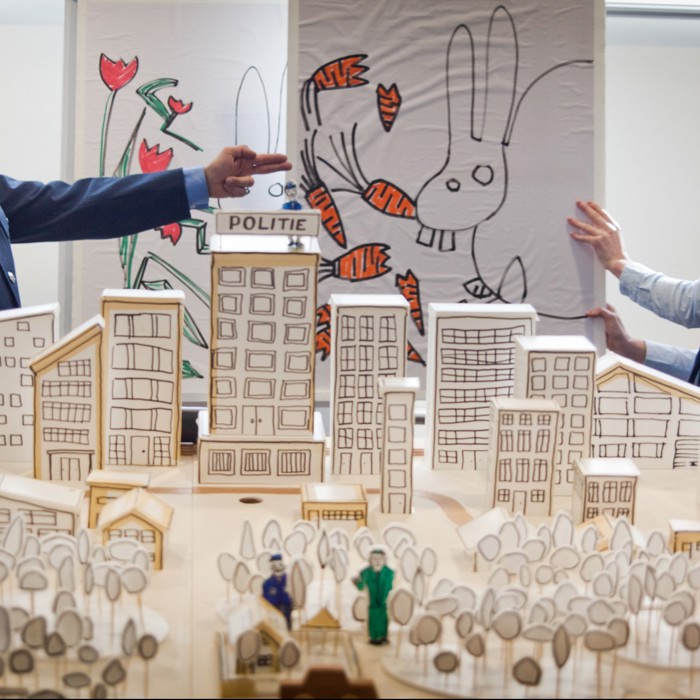 Miniaturized theater for toddlers
Wanted: Rabbit / 3+
By:
Maas theatre and dance
Age:
3+
Genre:
Theater
Wanted: Rabbit
In Wanted: Rabbit three police officers go looking for a bunny who has broken out of jail. Rabbits, as you may have noticed, do not play by the rules. They dig holes without applying for a permit, eat carrots that they haven't paid for, leave droppings in the street, and, in spite of their big ears, never listen. A police hunt for the bunny ensues, and the fugitive starts popping up as a finger puppet in every corner of the miniature city. It eventually becomes apparent that the city has been taken over by rabbits. Even the police chief starts to grow rabbit ears! Will you help us to solve this case?
Director René Geerlings about Wanted: Rabbit
"When they asked me to make something for 3+ I thought 'How can I get toddlers to sit still?' When I was that age I was crazy about policemen. So I figured it should be CSI Miami for 3 year olds. I also wanted to play around with scale, the physical size of things, so that the target group could for once get the feeling that they were big instead of small. That's where the idea of the miniature stage set comes from."
extra info

extra info

extra info

extra info

extra info

extra info

extra info

extra info

extra info

extra info
Credits
Performance:
Anne Fé de Boer, Saskia Driessen, Roos Hoogland, Niek van der Horst, Koen Kreulen, Lotte Rischen, Sus Verbruggen
Directing advise:
Dorien Folkers, Moniek Merkx
Photography:
Moon Saris and René den Engelsman
Er zijn nog geen reacties op Wanted: Rabbit
We zijn benieuwd wat je van deze voorstelling vond! Laat je het ons weten?