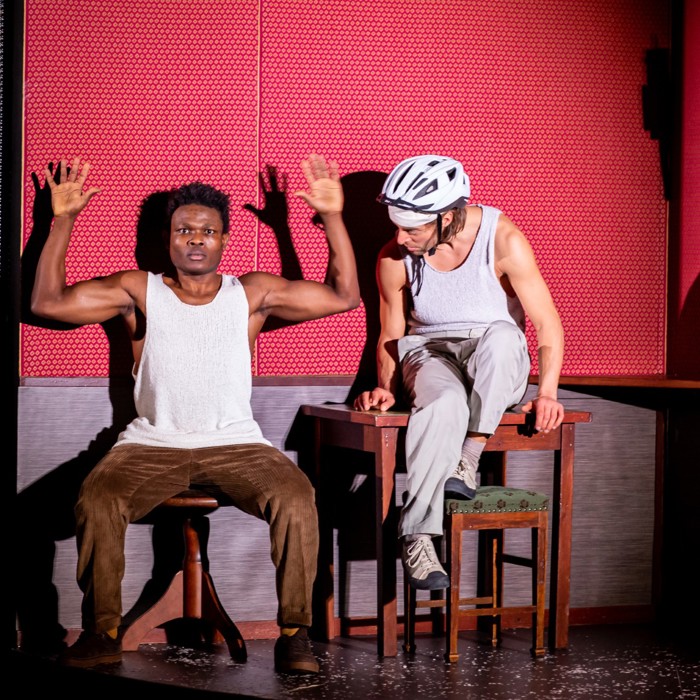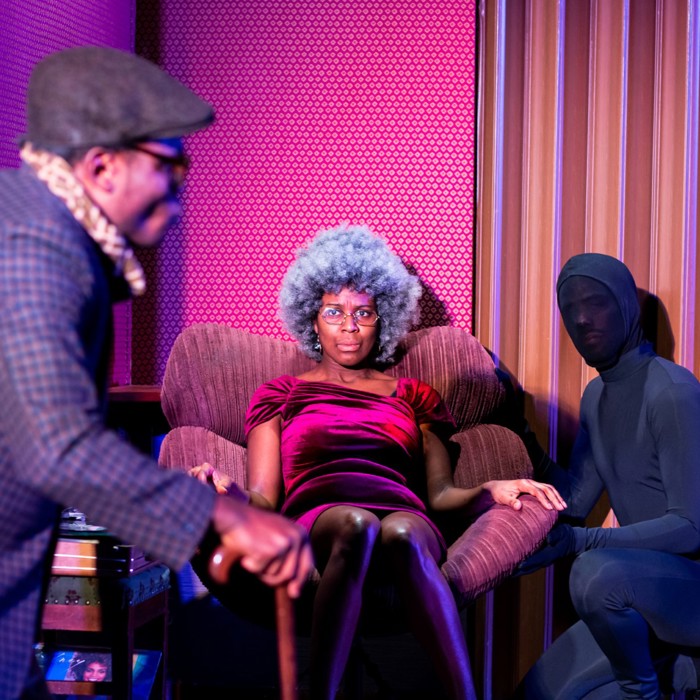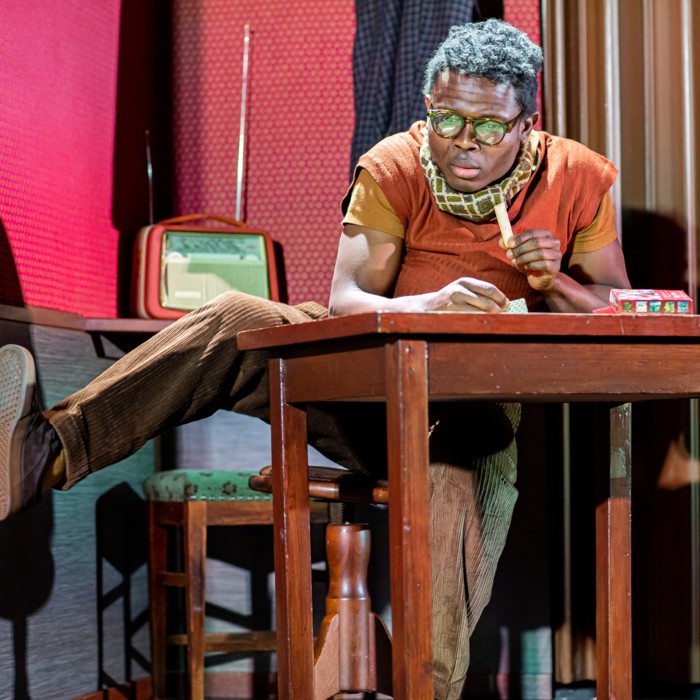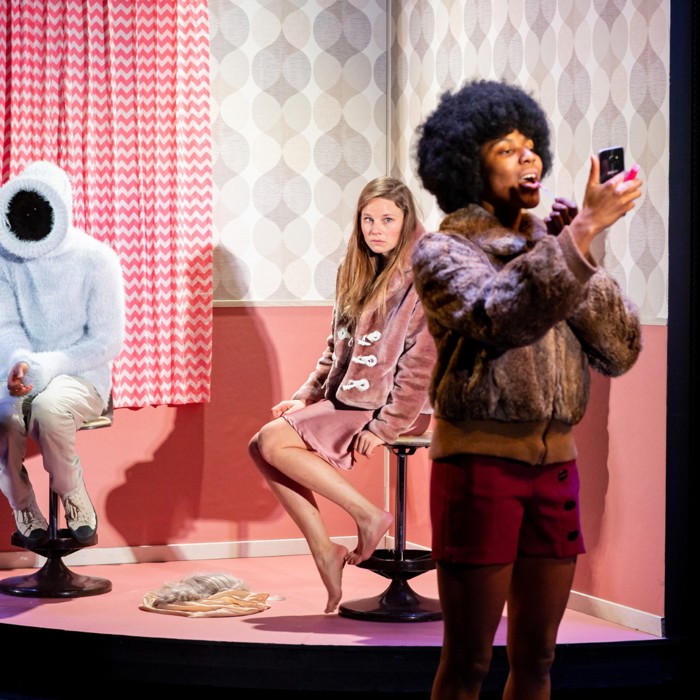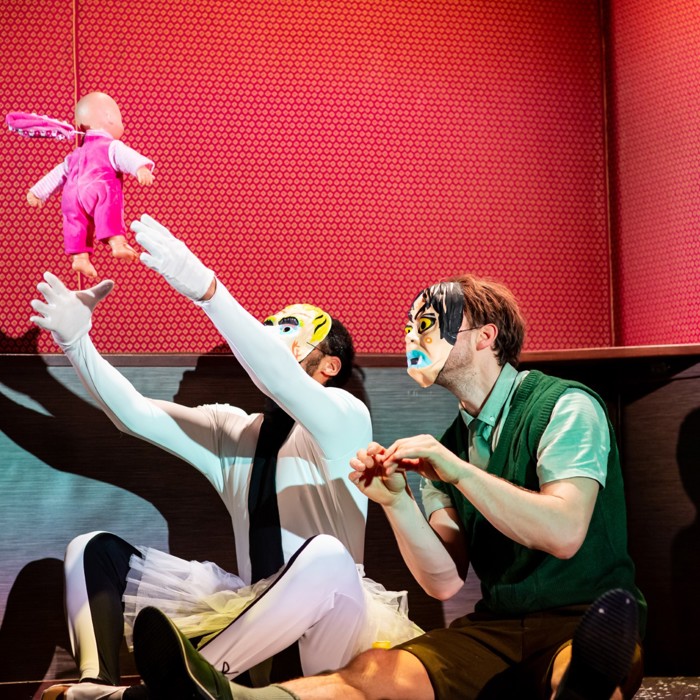 For dreamers and outsiders
Not here right now / 8-108
By:
Maas Theatre and Dance
Age:
8-108
Genre:
Physical theater
Parktheater Eindhoven, Eindhoven
Verkadefabriek, Den Bosch
Stadsschouwburg Utrecht, Utrecht
Theater De Krakeling, Amsterdam
Theater De Krakeling, Amsterdam
Not here right now
Sometimes I feel like I don't want to be here, just for a moment. Give me a camouflage outfit, a coat that makes me invisible, or a hole in the ground through which I can disappear into a new world. A world with fire and special forces. A world in which I'm a hero without having to do anything at all. I don't want to be a shining profile or part of a complex social network. I just want to play in a world of secrets in which I'm an avatar, a being of perfection that understands it all. Someone who saves the world (or, if need be, a chained princess) in an instant. So please, leave me alone. Give me some time. Let me sleep, just for however long it takes until I'm ready to dazzle you with my acts of heroism. Please… have some patience.
Not here right now is about the pressure that young people can feel to have to please, to keep on being brighter, stronger and better than they feel inside. The desire to play videogames, to find escape in glitz and glamour, or to just stay off the radar, can grow large. So when the outside world keeps knocking at your door, sometimes you just don't feel like opening it. The performance takes place in the waiting room of life, the only place where there's peace. The only place where you simply understand the rules.
EXTRA INFO

EXTRA INFO

EXTRA INFO

EXTRA INFO

EXTRA INFO

EXTRA INFO

EXTRA INFO

EXTRA INFO

EXTRA INFO

EXTRA INFO
Credits
Performance:
Sue-Ann Bel, Ayrton Fraenk, Hali Neto, Freek Nieuwdorp, Jurriën Remkes, Lotte Rischen, Jasper Koopmans
Children:
Maantje Piet, Miles, Yara, Wolf, Sohailly, Junez
Photo's:
Kamerich & Budwilowitz (scene photography), Noa Verhofstad (campagne image)
Video:
Huub Laurens (trailer), Thomas Bos (teaser)
2 reacties op Not here right now
We zijn benieuwd wat je van deze voorstelling vond! Laat je het ons weten?
Darryl Mosmans
"Wat een super leuke voorstelling met hele goede en leuke spelers! Ik ben heel blij dat ik geweest ben😍"
Elise
"Hele leuke voorstelling! Zelf zit ik ook op theater les en het was ook heel leerzaam om naar de kijken! Ik vond alle spelers mega goed!"