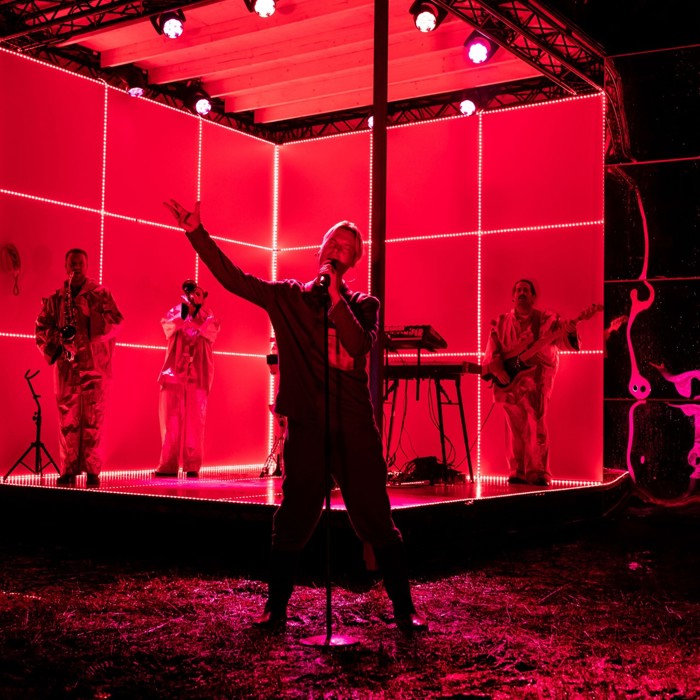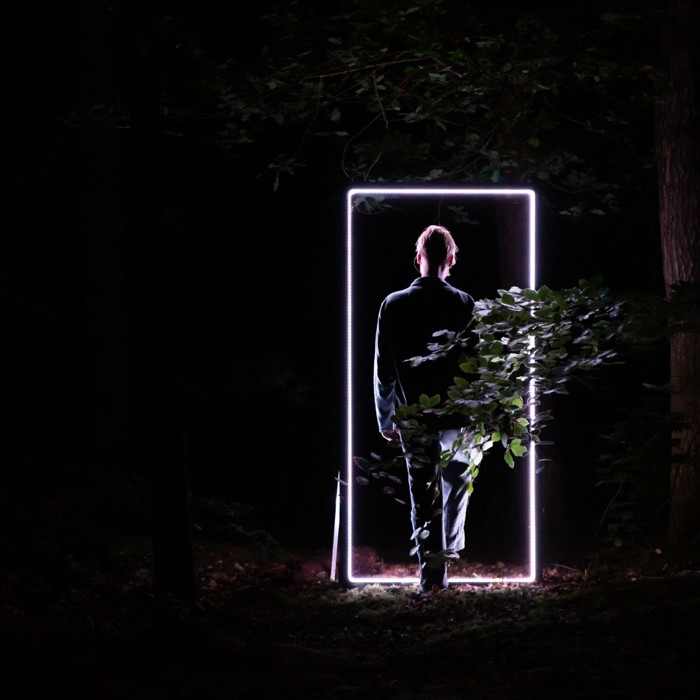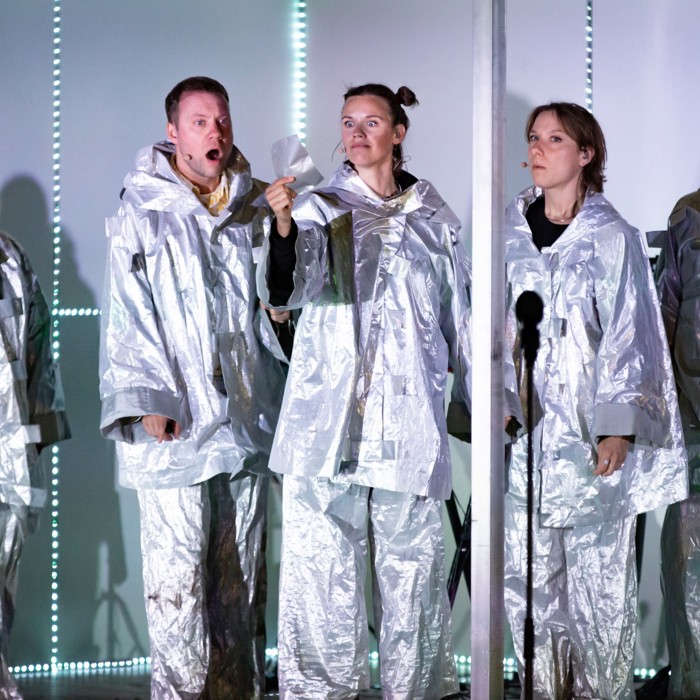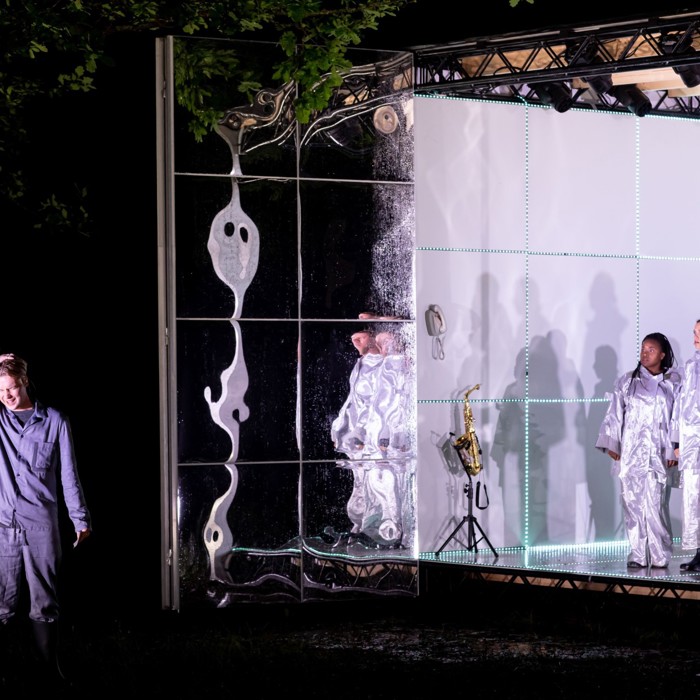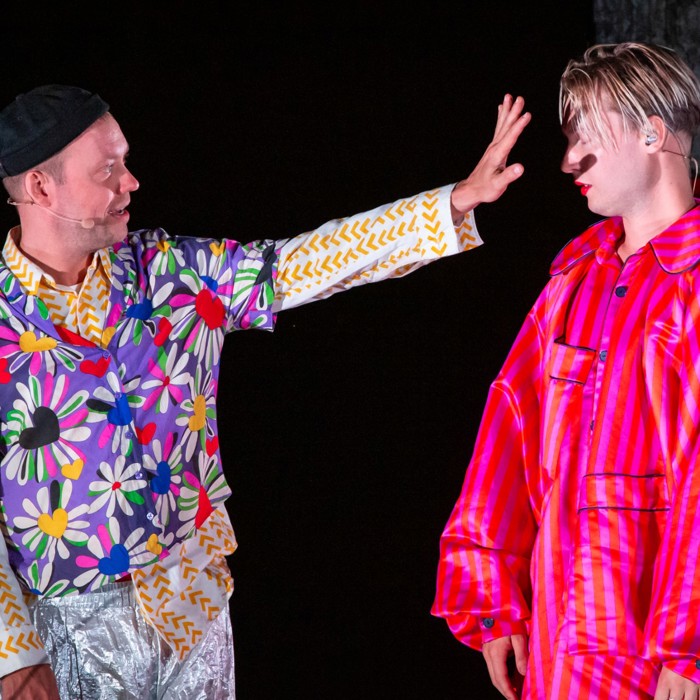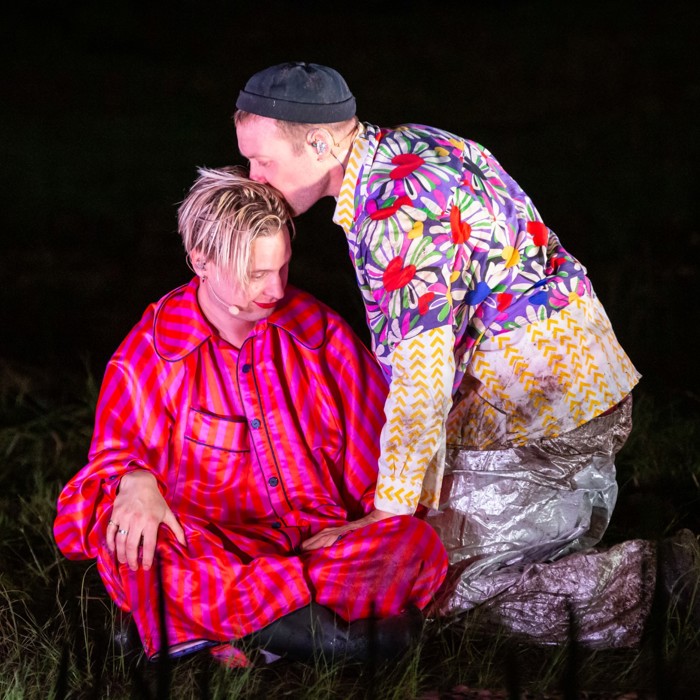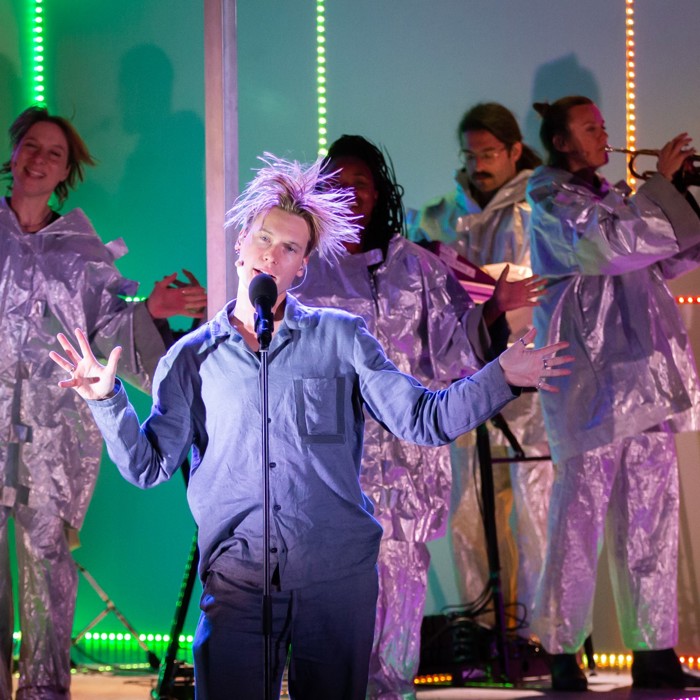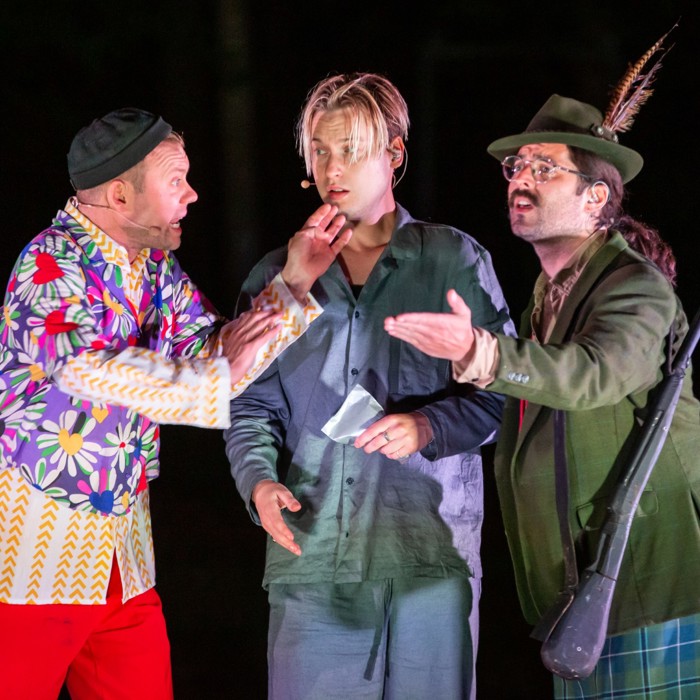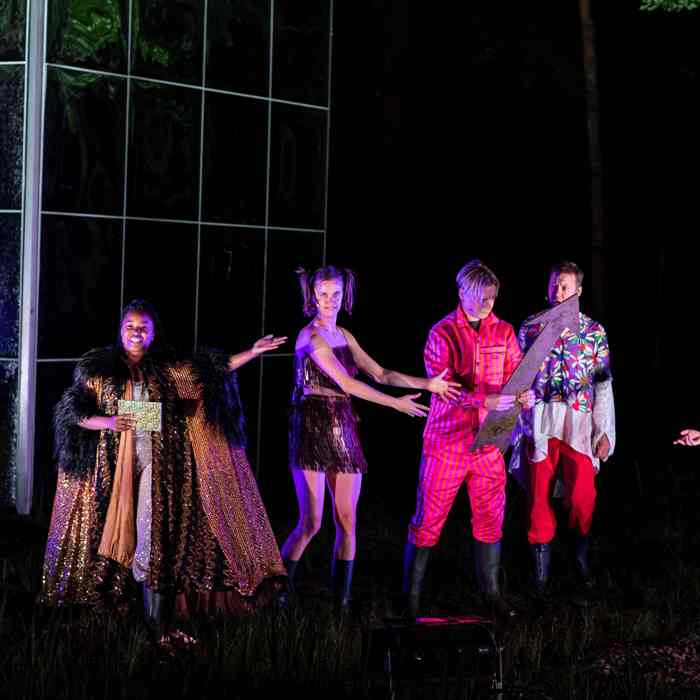 The world is as you are / 14+
By:
Maas Theater and Dance
Age:
14+
Genre:
Music, Theater, Concert
The world is as you are
Stop right there! You're on the brink of starting a new life, but you're afraid to take the very last step. Will the world adapt to who you are or should you take matters into your own hands? The world is as you are depicts the internal conflict when facing an important life decision. A turbulent search for self-identity. You're lost, whilst deep down knowing the only way out.
On stage we see six actors/musicians. Together you travel in a melancholic purgatory in which all characters come to life in an extravagant, humorous and emotional music theater performance.
The world is as you are is inspired by the magical journey of Alice in Wonderland, the internal conflict like in Pixar movie Inside Out and the nightmares of David Lynch. All this translated into a popconcert with musical influences from David Bowie, Kate Bush en Sufjan Stevens.
OUT IN THE OPEN
The world is as you are is a concert at an outdoor location. A place where 'real' life meets the artificial. The stage and costumes are in large contrast with the wooded environment in which the show takes place in. The makers explore extremes in masculinity versus femininity, technology versus nature and individuality versus the collective.
Disclaimer: due to health conditions Joep Paddenburg can take over the role of Reinier van Harten.
extra info

extra info

extra info

extra info

extra info

extra info

extra info

extra info

extra info

extra info
Credits
Performance:
Jip Smit, Reinier van Harten, Sander Plukaard, Sergio Escoda, Tiffany Vicario, Wendy Briggeman
Decor:
Marjolijn Brouwer, Quirijn Smits
Technicians:
Peter Raaijmakers, Andrea Spoor, Frans Baudoin
Campaign image:
Jaap Scheeren, Francesco Enriquez
Teasermovie:
Tanja Busking, Francesco Enriquez
Co production:
Maas theater en dans i.s.m. REINDIER
Brienenoord coproducer:
O. Festival for Opera. Music. Theatre.
REINDIER AND MAAS
Reinier van Harten and René Geerlings worked together during the summerfestival performance Me (BonteHond at Oerol 2018), Daddy & Mommy (BonteHond), The Mistress Ballet (BonteHond & Maas) and If you're going through hell keep going (graduation show Mimeschool 2020). 
Geerlings on Van Harten: "You can't put Reinier in a box; he is a performer, dancer, pop musician, composer, theatrical artist AND he has a great eye for form and fashion. He is an artist that works on a fluid manner and effortlessly switches between identities. In my eyes Reinier represents a new generation of artists. He always surprises me and makes me feel connected to his work."
13 reacties op The world is as you are
We zijn benieuwd wat je van deze voorstelling vond! Laat je het ons weten?
Liesbeth
"Ik zag jullie voorstelling in het programma Opium op Oerol en werd nieuwsgierig. Dus ben ik met een vriendin naar het Tweetakt festival op fort Ruigenhoek in Utrecht gegaan en heb zeer genoten van jullie voorstelling. Prachtig gespeeld en gezongen en muziek gemaakt. Wat veel kwaliteiten heeft een ieder van jullie! Keep up the good!"
Erik
"Wat een leuke voorstelling was het in de prachtige setting van Fort Ruigenhoek. Fantastisch geacteerd. Veel gelachen ook."
Sander
"Ik vond een hele fijne voorstelling, met een mooie boodschap en doordachte karakters waarin we onze eigen hoofdbrekens, remmingen en afweren kunnen herkennen. Dank!"
Anne
"Wat een prachtige voorstelling was dit op het Eiland van Brienenoord. Het decor alleen al (de spiegelkubus) vond ik heel mooi. Deze ging op in het landschap en ook de bonen om je heen kregen hierdoor 'ogen'. Het geluid en de geluidseffecten waren geweldig. Tel daar het spel van de acteurs (6!) bij op plus de zangstem van de zanger en dan kom je dus op een een prachtige voorstelling. Ga je naar Oerol? Kaartje kopen dan."
Jantje
"Na Dijkzigt en Quarantaine-eiland, een frisse zaterdagmiddag op de buitenplaats, eiland Brienenoordbrug, een absurde verwarrende theatervoorstelling in de open lucht, door een enthousiaste, opgewonden groep jongelui. Het besef kwam later; Hoe ga je om met sociale druk in een hectische maatschappij?"
Olaf
"Wat een fijne voorstelling. Het spelplezier en creativiteit spatten er van af en de acteurs zijn stuk voor stuk een genot om naar te kijken."
Jan
"Een heerlijke voorstelling waar ik van genoten heb. Schitterende set, mooie kostuums, fantastische locatie en enthousiaste spelers. Knap verhaal/spiegel, fijne melodieën en stemmen, alles duidelijk te verstaan, lach en traan. Hoera voor jullie allemaal!"
Jos
"Erg genoten van deze geweldige voorstelling op het Eiland van Brienenoord. Verrassende combinatie van natuur en cultuur. Alles klopte: goede muziek en zangstemmen. Prima en enthousiaste acteurs met snel wisselende en goed gespeelde rollen. Mooie kubus als basis gebruikt. En een verhaal om over na te denken !"
a. van den doel
"Mooi theater; boeiende combinatie van natuur en spel; dat smaakt naar meer."
Ellen
"Ik heb genoten van deze voorstelling. Fantasievolle vertelling over het omgaan met je identiteitscrisis met goede acteurs en muziek."
Patricia
"Prachtige voorstelling. Boeiende verhaallijn en creatief gebracht. Op een fantastische locatie. Ik heb genoten."
Annemiek
"Prachtige voorstelling. Ik heb genoten."